Award-winning broadcast journalist describes herself as 'politics-obsessed'
from CBC News Posted: Feb 15, 2018 
.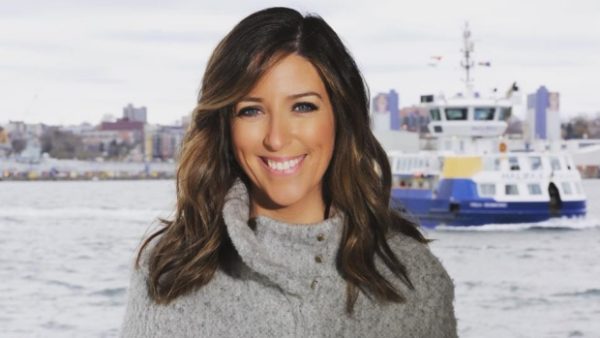 CBC News announced Thursday that Vassy Kapelos will be the new host of Power & Politics. (CBC)
.
CBC News has tapped Canadian broadcast journalist Vassy Kapelos to host its flagship daily political program Power & Politics.
Kapelos, who describes herself as "politics-obsessed," joins the public broadcaster from Global News, where she most recently served as Ottawa bureau chief and host of the network's program The West Block.
Prior to working as a parliamentary correspondent in Ottawa, Kapelos covered provincial politics, including in Alberta and Saskatchewan.
"I'm thrilled for the opportunity to join this show and work with a group of really talented people who are as politics-obsessed as me," Kapelos said in a statement Thursday.
"I honestly grew up wanting to be the host of a daily political talk show — I admittedly wasn't the coolest kid — and I am beyond excited that it's happening at CBC."
Kapelos, originally from Toronto, has won several awards for her work, including a Radio Television Digital News Association (RTDNA) honour in 2013 for an in-depth examination of Alberta's emergency response system.
Kapelos will officially begin as host of Power & Politics in March.
READ MORE HERE  AT THE CBC NEWS WEBSITE