The management team representing the group, which originated in Abbotsford, has terminated all "business relationships with the band."
The rock band, currently on tour in Canada, said touring musicians have 'unconventional' lives but 'there was always a line that we would never cross.'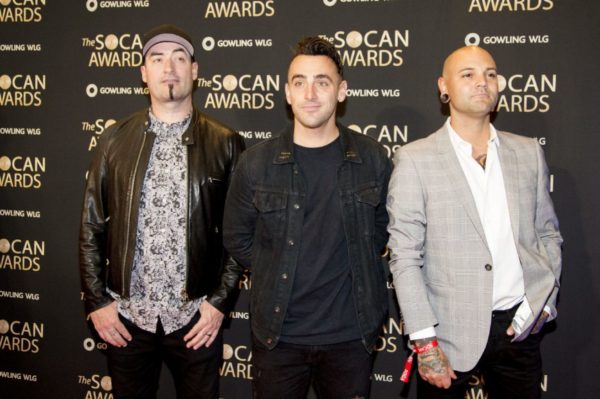 .
More than 40 Canadian radio stations have pulled Hedley from their playlists after a barrage of sexual misconduct allegations against the band surfaced on social media this week. (The number grew substantially Thursday when Corus added its 39 stations to the list, and on Friday Bell Media's 100+ outlets and the CBC joined the protest.)
The firestorm of accusations prompted the group to post a statement on Facebook, dismissing the claims from young fans as "unsubstantiated." But the allegations prompted the Canadian Academy of Recording Arts and Sciences to drop the band from the Junos awards ceremony.
Edmonton-based Hot 107 is one of the stations which has temporarily stopped airing Hedley's music.
"It's a band of talented musicians but there's simply too many stories from underage fans who claim they were victims of misconduct," said Chris Myers, the station's program director.
"Thinking back to early encounters with Hedley, I may have written off unruly behaviour that I saw first-hand as juvenile and had hoped they had perhaps grown up. It's really hard to turn a blind eye this time around."
He added that Hedley was on its airwaves "every couple of hours" before allegations of harassment and inappropriate touching began to surface.
Many accusations can be found on the #outhedley2k18 hashtag on Twitter.
Organizers of the annual music show say it was a joint decision with Hedley "after careful consideration of the situation."
READ MORE  HERE