Actually, he never went away, but it's great to catch up with Bruce! After a 2017 that featured a health setback, Bruce joins me to talk about his path from Ontario to Alberta and back again twice. We catch up on his career and talk about his 2 loves, radio and sports. And yes, these two Buffalo Bills fans used the occasion to acknowledge their first trip to the playoffs since 2000. Bruce's path from CJAY 92 in Calgary, to Toronto's Mix 99.9, CFRB, and later MOJO Radio, has coincided with relationships with local sports teams. Whether that's working as the in-house announcer for the Toronto Rock of the National Lacrosse League, doing play-by-play for the Camrose Kodiaks of the AJHL, or hosting the "Bills in Toronto" series at the stadium formerly known as Skydome, Bruce brings his A-Game to the rink and the radio.
Bruce has also released a new e-Book which is FREE and can be accessed via Steve Kowch's website. http://kowchmedia.com/talent_consulting/sports-radio-play-by-play-announcing/
On that site is information connect with Bruce for a free one-on-one coaching section for play-by-play callers.
This episode is powered by Promosuite http://www.promosuite.com/soundoff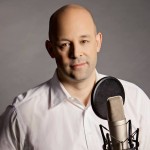 Matt Cundill works with radio groups on digital strategies and talent coaching. He recently started the Sound Off Podcast: The Podcast about Broadcast"
E-mail Matt: [email protected]
Twitter: @mattcundill
" The Sound Off Podcast is committed to helping broadcasters find their way through the digital revolution. "