Message from our friend Justin 'Drex' Wilcomes, and an addition to his new show called 'The Shift'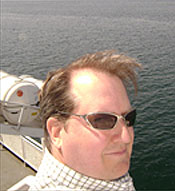 I'm thrilled to announce that Bob Addison will join us as network producer of The Shift with Drex.
Bob has a long and impressive resumé of producing creative, conversational talk radio.
Early in his career, he produced The David Berner Show on CKNW, a nighttime talkshow airing from 8pm-midnight, before spending over a decade producing Sportstalk, the longest-running sports radio talkshow in Canada.
In 2010, he joined NBC's team covering the Vancouver Winter Olympics.
More recently, he took his skills on air as sports anchor for News1130 and here at NW, where he won an RTDNA award for a feature on BC Lions fans.
Bob brings a wealth of experience, a deep passion for radio, and an instinct for great conversations to this role. Those of you who have worked with him before know what a great part of our team he'll be.
Bob will begin producing full-time the week of Feb 11th.