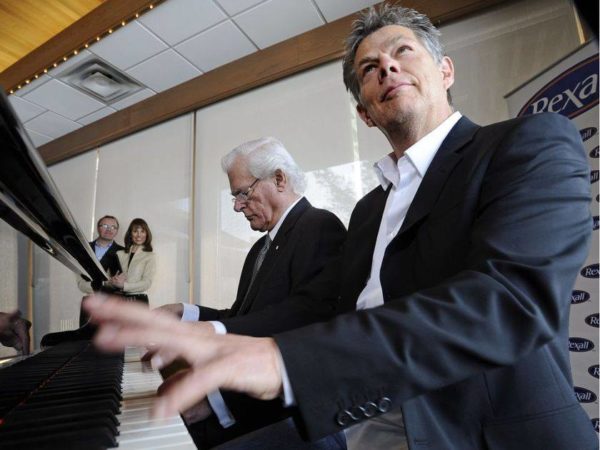 Acclaimed Los Angeles producer credits the late Tommy Banks as key mentor
David Foster, renowned Hollywood producer and 16-time Grammy award winner, is grieving.
That's because he lost his most important mentor, Edmonton musician Tommy Banks, who died Thursday of leukemia after a short illness.
"The world has lost a great musician," said Foster in a phone interview from Los Angeles. "I know he was Edmonton's favourite son, but I hope people realize he truly was world class. In my mind, you can say Oscar Peterson and Tommy Banks in the same sentence."
Foster met Banks in the late 1960s when he was 18 and Banks was already a big name in the Canadian music industry. Born and raised in Victoria, Foster had heard Banks was leaving his band at Edmonton's Embers club, and there was an opening for a keyboard player. A big talent at a young age (Foster enrolled in the University of Washington's music program at the age of 13), he came to Edmonton to audition.
Read More HERE