'Thank you for listening': After more than 20 years, Cluff will sign off for the last time on Dec. 22
courtesy CBC News: Posted: Dec 04, 2017 7:40 AM PT
.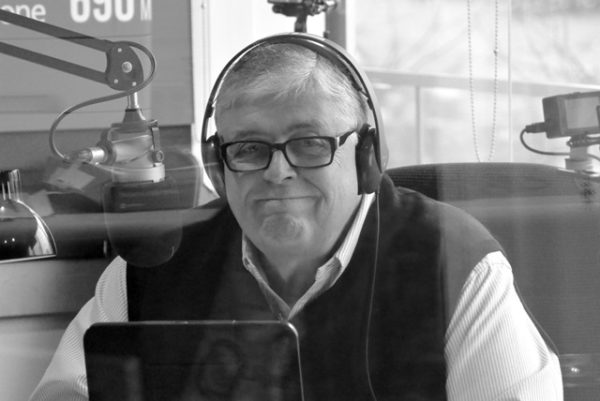 "It has been both my privilege and my pleasure to be part of your morning as host of The Early Edition. To be invited into so many homes every morning, to be part of your morning routine, to be allowed to tag along on your morning commute is something for which I am extremely grateful and will treasure forever," said Cluff. (CBC)
For more than 20 years, British Columbians have been waking up to the warm voice of broadcaster Rick Cluff on CBC Radio One's The Early Edition.
Today, CBC British Columbia announced the retirement of its long-time host. Cluff officially signs off one last time from the hosting chair on Friday, December 22, 2017.
"We thank Rick for his dedication, drive, and passion for broadcast news and morning radio all these years," says​ ​Johnny​ ​Michel,​ ​senior​ ​managing​ ​director,​ ​British​ ​Columbia​ ​and​ ​Alberta.​
"​Rick has this natural ability in creating conversations on important issues in our city."
"From interviewing Terry Fox during his Marathon of Hope, being in Prague when Vancouver was awarded the 2010 Olympic games, to reporting on Vancouver's growing pains around gentrification and affordable housing, Rick's journalism career has spanned some of Canada and the world's most defining moments in the past four decades."
"His retirement is very much deserved."
READ MORE  HERE  AT THE CBC NEWS WEBSITE