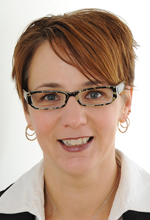 It's been announced via Twitter that News1130 CKWX Vancouver National Format News Director Treena Wood is leaving to join CBC Vancouver in January. 
She has been News Director since 2010 and was appointed to her current position in 2016. 
She signed on to News 1130 when it was created in 1996 and has also worked as an anchor, editor, reporter, business editor, writer and managing editor.