https://soundcloud.com/mattcundill/episode-73-dave-wheeler-radios-without-a-safety-net
Dave Wheeler is the morning host at 92 CITI-FM in Winnipeg. Along with Rena Jae and recent addition Dave Turnbull, they continue to be one of Winnipeg's top morning shows. I had the opportunity to work with Dave from 2006 to 2012 and really loved how he would create without a safety net: Not stopping the creative process to water down or negate an idea. Great ideas are refined and shared with the end game of making the listener laugh.
I was invited out to Dave's newly built Safety Net Studios to catch up on life and talk about his accomplishments to date. We didn't hold back discussing the parts of his career that wound up making news. Notably his departure from Power 97, his former co-host Phil Aubrey's recent departure back to Power 97, and the online video incident from April 2016 – which led to the creation of Safety Net Studios.
Yes this is a long podcast but there was a lot of catching up to do.
This episode is made possible from NLogic. bit.ly/2oLHQmQ.
Special thanks to Drew Dalby for permission on sharing the clip of how Rena Jae came to Winnipeg. That podcast is called the "Off Mic Podcast" and is now in the capable hands of the Northern Alberta Institute of Technology who use it for teaching purposes. offmicpodcast.podbean.com/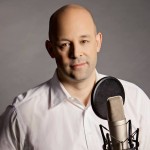 "Matt Cundill works with radio groups on digital strategies and talent coaching. He recently started the Sound Off Podcast: The Podcast about Broadcast"
E-mail Matt: [email protected]
Twitter: @mattcundill
" The Sound Off Podcast is committed to helping broadcasters find their way through the digital revolution. "