'Heartland America, You Have a Champion': 'The Ingraham Angle' Launched 10 pm ET on FNC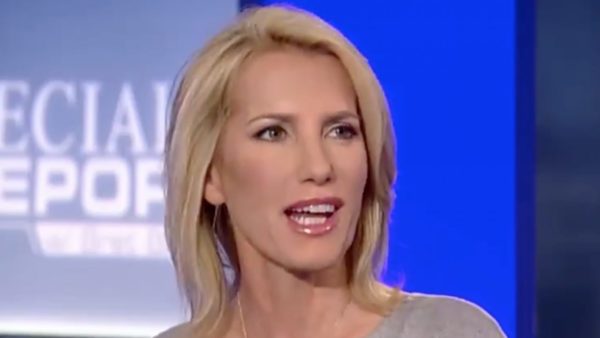 Fox News Release
.
Fox News Channel's revamped primetime lineup launches tonight, with Laura Ingraham and Shannon Bream debuting two new shows.
The Ingraham Angle will air weeknights at 10:00pm, and Fox News @ Night – anchored live by Bream – will air at 11:00pm. The Sean Hannity Show will now be seen at 9PM.
(This will mean Fox News will now be live all the way to midnight ET, similar to CNN & MSNBC.)
Laura will sit down with White House Chief of Staff Gen. John Kelly on the premiere show and Shannon will talk to Sen. Mike Lee (R-Utah).
So what can viewers expect to see?
Laura said The Ingraham Angle will aim to cut through the Washington chatter to speak directly with unexpected voices and the actual people who are impacted by the news of the day.