ON THIS DAY in 1905,
Eddie "Rochester" Anderson


was born in Oakland Calif.   He was an essential member of the Jack Benny cast on radio & TV for more than 30 years.   He died Feb 28, 1977 at age 71.
On this day in 1917, voice actress June Foray was born June Lucille Forer in Springfield Massachusetts. Her career encompassed OTR radio, theatrical shorts, feature films, television, record albums (particularly with Stan Freberg), video games, and even talking toys. She did cartoon voices for a host of major filmmakers including Disney, Walter Lantz, Jay Ward, Hanna-Barbera and Warner Bros.  An MVA in 1915 caused a long slow decline in health, leading to her death June 26 2017, less than two months from what would have been her 100th birthday.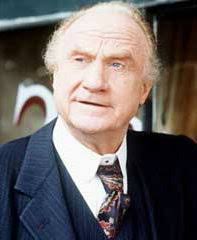 On this day in 1920, actor Jack Warden was born in Newark N.J. 
  Most of his career was on the big screen but he won an Emmy for his portrayal of coach George Halas in the TV movie Brian's Song [1971]. He died July 19, 2006 at age 85.
On this day in 1927, the Columbia Phonograph Broadcasting System was born with a network broadcast over 16 stations. Its rival, NBC, had been on the air for over a year. William S. Paley (below) purchased the chain of money-losing stations a week later and shortened its name to Columbia Broadcasting System.

On this day in 1942, CBC Radio's International Service (shortwave) became a reality with the signing of an Order-in Council.
On this day in 1944, radio station CKNW owner Bill Rea hosted the first of the long-running "The Roving Mike" shows, just 5 1/2 months after NW signed on. The feature would be an 8:45 am ratings-grabber for more than 50 years.
On this day in 1947,
country singers Ernest Tubb


and Roy Acuff


performed at Carnegie Hall in New York City. It was the first country show for the upscale NYC venue.
On this day in 1948, the Original Amateur Hour returned to radio on ABC, two years after the passing of the program's originator and host, Major Bowes.                                                                  
 Bowes brought new star talent into living rooms for 13 years. Ted Mack, the new host, had also started a TV run with The Original Amateur Hour on the DuMont network in January of 1948.
On this day in 1949, actor Frank Morgan suffered a fatal heart attack at age 59. His radio career was largely spent telling lies, tall tales that stretched human credulity, to the exasperation of host John Conte on radio's Maxwell House Coffee Time.  Morgan is best remembered today as The Wizard of Oz in the 1939 film classic.
On this day in 1955, what had been The "Toast of the Town" on CBS TV became The Ed Sullivan Show,


presided over by the longtime columnist/critic.  His 'big shew' remained a mainstay of Sunday night television until June 6, 1971.
On this day in 1956, a Fats Domino concert at a naval station in Rhode Island ended in a riot. As a result, the base commander banned Rock n' Roll shows saying the damage was caused by the "excitement accompanying the fever-pitched Rock n' Roll."
On this day in 1957, radio station CKDA 1280 Victoria moved up the dial to AM 1220.  Its power doubled to 10,000 watts.
Also in 1957, "The Big Record", hosted by the singing rage,
Miss Patti Page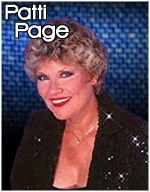 debuted on CBS-TV. The Big Record was a live musical showcase featuring established artists singing their big songs. The Big Record lasted one big season.
Still in 1957, the hour-long TV western Wagon Train began its 8-year run on NBC.
On this day in 1960, on his twenty-first birthday, Frankie Avalon was given $600,000 that he earned as a minor from such hits as his 1959 No.1 single 'Venus'.
On this day in 1961, the song "Take Good Care of My Baby" by
Bobby Vee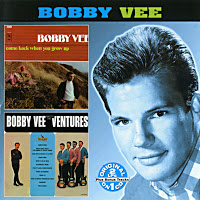 topped the charts and stayed there for 3 weeks.
Also in 1961, 16-year-old Brenda Lee's next Top Five single "Fool No.1" was released on Decca.
On this day in 1963, The Patty Duke Show


began its 104-episode, 2½-year run on ABC-TV.
On this day in 1964, "The Addams Family" made their debut on ABC.
On this day in 1965,
Larry Hagman (Captain Tony Nelson) and
Barbara Eden (Jeannie)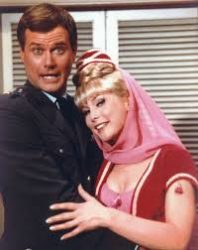 starred in the first episode of I Dream of Jeannie on NBC-TV, which also premiered Get Smart starring Don Adams. Both sitcoms were popular enough to stick around for five seasons.
Also in 1965, a new group was introduced as The Vogues first charted with their first single "You're the One".
Still in 1965, We Five were on top of the Adult Contemporary chart for a third week with "You Were On My Mind".  It was #4 on Billboard's Pop Singles list, where "Help" by The Beatles was still #1.
On this day in 1967, C-FUN threw in the towel & abandoned the Top 40 field to CKLG.  C-FUN adopted a middle-of-the-road format with more news, and eventually went all-news, unsuccessfully, as CKVN less than two years later. (July 1, 1969)
On this day in 1968, actor Francis McDonald, who played Will on The Adventures of Champion, plus supporting or guest roles in every other TV western series of the 1950's, died at age 77.
On this in 1969, while tiptoeing through late night TV, Tiny Tim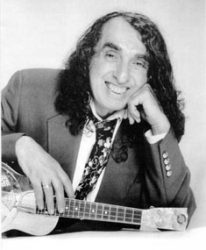 announced his engagement to Miss Vicki Budinger.  Johnny Carson, host of The Tonight Show, was so enthralled with the falsetto voiced singer that he invited the couple to get married on the show. They did on December 17, 1969 and TV history was made, with 40 million Americans tuned in.
On this day in 1970, rock radio mourned the loss of rock music legend Jimi Hendrix. He died in London at age 27 of an overdose of sleeping pills. He had left a message on his manager's answering phone earlier in the evening–"I need help man." Hendrix's Purple Haze and Foxy Lady became anthems for a generation at war in Vietnam.
On this day in 1971, the Bobby Sherman sitcom "Getting Together" debuted on ABC-TV.  But scheduled opposite the CBS sensation "All In The Family" the Sherman series bever had a chance and was cancelled after just 13 episodes.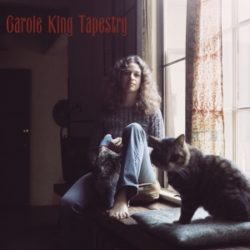 Also in 1971, Carole King's Tapestry was #1 on the Billboard album chart for the 14th week in a row.
On this day in 1972, Lobo released the single "I'd Love You To Want Me".
On this day in 1974, John Lennon was a guest DJ on WNEW-FM in New York.
On this day in 1976, the second annual Rock Music Awards were televised on CBS.  Fleetwood Mac won awards for Best Group and Best Album (for their self-titled release).
Also in 1976, one hit wonders Wild Cherry started a three week run at No.1 on the US singles chart with 'Play That Funky Music'.
Still in 1976, Boston released their soon-to-be signature song "More Than A Feeling," destined to live forever on classic rock radio.
Again in 1976, Queen performed before 150,000 in London's Hyde Park.
On this day in 1978, the sitcom that parodied life in rock radio "WKRP in Cincinnati"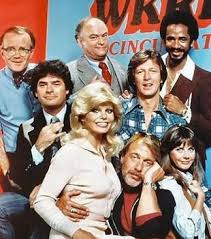 debuted on CBS TV.
Also in 1978, Canada's Neil Young and Crazy Horse kicked off a 23 date US tour at The Cobo in Detroit promoting the album 'Comes A Time.'
In 1979, The Eagles released their future million-selling #1 single "Heartache Tonight."
On this day in 1981, The Doors' "Greatest Hits" album was certified Platinum.
On this day in 1982, "Jack & Diane" by John Cougar topped the charts and stayed there for 4 weeks.
On this day in 1983, Kiss appeared without their 'make-up' for the first time during an interview on MTV.

On this day in 1985, the Gladys Knight/Flip Wilson sitcom, "Charlie & Company," began its one-and-only season on CBS-TV.  Critics saw the all-black cast as the tiffany network's answer to NBC's super-successful "The Cosby Show."
On this day in 1992, Detroit keyboardist Earl Van Dyke who as a member of the Funk Brothers played on most of Motown's hits in the 1960's, succumbed to prostate cancer at age 62.
Also in 1992, the Toronto comedy production, The Kids In The Hall, debuted on CBS, after a run on HBO & CBC.

On this day in 1993, Garth Brooks' album "In Pieces" debuted at #1 on both the Billboard Hot 200 and Country LP charts. It has sold more than 8 million copies.
On this day in 1994, another classic Ken Burns documentary "Baseball" debuted on PBS. Over the next 11 days it ran 18-and-a-half hours.

On this day in 1996, at an auction at Sotheby's in London, Julian Lennon paid just over $39,000 for the recording notes for the song Paul McCartney had written for him almost three decades earlier, 'Hey Jude'. At the same event, John Lennon's scribbled lyrics to 'Being For The Benefit Of Mr. Kite' went for $103,500.
On this day in 1997, Edmonton's CKEM-TV signed on as A-Channel. A sister station in Calgary would sign on two days later.
On this day in 1998, country music's Reba McIntyre was honoured with her own star on the Hollywood Walk of Fame.
On this day in 2001, Ernie Coombs (CBC's beloved children's show host Mr. Dressup)


died following a stroke at age 73.  He had retired in 1996 after 31 years on the air.
On this day in 2003, a star for the still very active Robert Duvall was unveiled on the Hollywood Walk of Fame.
On this day in 2004, Farm Aid '04 was held in the Seattle suburb of Auburn, Washington. Among those performing were Jerry Lee Lewis, Lucinda Williams, Steve Earle, Dave Matthews, as well as organizers Neil Young, Willie Nelson and John Mellencamp.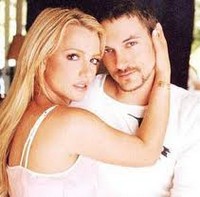 Also in 2004, Britney Spears married Kevin Federline in a private home outside Los Angeles. They both filed for divorce after two years.
In 2005, the 57th annual Primetime Emmys, hosted by Ellen DeGeneres, gave top awards to Everybody Loves Raymond [Comedy Series] and Lost [Drama Series], plus lead actors James Spader [Boston Legal], Tony Shalhoub [Monk], Patricia Arquette [Medium] and Felicity Huffman [Desperate Housewives].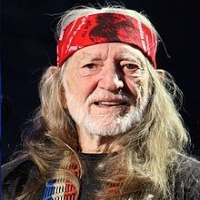 In 2006, 73-year-old country singer Willie Nelson and four members from his band were charged with drug possession after marijuana and magic mushrooms were found by police who stopped his tour bus near Lafayette, Louisiana.
In 2007, singer Britney Spears, whose erratic behaviour had been constantly scrutinized by the tabloid TV shows, was dropped by her management company, just one month after employing their services. Los Angeles-based The Firm said: "We believe Britney is enormously talented, but current circumstances have prevented us from properly doing our job."
Also in 2007, one month after the 30th anniversary of Elvis Presley's passing (8/16/07) ABC aired Elvis: Viva Las Vegas.  It featured a variety of artists, including Paul McCartney, E Street Band member Patti Scialfa (Mrs. Bruce Springsteen), Daughtry, plus the pairing of Aerosmith's Joe Perry with Country's Keith Urban, all of whom played tunes made famous by the King.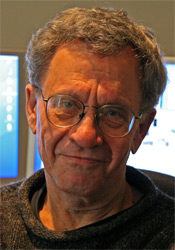 In 2008, Canadian actor Peter Kastner, who starred in ABC-TV's 1968 sitcom disaster The Ugliest Girl in Town, and had recurring roles in the series Delta House & The King of Kensington, suffered a fatal heart attack two weeks shy of his 65th birtnday.
Also in 2008, the 70's disco-music group The Village People received a star on the Hollywood Walk of Fame.
In 2009, Montreal-born singer/songwriter Leonard Cohen collapsed on stage during a concert in Valencia, Spain and was rushed to hospital. He was later discharged after doctors told him he had food poisoning. Cohen was in the middle of singing his song Bird On The Wire when he fainted, prompting the band to stop playing and rush to help him.
On this day in 2010, author and columnist James Bacon, who for decades chronicled the foibles of Hollywood, died in his sleep of congestive heart failure at age 96.  He was perhaps the only journalist believed to have had a brief affair with Marilyn Monroe.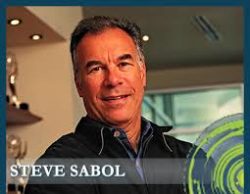 On this day in 2012, Steve Sabol, the creative force behind NFL Films, his father's innovative enterprise that melded cinematic ingenuity, martial metaphors and symphonic music to help fuel the league's rise in popularity, succumbed to braIn cancer, just a few weeks short of his 70th birthday.
On this day in 2013, director/actor Richard C. Sarafian succumbed to pneumonia at age 83.  He first gained TV fame as director of the 'Living Doll' episode of The Twilight Zone.  He also directed multiple episodes of Lawman, I Spy and Gunsmoke, and as an actor was a regular in the 1985-86 sitcom 'Foley Square.'
On this day in 2015, The Who postponed the remaining dates of their Who Hits 50! North American tour, because frontman Roger Daltrey had viral meningitis and doctors ordered him to rest.
On this day in 2016.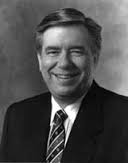 broadcast journalist Tom Mintier, who opened CNN's Bangkok Bureau in 1992, and was the cable channel's London bureau chief from 1998 to 2001, died in Thailand at age 68.
Today's Birthdays:
Camas Wash.-born pop singer Jimmie Rodgers (Honeycomb) is 84.
Actor Robert Blake (Baretta) is 84.
Actor Fred Willard (Modern Family, Back to You, Fernwood 2-Nite, Everybody Loves Raymond) is 78.
Singer-actor Frankie Avalon (Venus) is 78.
Guitarist Kerry Livgren (Kansas) is 68.
Actress Anna Deavere Smith (Nurse Jackie, West Wing, All My Children) is 67.
Actress Anna Levine (The Tracey Ullman Show, The Colbys) is 64.
1980 Playmate/ TV personality/actress Jeana Keough (Real Housewives of Orange County) is 62.
Glasgow-born Canadian actor Andrew Airlie (Romeo Section, Cedar Cove, Defying Gravity, Reaper) is 56. 
Singer Joanne Catherall of the Human League is 55.
BC-born actor Christopher Heyerdahl (Hell On Wheels, Sanctuary, Stargate: Atlantis) is 54.
Actress Holly Robinson Peete (Mike & Molly, For Your Love, Hangin' With Mr. Cooper, 21 Jump Street) is 53.
Singer Ricky Bell (Bell Biv Devoe, New Edition) is 50.
Actress Tara Fitzgerald (Game of Thrones) is 50.
TV hostess/actress/voicist Aisha Tyler (The Talk, Whose Line is it Anyway?, Archer, Ghost Whisperer, Friends) is 47.
Actress Jada Pinkett Smith (Gotham, HawthoRNe, A Different World) is 46.
Vancouver-born actress Carrie Genzel (Days of Our Lives, All My Children, Under One Roof) is 46.
Actor Michael Landes (Special Unit 2, Material Girl, Save Me) is 45.
Actor James Marsden (Westworld, 30 Rock, Ally McBeal, Second Noah) is 44.
Actress Emily Rutherfurd (The New Adventures of Old Christine) is 43.
Actor Travis Schuldt (Scrubs, Passions, It's Always Sunny in Philadelphia) is 43.
Rapper Xzibit is 43.
Comedian/actor Jason Sudeikis (The Last Man on Earth, Sat. Night Live, The Cleveland Show) is 42.
Actor Charlie Finn (American Dragon: Jake Long, Help Me Help You, Life on a Stick) is 42.
Actor Don Hany (Heartbeat U.S.) is 42.
Actress Sophina Brown (Numb3rs, Shark) is 41.
Actor Barrett Foa (NCIS: Los Angeles) is 40.
Actress Alison Lohman (Pasadena) is 38.
Actress  Nicole da Silva (Wentworth Prison) is 36.
Actor Jack Carpenter (The Good Wife) is 33.
Actress Nina Arianda (Goliath, Hannibal) is 33.
Actor Chris Riggi (Gossip Girl) is 32.
Actress Sepidah Moafi (Notorious, Black Box) is 32.
Actress Keeley Hazell (The Royals) is 31.
Actor Asher Monroe Book (Parenthood) is 29.
Actors Taylor and Brandon Porter (Party of Five) are 24.
Actor Patrick Schwarzenegger (The Long Road Home) is 24.
Actor C.J. Sanders (Saved, Six Feet Under) is 21.
Chart Toppers – Sept. 18
1952
Wish You Were Here – Eddie Fisher
Auf Wiedersehn, Sweetheart – Vera Lynn
Half as Much – Rosemary Clooney
Jambalaya (On the Bayou) – Hank Williams
1961
Take Good Care of My Baby – Bobby Vee
(Marie's the Name) His Latest Flame – Elvis Presley
Crying – Roy Orbison
Walk on By – Leroy Van Dyke
1970
War – Edwin Starr
Ain't No Mountain High Enough – Diana Ross
In the Summertime – Mungo Jerry
All for the Love of Sunshine – Hank Williams, Jr. with The Mike Curb Congregation
1979
My Sharona – The Knack
After the Love Has Gone – Earth, Wind & Fire
The Devil Went Down to Georgia – The Charlie Daniels Band
You're My Jamaica – Charley Pride
1988
Sweet Child O' Mine – Guns N' Roses
Simply Irresistible – Robert Palmer
Perfect World – Huey Lewis & The News
Joe Knows How to Live – Eddy Raven
1997
Honey – Mariah Carey
Quit Playing Games (With My Heart) – Backstreet Boys
How Do I Live  – LeAnn Rimes
There Goes – Alan Jackson
2006
SexyBack – Justin Timberlake
London Bridge – Fergie
Buttons – Pussycat Dolls
Leave the Pieces – The Wreckers