ON THIS DAY in 1885,
actor George Cleveland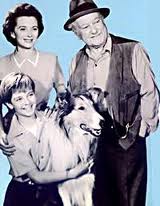 was born at Sydney, Nova Scotia.  His highest profile TV role was as Lassie's Gramps Miller.  He died July 15, 1957 at age 71.
On this day in 1904, Bob Hope's second banana on his radio show


Jerry Colonna was born in Boston. He later had his own TV show. Colonna died Nov 21, 1986 at age 82.
On this day in 1922, Radio Moscow began transmitting.

On this day in 1923, country music icon Hank (Hiram) Williams Sr. was born in rural Alabama.


His many hits include I'm So Lonesome I Could Cry, Cold, Cold Heart, Take These Chains from My Heart, Honky Tonkin', Jambalaya, Kaw-Liga, Your Cheatin' Heart and the Lovesick Blues. He was the first country star whose music crossed over into pop.  He died young at 29, suffering heart failure in the back seat of a car while being driven to a concert in Canton Ohio.  He left behind 125 compositions, although he couldn't read or write music!
On this day in 1926, the bassist in the Elvis Presley band Bill Black was born.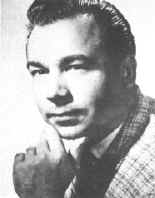 His group the Bill Black Combo had hits in White Silver Sands and Smokie Pt. 2.  He  died of a brain tumour Oct 21, 1965 at age 39.
On this day in 1931, actress Anne Bancroft


was born Anna Maria Louisa Italiano in the Bronx, New York.  She was one of the very few entertainers to win an Emmy, an Oscar & a Tony award.  Her Emmy was for her clowning, singing & acting in the 1970 TV special,  "Annie: the Women in the Life of a Man."  Bancroft died June 6, 2005 at age 73.
Also this day in 1931, RCA Victor began demonstrating a very early version of the long-playing (LP), 33-1/3 rpm phonograph record. Howver it would be another 17 years before RCA rival Columbia would begin mass production of the LP.
On this day in 1933, comic actress/singer Dorothy Loudon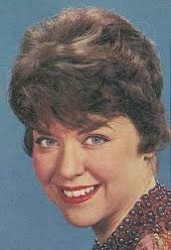 (Garry Moore Show, Ed Sullivan Show) was born in Boston.  She died from cancer Nov 15, 2003 at age 70.
On this day in 1936, the Kate Smith Hour began a decade-long run on CBS radio, presenting weekly a 60-minute mix of music, drama, comedy & human interest.  The show first introduced America to the comedy team of Abbott & Costello, and to the future radio favorite 'The Aldrich Family.'
On this day in 1939, Frank Sinatra recorded "All of Nothing at All" with the Harry James Orchestra for Columbia Records. It did not become a hit until it was reissued 4 years later during a musicians' strike.
On this day in 1948, actor John Ritter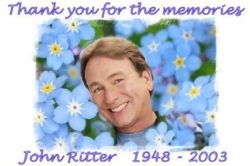 was born in Burbank Calif., the son of country star Tex Ritter.  He had two hit TV series, Three's Company & Eight Simple Rules. John died Sep 11, 2003 just shy of his 55th birthday, from a previously undiagnosed heart weakness.
On this day in 1949, Cassandra Peterson, better known as TV hostess "Elvira, Mistress of the Dark" was born in Manhattan Kansas.

On this day in 1952, Frank Sinatra sang at his final recording session with Mitch Miller and Columbia Records, dropped from the label due to poor sales. He rebounded the next year after signing with the Capitol label, and his Oscar-winning performance in "From Here to Eternity."
On this day in 1955, the song "Ain't That a Shame" by Pat Boone topped the charts and stayed there for 2 weeks.
Also today in 1955, the Perry Como Show became a Saturday night feature on NBC-TV.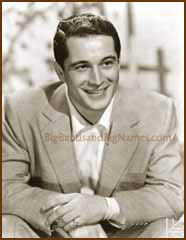 Previously the singer had been on television three-times-a-week (Monday, Wednesday, Friday) for five years with an informal quarter hour variety show following the 15-minute "CBS Television News." The hourlong variety show soon became Saturday's highest-rated TV program, beating CBS competitor Jackie Gleason.
Still in 1955, Tennessee Ernie Ford recorded Merle Travis' "Sixteen Tons" which became a smash hit for Capitol Records.
On this day in 1956, the BBC announced the removal of Bill Haley and His Comets' 'Rockin' Through The Rye' from its playlist because they felt the song went against traditional British standards. The record, based on an 18th century Scottish Folk tune, was at No.5 on the UK charts.

Also in 1956, 11-year-old Brenda Lee released her first single, "Jambalaya" b/w "Bigelow 6-200" on the Decca label.
On this day in 1960, the Everly Brothers recorded "Walk Right Back" in a Nashville studio for Cadence Records. The following spring it was #1 in the UK, and got as high as #7 in the US.
Also in 1960, Loretta Lynn made her first appearance at the Grand Ole Opry.
On this day in 1961, the sitcom "Car 54, Where are You?" starring Joe E. Ross and Fred Gwynne debuted on NBC-TV.  It ran for two seasons.
On this day in 1963, "The Fugitive" starring Richard Janssen premiered on ABC TV.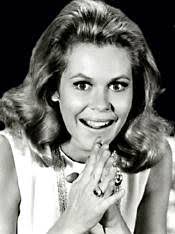 On this day in 1964, the sitcom "Bewitched" starring Elizabeth Montgomery, began its 8-year run on ABC-TV.
Also this day in 1964, The Beatles were paid a then-record $150,000 for a concert at Kansas City. Tickets for the event at Municipal Stadium cost just $4.50.
Still in 1964, the Supremes released one of their biggest hit records "Baby Love."  It soon became the second of their five straight #1 hits in a row.
On this day in 1965, the Smothers Brothers Show, a sitcom, debuted on CBS-TV.  The sitcom, the last to be filmed in black & white, lasted only a year; Tom & Dick didn't enjoy major series success until their Smothers Brothers Comedy Hour, which began in Febuary 1967.
Also this day in 1965, CBS-TV debuted the comedy Hogan's Heroes, which took place in a World War II Nazi POW camp, and ran for 6 seasons.
On this day in 1966, "Mission Impossible"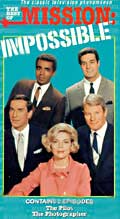 premiered on CBS-TV. It ran for seven seasons (171 episodes.)
On this day in 1967, The Doors made their first and only appearance on the "Ed Sullivan Show" and performed "Light My Fire." Jim Morrison had been asked to change the line "Girl, we couldn't get much higher," but Morrison sang it anyway.
Again in 1967, The Who appeared on the Smothers Brothers Comedy Hour. An incident occurred with flash explosions that damaged Pete Townsend's ears.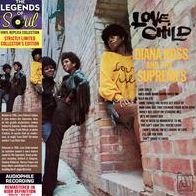 On this day in 1968, Diana Ross recorded the future hit Love Child with Motown backup singers, although The Supremes would still receive full label credit. Two months later the song would knock the Beatles from the #1 spot on the Billboard charts.
On this day in 1969, media on both sides of the Atlantic were running stories that said Paul McCartney was dead.  He was supposedly killed in a car accident in Scotland on November 9th, 1966 and that a double had been taking his place for public appearances.  In fact, Paul and his girlfriend Jane Asher were on vacation in Kenya at the time.
On this day in 1971, the lighthearted mystery drama"McMillan & Wife"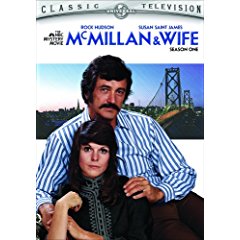 starring Rock Hudson & Susan St. James debuted on NBC-TV.
On this day in 1972, the sitcom version of "M*A*S*H" debuted on CBS TV. The M*A*S*H hit series made a huge star out of Alan Alda and ran for 11 seasons.
On this day in 1973, arranger and conductor Hugo Winterhalter died of cancer at age 64. His 1956 recording of Canadian Sunset, with composer Eddie Heywood at the piano, was a million-seller.
Also in 1973, Billy Joel began work on what would prove to be his first major hit and his signature song "Piano Man."
This day in 1975 was declared Guess Who Day in Winnipeg to honour the locally-based supergroup.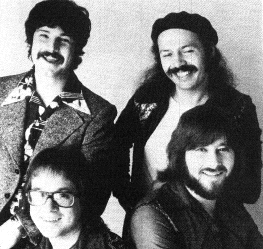 On this day in 1977, Reba McIntyre made her first appearance at the Grand Ole Opry.
On this day in 1978, at the 30th Emmy Awards, top honors went to All in the Family, Ed Asnerand Sada Thompson.
Also in 1978, Canadian-born Lorne Greene starred in a new TV sci-fi adventure, Battlestar Galactica, on ABC. The first cast filmed just 22 episodes, plus the long-form pilot/TV movie.
On this day in 1981, fourteen years after the Ed Sullivan fiasco (see 1967 above), Jim Morrison landed on the cover of Rolling Stone Magazine. "He's hot, he's sexy, he's dead," screamed the headline. The accompanying article chronicled a renewed interest in the singer, who had died a decade earlier, and his band. The very next day The Doors Greatest Hits was certified platinum (1,000,000 units shipped).
On this day in 1984, actor Richard Basehart (Studio One, Playhouse 90, Voyage to the Bottom of the Sea)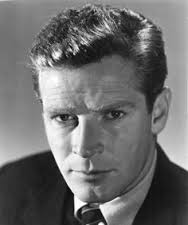 died at age 70 following several strokes.
On this day in 1987, Montreal-born William Shatner starred in the last episode of TV crime drama T.J. Hooker on CBS.
On this day in 1989, Jay Stewart, announcer on Monty Hall's Let's Make a Deal, & Sale of the Century, committed suicide at age 71.  He had been severely depressed following the death of his daughter months earlier.
Also in 1989, at the 41st Emmy Awards, the big winners were LA Law, Cheers, Dana Delany and Candice Bergen.
On this day in 1991, fans lined up at record stores as two simultaneously released albums by Guns 'n' Roses, Use Your Illusion I and Use Your Illusion II, went on sale at midnight. By the end of the year the combined sales totalled six million copies.

Also in 1991, the first episode of the sitcom "Home Improvement" starring Tim Allen (center, back), aired on ABC.  It ran for 8 years.
On this day in 1994, II, by Boyz II Men debuted at number one on the Billboard album chart, and remained at the top for four weeks.
On this day in 1996, the pride of Burnaby BC Michael J. Fox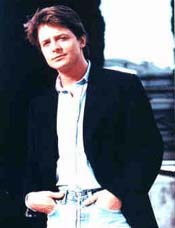 debuted in the situation comedy 'Spin City' on ABC-TV.
Also in 1996, The Cranberries canceled the last nine shows of their U.S. tour because singer Dolores O'Riordan was suffering from a combination of exhaustion and the flu.
Still in 1996, London police intercepted and destroyed a booby-trapped book that an obsessed fan sent to singer Bjork (BYORK). The fan shot himself to death hours after mailing the package. The package never reached Bjork's home.
In 1997, comedian Red Skelton, a major star on both radio & TV,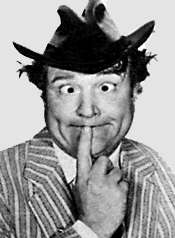 died at a hospital near his home in Palm Springs, California, after a long illness. He was 84.
Still in 1997, a regrouped Fleetwood Mac went on the road to support their live "The Dance" LP, which went on to sell more than 5 million copies in the US alone. The group's first tour in 20 years began in Hartford Connecticut.
On this day in 1998, Canadian country star Terri Clark had her shoulder dislocated when she was pulled from a moving car at the New Mexico State Fair. A male fan had pulled her from the open car.
On this day in 1999, English singer Frankie Vaughan died of heart failure at age 71. During the 1950's he scored twenty UK Top 30 singles including the UK No.2 'Green Door.' He was awarded an OBE in 1965, and a CBE in 1996.
On this day in 2000, Farm Aid 2000, the 15th Anniversary of Farm Aid concert was held in Bistow, Virginia. Performers included Crosby, Stills, Nash & Young, Alan Jackson, Willie Nelson, Travis Tritt, Sawyer Brown, Arlo Guthrie, and the Barenaked Ladies.

In 2001, David Letterman hosted the first 'live' late-night talk show since the terrorist attacks on September 11th. Letterman opened the show with no jokes, just his thoughts on the matter. Dan Rather was his first guest and broke into tears.
On this day in 2002, first American Idol-winner Kelly Clarkson's first single was released. "Before Your Love" backed with "A Moment Like This," (both her own compositions) went on to be the best-selling single of the year.
On this day in 2004, Israeli police arrested two of Madonna's bodyguards after they assaulted photographers waiting for the singer outside her hotel.  Madonna was in Israel with 2,000 other students of Kabbalah, the Jewish mystical offshoot.
Also in 2004, Miller Brewing Company celebrated 50 Years of Rock n' Roll with a New York City concert showcasing Cheap Trick, Lenny Kravitz, Velvet Revolver, The Darkness, James Brown, The Doors of the 21st Century and The Strokes. The two day show took place at the Roseland Ballroom.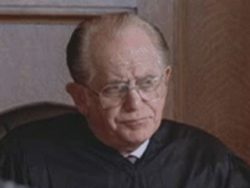 On this day in 2005, Canadian actor Wally Marsh, who for 50 years earned a living on stage and in supporting roles on North American TV & movie screens, died in Vancouver after a lengthy illness at age 83.
On this day in 2006, Justin Timberlake went to No.1 on the UK album chart with 'Futuresex / Lovesounds'.  It was the singers second solo album and second No.1.
On this day in 2007, Barry Manilow cancelled his scheduled appearance on ABC-TV's "The View" in protest, after producers refused to pull conservative co-host Elisabeth Hasselbeck from the interview.

On this day in 2008, after moving more than 490,000 units in less than a week, Metallica's "Death Magnetic" debuted at #1 on the Billboard 200. Metallica became the first band ever to have five albums debut at #1 (U2, The Beatles and Dave Matthews Band each had four).
On this day in 2009, John Fogerty was presented with a Lifetime Achievement Award from the Americana Music Association in Nashville. The Association honored Fogerty as an exceptional songwriter, first with Creedence Clearwater Revival, then as a solo artist.
Also in 2009, a copy of the September '66 issue of Datebook magazine signed by John Lennon sells at auction for $12,713. In that issue, Lennon was famously quoted saying The Beatles were "more popular than Christ."
On this day in 2010, an infamous '07 Atlanta Waffle House altercation was finally settled. A Georgia court ordered Kid Rock to pay $40,000 to Harlen Akins who filed a lawsuit following a late night drunken verbal exchange between Rock's entourage and Akins that quickly turned violent.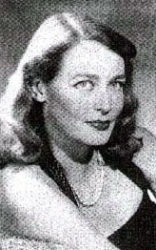 On this day in 2012, Tedi Thurman, the fashion model/actress who played Miss Monitor the weathergirl on the NBC Radio weekend service 'Monitor' in the 1950's and 60's, died at the age of 89.
On this dsy in 2013, country/rockabilly singer-songwriter Marvin Rainwater, whose career took off after a May 1955 appearance on Arthur Godfrey's Talent Scouts (CBS-TV), died of heart failure at age 88.  His big hit was 1957's 'Gonna Find Me a Bluebird.'
On this day in 2014, country singer George Hamilton IV died four days after a heart attack at age 77.  A 50-year veteran of the Grand Ole Opry, Hamilton was known as the "International Ambassador of Country Music," having toured successfully throughout Europe, Asia, the Soviet Union and Australia. He scored a major crossover hit in 1956 with "A Rose and a Baby Ruth."
On this day in 2015, 
 baseball broadcaster Milo Hamilton died at age 88.  Although he broadcast for seven different major league clubs, he is best remembered as the voice of the Houston Astros for 25 years ending in 2012, the year he was inducted into baseball's Hall of Fame.  His call of Henry Aaron's record-breaking 715th home run has been oft rebroadcast over the years.
On this day in 2016, Detroit TV icon John Kelly, a 30-year fixture on Michigan home screens, died after a long illness at age 88.  After gaining popularity as a newscaster on WJBK he was hired away in the mid-1970's by WXYZ, where he turned into a talk show host for 17 years on Good Morning Detroit and Kelly & Co.
Today's Birthdays:
Actress Pat Crowley (Date With Judy, Please Don't Eat the Daisies, Joe Forrester) is 84.
Singer LaMonte McLemore of the Fifth Dimension is 78.
Singer Shelby Flint (Angel On My Shoulder) is 78.
Actress Sherrie Hewson (Coronation Street) is 67.
Singer Fee Waybill of the Tubes is 67.
Actress Elvira aka Cassandra Peterson (The Elvira Show) is 66.
Commedienne Rita Rudner is 64.
Actress Wendy Worthington (Ghost Whisperer, So Little Time, Ally McBeal) is 63.
Sudbury Ont.-born actor Timothy Burd (Once Upon a Time, Bates Motel, Arrow, Night Heat, Quints) is 62.
Puppeteer Kevin Clash (Elmo on "Sesame Street") is 57.
Actor Dustin Nguyen (V.I.P., 21 Jump Street) is 55.
Producer/director/actor Paul Feig (Sabrina the Teenaged Witch) is 55.
Singer BeBe Winans is 55.
Actor William Shockley (Dr. Quinn Medicine Woman) is 54.
Writer/actor/voicist James Urbaniak (The Venture Bros., Difficult People, Review) is 54.
Actor Kyle Chandler (Bloodline, Friday Night Lights, Early Edition, Homefront) is 52.
Producer/director Bryan Singer (House M.D., Battle Creek) is 52.
Model/radio host/writer/actress Traci Dali (12 Miles Of Bad Road) is 51.
Rapper Doug E. Fresh is 51.
Actor Malik Yoba (Girlfriends, Raines, New York Undercover) is 50.
Singer/songwriter Anastacia Lyn Newkirk is 49.
Actor Matthew Settle (Gossip Girl, Band of Brothers) is 48.
Rapper Vinnie of Naughty By Nature is 47.
Television host/producer Nate Berkus (The Nate Berkus Show, The Oprah Winfrey Show) is 46.
Actor Felix Solis (One Life to Live, The Family, The Good Wife) is 46.
Actor Ian Whyte (Game of Thrones) is 46.
Actor Bobby Lee (MADtv, The Awesomes) is 45.
Singer Anastacia is 44.
Singer Marcus Sanders of Hi-Five is 44.
Actor Austin St. John (Mighty Morphin Power Rangers) is 43.
Actress Stacy Camano (Baywatch) is 43.
Singer/actress Nona Gaye is 43.
Actress Erika Page White (One Life to Live) is 42.
Actor/singer Constantine Maroulis (The Bold & the Beautiful, American Idol) is 42.
Actor Billy Miller (The Young & the Restless, All My Children) is 38.
Drummer Chuck Comeau of Simple Plan is 38.
Actor Griff Furst (The Red Road, Banshee) is 36.
Model/actress Catherine Tyldesley (Coronation Street) is 34.
Actor Augustus Prew (Klondike) is 30.
Actress Allie MacDonald (Young Drunk Punk) is 29.
Actress Danielle Brooks (Orange is the New Black) is 28.
Actress Crystal Leaity (Poldark) is 24.
Actress Denyse Tontz (The Fosters, All My Children, Big Time Rush) is 23.
Actress Mia Talerico (Good Luck Charlie) is 9.
Chart Toppers – Sept. 17
1951
Because of You – Tony Bennett
The Loveliest Night of the Year – Mario Lanza
Sweet Violets – Dinah Shore
Always Late (With Your Kisses) – Lefty Frizzell
1960
It's Now or Never – Elvis Presley
The Twist – Chubby Checker
My Heart Has a Mind of It's Own – Connie Francis
Alabam – Cowboy Copas
1969
Honky Tonk Women – The Rolling Stones
Sugar, Sugar – The Archies
Green River – Creedence Clearwater Revival
A Boy Named Sue – Johnny Cash
1978
Boogie Oogie Oogie – A Taste of Honey
Hot Blooded – Foreigner
Kiss You All Over – Exile
I've Always Been Crazy – Waylon Jennings
1987
La Bamba – Los Lobos
I Just Can't Stop Loving You – Michael Jackson with Siedah Garrett
Didn't We Almost Have It All – Whitney Houston
Make No Mistake, She's Mine – Ronnie Milsap & Kenny Rogers
1996
Macarena (bayside boys mix) – Los Del Rio
I Love You Always Forever – Donna Lewis
Twisted – Keith Sweat
Guys Do It All the Time – Mindy McCready
2005
Pon De Replay – Rihanna
You And Me – Lifehouse
Shake It Off – Mariah Carey
Play Something Country – Brooks & Dunn