By Karin Larsen, CBC News Posted: Aug 21, 2017 10:19 AM PT
.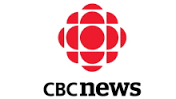 The sports radio landscape in Vancouver is about to become awfully crowded with the Sportsnet 650 launching Sept. 4. (CBC)
.
A battle is looming for the hearts, minds and ears of local sports fans with a new all-sports radio station set to launch in two weeks.
But can this market support two (sic) all-sports radio stations?
In one corner you have the 16-year veteran TSN 1040 — undisputed champion in what has mostly been a field of one.
In the other corner, the contender, Sportsnet 650 —  scheduled to hit the airwaves Sept. 4. A rookie sure, but poised to punch above its weight as the new owner of the Vancouver Canucks radio broadcast rights.
Steve Darling, Mira Laurence and James Cybulski are hosts of the new Sportsnet 650 morning show. (James Cybulski/Twitter)
.
"It's the one difference maker," said Craig MacEwan, programming director for Sportsnet 650.
Canucks, Canucks and more Canucks
"The number one sports brand in this city and province is the Vancouver Canucks and now that brand is on Sportsnet — TV, radio, digital and the Hockey Night in Canada tie-in.
"It's a really big advantage. We can use both TV and radio to push and promote each other. TV games can draw attention to the radio post game program … and to our drive show and others," MacEwan said.
Rogers plucked the Canucks radio rights away from TSN 1040's owner Bell Media back in March, putting an end to an 11-year relationship between the hockey team and station.
TSN 1040 morning hosts Dave Pratt and Bro Jake. (TSN)
.
A month later, Rogers announced it had acquired oldies station CISL 650 and was turning it into an all-sports radio station with the Canucks as its anchor property.
Like all major Canadian cities hockey drives the boat, and the ratings for all-sports radio. Last year, audience numbers for TSN 1040 grew substantially when the NHL season began, only to fall off as it became apparent how much the Canucks were going to struggle.
Stick with the program
TSN 1040 can't call itself "the home of the Vancouver Canucks" any longer, but Canuck programming will be as prominent as ever, according to TSN Radio director of programming Rob Gray.
READ MORE  HERE  AT THE CBC NEWS WEBSITE