by Marty Forbes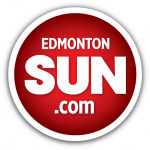 August 20, 2017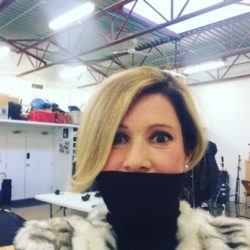 Before there was CITY TV in Edmonton there was A-Channel, owned out of Manitoba before being sold to CHUM Toronto. Some very good and successful broadcasters spent time at the station — including Ryan Jespersen, Stacey Brotzel, Michael Kuss, Dawn Chubai, Ashla Tomlinson, Jennifer Martin, Adam Cook, Mark Scholz, Carla Turner, Gene Principe, Daren Drager, Rob Brown, Kristi Gordon, Janice Mackie-Frayer, Julie Nolan, Jamie Thomas, Alan Carter, and the inimitable Bridget Ryan to name just a few.
Over the years this independent station had a tough time going up against the bigger operators in town and one by one the talent moved on to other operations across the country — until now when the staton is owned by a giant, Rogers Communications.
So the good news is, Rogers is amping up and beginning Monday, Sept. 4, Edmontonians will get a fresh approach to local news with the launch of CityNews which will air nightly at 6 p.m. and 11 p.m, 7 days a week.
The news department will be run by Scott Fralik who was born and raised in Edmonton before working in the U.S. for years. He returned to the city in 2008 at CBC, then moved over to become managing editor at CTV before accepting this position.
Scott tells me, "Our format will be anchor-less. We'll focus instead on the journalists who actually hit the streets to find and report the stories. It's a format that has worked at CityNews Toronto where they're seeing growth in the 25-54 demographic. Our news team reflects Edmonton's highly diverse community."
"Ultimately, Marty, I'm proud to be part of a newsroom expansion. The more journalists working to tell Edmonton's stories, the better the audience and the community are now served."
As part of the Rogers family there is now a huge resource for the former 'little station that could' with a core in Toronto and CITYnews Edmonton will integrate Rogers SportsNet for Oilers/Esks and other sports coverage.
Rogers has the broadcast rights for NHL hockey so locals will get the full picture on all league activities through Gene Principe and Mark Spector too.
In a statement, Rogers Media adds "To complement our local news coverage, we will work closely with our sister radio, print and digital and TV brands to bring stories of regional and national interest. This could include Sportsnet, Maclean's our local radio stations, and reports from CityNews in other parts of the country."
CITY TV Edmonton talent will include Randi-Marie Adams – A local resident of Edmonton and a passionate Edmonton Oilers fan. Adams comes to CityNews with a background producing and reporting on local stories for outlets CHET TV and Peace FM.
Rachelle Elsiufi – Hailing from Toronto, Elsiufi began her career in journalism in Thunder Bay, Ont. where she worked as a reporter and weekend anchor for TBT News.
Haweya Fadal – Originally from Toronto, Haweya has experience working in multiplatform news environments, producing and reporting on local stories for CTV News in Calgary and the Nightly News at NBC's Washington Bureau.
Hayley Stelmack – A recent graduate from the Northern Alberta Institute of Technology, Stelmack will be working with CityNews to engage weekend audiences. Her previous experience includes stops at CTV News and JD Buzz Productions where she assisted with production, writing, and editing.
Carly Robinson – A graduate of the Radio & Television program at the Northern Alberta Institute of Technology, Robinson joins the CityNews team with a passion for journalism. With strong roots in the community, in her spare time, Carly volunteers to teach French leadership courses to high school students around the city.
Courtney Theriault – A familiar face to Edmontonians, Theriault is currently the host of Dinner Television and previously was a news reporter for Breakfast Television. As part of the CityNews team, Theriault will continue to drive local news and equip Edmontonians with the vital information they need.
Our city has very good television stations in the market including CBC, Global Television, and CTV and all have won several huge broadcast awards for their work in our market. The standard is set high for any newcomer – or returning newsroom – and Scott certainly knows that and is dedicated to bringing a new approach with the 'anchorless news' concept – but mostly to 'cover the city like a blanket' – which can only benefit each and every viewer of television in Edmonton.
It's a tough time in broadcasting these days as readership, viewership and listenership has been affected both by the economy and the shifting platform usage of smart phones, iPads, and mobile devices so ownership needs deep pockets to adapt to these changes.
Rogers certainly has the finances and means to make a good run of things. The more local the better.
In an era of layoffs in media over the past five years or so count me in as 'thumbs up' for hiring and developing the next group of talented broadcasters and journalists needed to cover our rapidly growing and ever changing Edmonton landscape.
From my Facebook: Best wishes to long time Edmonton media guy Bill Cowen as he exits his K97 morning co host position today. Just thinking, of the original TBS (Terry-Bill-Steve) team they've now removed the 'BS' but some will return as Bryn Griffiths will be upping his game now with Terry Evans . Good luck Bill.
Finally – this is my final summer column. My next Sun check in will be from Munich, Germany as I wrap up another river cruise – this time down the Danube – through Hungary, Slovakia, and Austria.
Follow my journey on Instagram if you like – @mjforbes07
Read More HERE