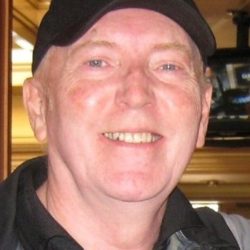 Longtime Vancouver Radio Newsman Kerry Marshall dies, victim of Brain Cancer Story: HERE
Roundhouse Radio CIRH-FM 98.3 Vancouver broadcaster Kerry Marshall has confirmed that he is no longer with the station.  He has been News and Content Director since June 2015.  Marshall is a veteran Vancouver news voice, most notably at CKLG/CKLG-FM/CFOX-FM Vancouver from 1974-2002.
Our thanks to Gord Lansdell at Northwest Broadcasters for the update.