https://soundcloud.com/mattcundill/episode-54-dave-faroughs-radio-ideas
Dave Farough has a lot of ideas about radio. Today he published some of those ideas on his LinkedIn page entitled "If I Had a clean Sheet of Paper" and I asked them if I could add them to my page – and then the only thing that was missing, was the companion podcast.
On this Canada Day in 2017, we spent our time talking about radio and tossing out ideas that could move it forward. So of these ideas aren't new – but they also haven't been tried yet. This episode is why I started the podcast: To table new ideas about what radio could be.
If you want to contact Dave to work with your stations, e-mail him at [email protected].
This episode of the podcast is brought to you by Promosuite – http://www.Promosuite.com/soundoff
Finally – take our survey for the podcast here. survey.podtrac.com/start-survey.as…tz&ver=standard
At the beginning of the show, you heard part of the new single from Skye Holland called, "We Could Be". Download it and bring it to your next music meeting. sable.godaddy.com/c/28384?id=42885…a39f81bafce4f1d5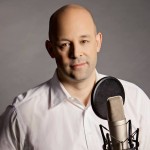 "Matt Cundill works with radio groups on digital strategies and talent coaching. He recently started the Sound Off Podcast: The Podcast about Broadcast"
E-mail Matt: [email protected]
Twitter: @mattcundill
" The Sound Off Podcast is committed to helping broadcasters find their way through the digital revolution. "