Special to Puget Sound Radio: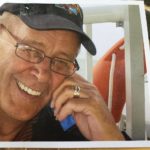 by Fraser McAlpine
PSR Contributor
Friday May 19, 2017
Okanagan Lake and areas around Osoyoos were rocking to the sounds of music, laughter and all the noises that can be generated by a large group of people as the British Columbia Association of Broadcasters wrapped up their three day Conference Thursday Night.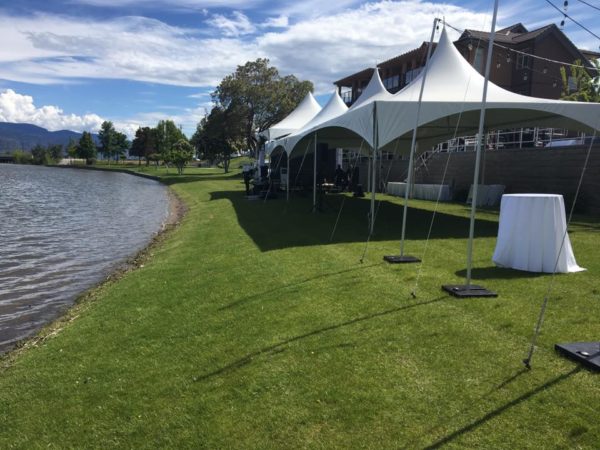 The Presidents Awards and Gala gathering, on the beach at the Watermark Resort and hotel provided the perfect setting for a good time. Set up under a sparking  white tent located along the grassed esplanade in front of the resort, it was a perfect sunset evening, not too hot, not too cold.  And no mosquitos. With overhead heaters  to ward off any chill, all the tables were occcupied by sponsors, guests and BCAB members..
The three day conference started out Tuesday May 16 with a golf tournament loaded with prizes.  BCAB President Kevin Gemmell and his party were the only ones to finish the course as the soggy greens were not up to everyone's idea of perfect golfing .  Others took the opportunity to tour the many wineries and vineyards that dot the area between Osoyoos and Oliver.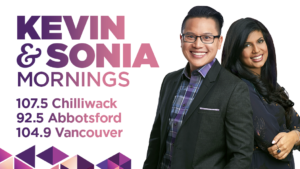 Kevin and Sonia, D.J.'s from KISS FM provided the MCing.  More awards than we can mention, mostly humorous items, were handed out from everything  to the first BCAB member to register for the Conference  along to the member with the most requests for information.
President Gemmell and hard working organizer Annie Wong had very high praise for the successful event.   The evening really got lively as the up and coming Canadian Band, Five Alarm Funk, kept a good job of keeping the party loud and happy.  Gratitude for the many sponsors and their support was acknowledged during the evening.    As expressed by several members, "we couldn't of done it without them."
Fraser…
.
Individual Awards:
Broadcaster of the Year – James Gardner
Broadcast Performer of Tomorrow – Desiree Fernando
Performer of the Year – John Daly
Friend of the Industry – Sleep Country Canada
Service Award – Rod Schween
Other Winners HERE
Fraser's coverage of Day One of the BCAB Convention HERE
Fraser's coverage of Day Two of the BCAB Convention HERE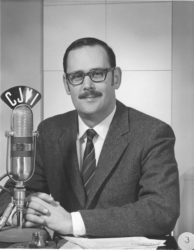 Fraser McAlpine's Bio
His first job in the industry was with CJAT in Trail as an announcer. Fraser then moved out to Vancouver Island, landing a job with CJVI 900 AM in Victoria. He soon crossed the street to CKDA 1200 AM, doing mid-days, then in the mid-Sixties, CJVI came knocking at his door with an invitation he couldn't afford to turn down, doing am drive. It was in the early 70's, Fraser moved into a very successful career in sales with, the then, Selkirk Radio station, CJVI to be bought up by Rogers. CJVI , which was flipped to FM, and is now called  KiSS FM 103.1. 
Fraser and his wife Eileen are now retired and living in Penticton. 
…