Special To Puget Sound Radio…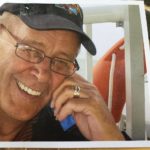 by Fraser McAlpine
PSR Contributor
Tuesday May 16 (Report time: 11 AM)
The weather is not co-operating with the B.C. Association of Broadcasters convention in the usually sunny Okanagan and Osoyoos.  The weather at this time of year generally brings out shorts, T shirts and other cool apparel.  But not today, the first day of the 70th year three day gathering.   The event is held in different locations each year to bring B.C. broadcasters up to date on their profession and to honor many Half Century and 25 year professionals for their service.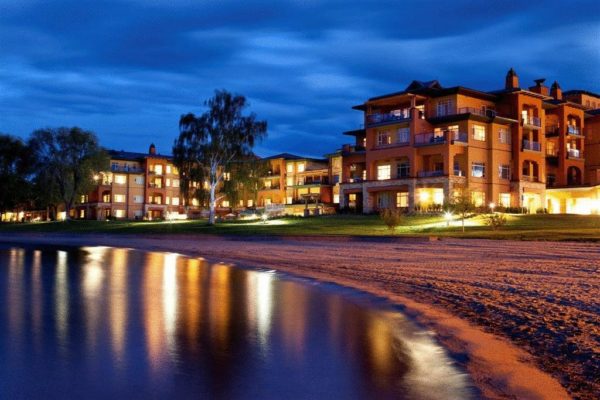 Approximately 100 delegates are gathering here at the beautiful new Watermark Beach Resort Hotel right on the Okanagan Lake Waterfront. .   The golf session started this morning and at this writing the rain is easing off and members may be able to get a full round in.  Many prizes are guaranteed for those weathering the cool and wet weather.  Rogers media, Wideorbit, Newcap, nlogic , Factor and Futuri are major sponsors.  While today is devoted to having fun, the work sessions begin tomorrow and conclude Thursday with the Presidents Dinner and awards Gala.
More updates as they happen
Fraser
A 'Fraser' update on the 70th B.C.A.B. convention……
Tuesday May 16th, 2017  (Report time 4:20PM)
the afternoon moves forward  in Osoyoos, and the rain continues to fall.  Golfers are slowly returning after participating in the 70th B.C. Association of Broadcasters convention golf tournament. ..  No word yet, according to Official Annie Wong, that anyone has scored a hole in one for the prize of a new car.  Lots of other prizes will be awarded.
Local residents are not displeased with the rain as they know the typical Okanagan hot, hot dry weather is not far away.  And the vineyards and fruit orchards are drinking this bonanza up.
Tomorrow, Wednesday, events at this beautiful Watermark Beach Resort and Conference center continue with the Annual General  meeting of the B.C.A. B. followed throughout the day with opening remarks  by President Kevin Gemmell, keynote speaker Roger Haskett, presentations from Zena Burns and Jeff Vidler.
Highlight of the day will be a presentation by Victoria Royal Roads University and the Quarter and Half Century Awards.  Paul Ski looks back on the topic of"45 things I have learned in 45 years in radio"  David Philips and Duncan Stewart wrap up the afternoon sessions with a Focus on Broadcasting.  By that time, we have been assured, delegates will have time to visit one or more of the many vineyards between Osoyoos and Oliver  Maybe even a chance to sample some of the fine wines produced in this area.
Fraser…
Fraser's Bio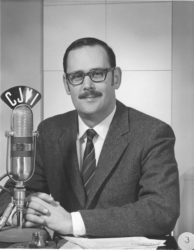 His first job in the industry was with CJAT in Trail as an announcer. Fraser then moved out to Vancouver Island, landing a job with CJVI 900 AM in Victoria. He soon crossed the street to CKDA 1200 AM, doing mid-days, news and sports, then in the mid-Sixties, CJVI came knocking at his door with an invitation he couldn't afford to turn down, doing am drive. It was in the early 70's, Fraser moved into a very successful career in sales with, the then, Selkirk Radio station, CJVI to be bought up by Rogers. CJVI , which was flipped to FM, and is now called  KiSS FM 103.1. 
Fraser and his wife Eileen are now retired and living in Penticton.