HAPPY MOTHER'S DAY
THE BPR REWIND
ENJOY A DAY OF PROGRAMMING

A PODCAST REWIND

THE BEST OF BPR

News, Information, Stories,Conversations, Entertainment,Memories and Music.

In Honour of Mother's Day

A SPECIAL BPR SHOW

A JAZZ BRUNCH

 What more can we say! A

Sunday

Brunch Buffet "OVER EASY" to feed the hunger of a bygone era when Kenton and Christie swung, The Four Freshman sounded like one, and you could actually hear every single word that Billie sang. Ella, Louis, and the Duke might drop by as well, so grab a cup of java, put your feet up and sit a spell.
                   829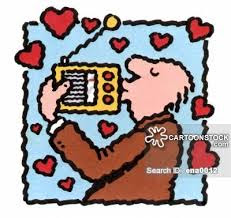 THE NUMBER OF LISTENERS WHO LOVE  BPR IS GROWING IN THE OKANAGAN, IN CANADA AND  ALL AROUND THE WORLD. 
We are excited to tell you that next week BPR is installing a 24×7 LIVE FEED. Which means you will be able to enjoy BPR  programming non stop all day and night. The LISTEN LIVE button will be installed on our website at www.boomerpublicradio.com

Hey all you Vancouverites who remember a show I hosted on Saturday nights on AM1040 before it became all sports, are in for a treat. A rare tape of  one of my early shows, which includes an interview with a very young Michael Buble, when he first launched his career.
Joining me in the studio at the time was June Katz, Lorraine Foster, and a bunch of others too numerous to mention. You are in for a real treat and a great trip down memory lane.
I'm dedicating the replay to Arni May, a dear friend of mine, and to his boys, Shayne and Stevie and loving wife Anne. And of course all of you Jazz people in Vancouver who remember Arni and Rossinis. It was a second home to all of us. Arni was with me from the very beginning of the show and contributed to it's success.

 Legendary for its

Saturday

afternoon jam sessions, the pasta parlor was also home to some big names in the industry, including the late Linton Garner, elder brother to legendary pianist Errol Garner. Also sitting in on the scene were famous faces Charlie Byrd, Herb Ellis and the Ray Brown Trio to name a few.
You can hear the show during my Allan Holender Music Project  program slot tomorrow at 2:00 p.m. pacific on BPR


Due to a power outage caused by last week's storm in the Okanagan, our broadcast studio had to be shut down and we were unable to bring you last week's programs. More rain and flooding today, but thankfully no thunderstorms. Keeping fingers and duck boots crossed.
Copyright © Boomer Public Radio
Our mailing address is:
139-4074 Gellatly Road
West Kelowna BC
V4T 2S8