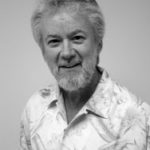 by Bob Dearborn
The Olde Disc Jockey's Almanac
May 29, 2017
Today's Celebrity Birthdays
Actress (Boyhood) Lorelei Linklater, 23.  Actress (Percy Jackson: Sea of Monsters)Paloma Kwiatkowski, 23.  Actress (The Guest) Maika Monroe, 24.  Actor (Faking It)Gregg Sulkin, 25.  Actress (The Challenger Disaster) Liesl Ahlers, 26.  Model/actress (Mad Max: Fury Road) Riley Keough, 28.  Actor (Sonny with a Chance) Brandon Smith, 28.  Actor (Dirty Grandpa) Brandon Mychal Smith, 28.  Actress (American Playboy: The Hugh Hefner Story) Shara Connolly, 29.  Actress (The Big Bang Theory) Alessandra Torresani, 30.  Actress (Doctor Who) Pearl Mackie, 30.  Actress (High School Musical 3: Senior Year) KayCee Stroh, 33.  Actress (Journey to the Center of the Earth) Anita Briem, 35.  Actor (Days of Our Lives) Mark Hapka, 35.  Actress (Prison Break: Resurrection) Crystal Balint, 36.  Actor (Twilight movies) Justin Chon, 36.   Actor (The Hobbit)Adam Brown, 37.  Actress (Fighting) Zulay Henao, 38.  Actor (Saved by the Bell: The New Class) Richard Lee Jackson, 38.  Actor (Mad Men) Jay Paulson, 39.  Spice Girls singer (Wannabe)/television personality (The X Factor) Melanie "Scary Spice" Brown, 42.  Actor (A Very Harold & Kumar 3D Christmas)David Burtka, 42.  Actress (Orange Is the New Black) Laverne Cox, 45.  Actress (25th Hour) Michole Briana White, 48.  Oasis guitarist (Wonderwall) Noel Gallagher, 50.  Actor (Robin Hood: Men in Tights) Matthew Porretta, 52.  Actor (A Serious Man)Peter Breitmayer, 52.  Tennis champion Emilio Sánchez, 52.  Actress (The Facts of Life) Lisa Whelchel, 54.  Actress (The Young and the Restless) Tracey E. Bregman, 54.  Actress (Tough Guys Don't Dance) Debra Stipe, 55.  Singer/songwriter (I'm The Only One) Melissa Etheridge, 56.  Actor (Little Mosque on the Prairie)Neil Crone, 57.  Actor (My Best Friend's Wedding) Rupert Everett, 58.  Actor (Nine Miles Down) Adrian Paul, 58.  Actress (American Beauty) Annette Bening, 59.  Actor (Prisoners)Wayne Duvall, 59.  Actor (Shutter Island) Ted Levine, 60.  Singer (Heart Don't Lie) LaToya Jackson, 61.  Actor (Ticket to Heaven) Nick Mancuso, 69.  Actress (Defending Your Life) Julie Cobb, 70.  Actor (General Hospital) Anthony Geary, 70.  Procol Harum singer (A Whiter Shade Of Pale) Gary Brooker, 72.  Actor (The Godfather: Part III) Helmut Berger, 73.  Actor (One Life to Live) Kevin Conway, 75.  Singer (Get Dancin' as Disco Tex)/actor (Saturday Night Fever) Monti Rock III, 75.  International Motorsports Hall of Famer Al Unser, Sr., 78.  Dave Brubeck Quartet bassist (Take Five) Eugene Wright, 94.
Today's ODJA Birthday Babe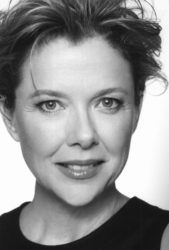 What a Day This Has Been
May 29, 1852…After her successful two-year, P.T. Barnum-promoted tour of the United States, opera singer Jenny Lind, nicknamed the "Swedish Nightingale," left New York to take up residence in Dresden, Germany.
May 29, 1886…The first advertisement for Coca-Cola, touting the drink as "Delicious! Refreshing! Exhilirating! Invigorating!," appeared in The Atlanta Journal.
May 29, 1910…An airplane raced a train from Albany, New York to New York City. Glenn Curtiss won the $10,000 prize. He was the pilot of the airplane.
May 29, 1914…The Canadian Pacific ocean liner Empress of Ireland, outbound from Québec City in the Gulf of St. Lawrence, was rammed in the fog by the Norwegian ship Storstad. The ocean liner sank quickly after the Storstad backed out of the hole it made in the hull. Although 464 passengers were saved, 1,024 lives were lost, Canada's worst and the Atlantic's third-largest maritime disaster after the Titanic and the Lusitania.
May 29, 1916…U.S. military forces invaded the Dominican Republic, where they remained until 1924.
May 29, 1922…The U.S. Supreme Court ruled that organized baseball is not subject to antitrust laws because it is a sport.
May 29, 1939…In British Columbia, more than two years after construction began, the Lions Gate Bridge to and from Stanley Park and North Vancouver was officially opened by King George VI and Queen Elizabeth.
May 29, 1939…The radio serial "When a Girl Marries" began its 18-year run, first on CBS, then on NBC starting in 1941, and switching to ABC in 1951.
May 29, 1942…Bing Crosby, backed by the Ken Darby Singers and the John Scott Trotter Orchestra, recorded Irving Berlin's "White Christmas," which became the biggest-selling single of all time until Elton John surpassed it with "Candle In The Wind (Princess Diana Tribute)" in 1997. Crosby re-recorded "White Christmas" in 1947 and that is the version heard most often on the radio at Christmastime.
May 29, 1942…Actor (Grand Hotel, Twentieth Century, Dr. Jekyll and Mr. Hyde, Dinner at Eight, The Great Profile, The Great Man Votes, Marie Antoinette, A Bill of Divorcement, Romeo and Juliet, Bulldog Drummond's Revenge, Bulldog, Moby Dick) John Barrymore died of cirrhosis of the liver and pneumonia at age 60.
May 29, 1948…Actress (The Lady Vanishes, Mrs. Miniver, Suspicion, Gaslight, Lassie Come Home, Stage Door Canteen, A Bill of Divorcement, Madame Curie, The White Cliffs of Dover, Green Dolphin Street, Crash Dive, One Night in Lisbon) Dame May Whitty died of cancer at 82.
May 29, 1950…Maybelle Carter and the Carter Sisters joined the Grand Ole Opry.
May 29, 1951…Singer/comedienne/actress (The Great Ziegfeld, Be Yourself!, Ziegfeld Follies, Everybody Sing, The Man from Blankley's, My Man) Fanny Brice, the creator and star of the top-rated radio comedy series "The Baby Snooks Show," died of a cerebral hemorrhage at age 59.
May 29, 1952…Country music singer/songwriter Hank Williamsand his wife Audrey ended their 7½-year marriage.
May 29, 1953…Edmund Hillary and Tenzing Norgay became the first men to reach the top of Mount Everest.
May 29, 1954…Actor Kirk Douglas married Anne Buydens. They have two sons, however actor Michael Douglas is one of the two sons born to Kirk Douglas and his first wife, Diana.
May 29, 1958…At the Capitol Tower Recording Studio in Hollywood,Frank Sinatra recorded  "Ebb Tide," "Angel Eyes," "Spring Is Here," "Guess I'll Hang My Tears Out To Dry," "Only The Lonely," and "Willow Weep For Me" for his classic "Frank Sinatra Sings For Only The Lonely" album.
May 29, 1958…In New York City, Little Anthony and the Imperials recorded "Tears On My Pillow."
May 29, 1959…Ray Charles, the Drifters, B.B. King and Jimmy Reed performed for an estimated 9,000 people at Atlanta's Herndon Stadium. It was one of the rock era's first outdoor music festivals.
May 29, 1962…Former Negro League 1st baseman/manager John"Buck" O'Neil became the first African-American coach in major league baseball when he accepted the job with the Chicago Cubs.
May 29, 1962…Barbra Streisand appeared on CBS-TV's "The Garry Moore Show." She sang "When The Sun Comes Out," a few bars of "Moanin' Low," and, for the first time in public anywhere, her classic slow-tempo version of "Happy Days Are Here Again."
May 29, 1963…Del Shannon's cover of the Beatles' "From Me to You" became the first song written by John Lennon and Paul McCartney to appear on the American record charts.
May 29, 1969…"Crosby, Stills & Nash," the trio's debut album, was released.
May 29, 1971…At San Francisco's Winterland Ballroom, three dozenaudience members attending a Grateful Dead show were treated for hallucinations after drinking apple juice spiked (some say by the band) with LSD.
May 29, 1972…The Osmonds' album "Phase III" was certified Gold.
May 29, 1972…Responding to the BBC banning of his song "Give Ireland Back To The Irish" for its content, Paul McCartney rush-released a version of the nursery rhyme "Mary Had A Little Lamb" as a followup.
May 29, 1973…Tom Bradley was elected to be the first black mayor of Los Angeles.
May 29, 1973…Roger McGuinn, formerly of the Byrds, made his solo debut at New York's Academy of Music.
May 29, 1973…Mike Oldfield released his "Tubular Bells" album. The title track later became the theme for the movie "The Exorcist."
May 29, 1974…U.S. President Richard Nixon agreed to turn over 1,200 pages of edited Watergate transcripts.
May 29, 1975…In London, the Osmonds' appearance at Wembley Pool led to a riot by their fans.
May 29, 1977…Columbia Records president Goddard Liebersondied of cancer at 66. He was responsible for the introduction of the LP (long playing) record and for popularizing soundtracks and original cast albums.
May 29, 1977…In Orlando, Florida, Fleetwood Mac, Bob Seger, Chick Corea, Stanley Clarke, and Kenny Logins performed at the Tangerine Bowl. Tickets cost $10-$12.50 each.
May 29, 1977…In Baltimore, Elvis Presley left the stage for more than 20 minutes in the middle of a concert. After returning, he explained that he had to leave because of an aching ankle "and nature," referring to an intestinal problem. Only a handful of audience members asked for refunds, but at the finale there was no ovation, and patrons exited shaking their heads and speculating on what was really wrong with him.
May 29, 1979…Actress (Coquette, The Poor Little Rich Girl, Stella Maris, Rebecca of Sunnybrook Farm, The Little Princess, Little Lord Fauntleroy, Little Annie Rooney,  Daddy-Long-Legs, Pollyanna, The Hoodlum, The Foundling, Rags, Mistress Nell, Tess of Storm Country) Mary Pickford died following a stroke at 87.
May 29, 1981…Prince performed in Europe for the first time in a tour that started in the UK and later included concerts in Holland and France.
May 29, 1982…Survivor released the single "Eye of the Tiger."
May 29, 1982…Actress (The Trial, What's New Pussycat?, Good Neighbor Sam, The Cardinal) Romy Schneider died of cardiac arrest at the age of 43.
May 29, 1984…Tina Turner began her comeback with the release of the "Private Dancer" album, her first in five years. In 1989, it was ranked #46 on Rolling Stone magazine's list of The 100 Greatest Albums of the '80s.
May 29, 1987…It was made public that Michael Jackson had offered $50,000 for the bones of John Merrick, the infamous "Elephant Man."
May 29, 1988…In Moscow, U.S. President Ronald Reagan began his first visit to the Soviet Union.
May 29, 1988…At a Levon Helm concert in New York City, Bob Dylan dueted with the Band drummer on the group's "The Weight" and Chuck Berry's "Nadine."
May 29, 1989…Future model and actress Danielle Riley Keough,Elvis Presley's first grandchild, was born to Lisa Marie Presley.
May 29, 1989…Guitarist (Fresh Air, Who Do You Love) John Cipollina, a founder of Quicksilver Messenger Service, died of emphysema at the age of 45.
May 29, 1990…The Russian parliament elected Boris Yeltsin to be president of Russia.
May 29, 1992…The FBI recovered 44 nude pictures of Madonnastolen from photographer Steven Meisel.
May 29, 1995…A guard at Madonna's Los Angeles mansion shot and wounded an intruder carrying a wooden heart that read, "Love to my wife, Madonna." Police said 37-year-old Robert Hoskins had earlier threatened to marry or kill the singer. He was sentenced to 10 years in prison for stalking, assault and making terrorist threats.
May 29, 1995…Margaret Chase Smith, the first woman to serve in both the U.S. House of Representatives and the U.S. Senate, died following a stroke at the age of 97.
May 29, 1997…Singer (Hallelujah)/songwriter (Grace, Mojo Pin)Jeff Buckley drowned at the age of 30. His body was found on June 4 after being spotted by a tourist on a Mississippi riverboat.
May 29, 1997…TV announcer (You Bet Your Life, Dragnet) George Fenneman died of emphysema at age 77.
May 29, 1998…Former U.S. senator from Arizona/1964 presidential candidate Barry Goldwater died of Alzheimer's disease at 89.
May 29, 1999…U.S. space shuttle Discovery completed the first docking at the International Space Station.
May 29, 1999…The Rolling Stones started the European leg of their Bridges to Babylon tour with an open-air concert in Stuttgart, Germany in front of an estimated 80,000 fans.
May 29, 1999…Photographers taking pictures of old cars wrecked at the bottom of Malibu's Decker Canyon in California discovered the skeletal remains of Iron Butterfly bassist Philip Kramer, who had been missing for more than four years. His death was ruled a probable suicide.
May 29, 2001…In a New York City court, four followers of Osama bin Laden were convicted of a global conspiracy to murder Americans. Their crimes included the 1998 bombings of two U.S. embassies in Africa that killed 224 people.
May 29, 2001…The Eagles performed in Moscow during their first visit to Russia.
May 29, 2002…At the Beatles Story museum in Liverpool, a 16ft by 6ft mosaic designed by John Lennon went on display. It had been built into Lennon's swimming pool at the Surrey home where he lived from 1964 to 1968.
May 29, 2004…In Washington, DC, the National World War II Memorial was dedicated.
May 29, 2005…Singer/songwriter (The Snake, Work Song)/poet/civil rights activist Oscar Brown, Jr. died of complications from a blood infection in the lower spine at age 78.
May 29, 2007…John Lennon's piano was put up for sale on the Moments in Time memorabilia Web site with an asking price of $375,000. The upright piano had been part of the Record Plant Recording Studios in New York City where he recorded his 1971 "Imagine" album. Lennon was said to have been so fond of the instrument that he had it moved to whichever studio he was working in, and had used the piano hours before being shot to death in December 1980.
May 29, 2008…Comic actor (The Carol Burnett Show, The Nutt House, Blazing Saddles, History of the World: Part 1, High Anxiety, Dracula: Dead and Loving It, Radioland Murders, First Family, Gypsy, Herbie Goes Bananas)/cartoon voicist (The Flintstones)Harvey Korman died of heart failure at the age of 81.
May 29, 2009…Music producer Phil Spector, at age 69, was sentenced to 19 years-to-life in prison for the murder of 40-year-old Lana Clarkson. The actress died of a gunshot to the mouth, fired from Spector's gun, in the foyer of his home outside Los Angeles on February 3, 2003.
May 29, 2010…Paul McCartney's tour bus came under attack from a group of thugs following a concert at the Foro Sol arena in Mexico City. The bus driver was forced to stop when a mob ran up to the vehicle and began jumping up and down on its roof. Eventually police were called and McCartney's entourage escaped unharmed.
May 29, 2010…The final divorce decree was issued ending the five-year marriage of singer Kelis (Rogers) and hip-hop MC Nas (Nasir bin Olu Dara Jones). They have a son.
May 29, 2010…Actor (Crash, E-Ring, Speed, Apocalypse Now, Easy Rider, True Romance, Blue Velvet, Giant, Rebel Without a Cause, Cool Hand Luke, Hoosiers, Elegy, Edtv, Waterworld, True Grit, Hang 'Em High, Out of the Blue, The Sorceror's Apprentice, Gunfight at the O.K. Corral) Dennis Hopper died of prostate cancer at 74.
May 29, 2011…Actress Ashley Williams married producer Neal Dobson. They have a son.
May 29, 2012…In a ceremony at the White House, singer/songwriter Bob Dylan was among those who received the Presidential Medal of Freedom, the country's highest civilian honor.
May 29, 2012…On his 67th birthday, Procol Harum lead singerGary Brooker fell in his hotel room and suffered a fractured skull forcing the band to cancel the remaining dates of its South Africa tour.
May 29, 2012…Singer (Padre, I Can Dream Can't I?, Too Young, Kiss Of Fire)/actress (Sunny Side of the Street, Senior Prom) Toni Arden died at the age of 88.
May 29, 2012…Folk/bluegrass singer/guitarist (Whiskey For Breakfast, On Praying Ground, Then and Now) Arthel Lane "Doc" Watson died after colon surgery at age 89.
May 29, 2012…Radio actor (The Lone Ranger, The Green Hornet, Challenge of the Yukon)/cartoon voicist (Davey and Goliath, Gumby, Adventures of the Roadrunner, Roger Ramjet) Dick Beals, for many years the voice of "Speedy" in Alka-Seltzer television commercials, died at the age of 85. Standing just 4'7″ tall due to a glandular problem that also gave him his youthful voice, Beals provided the voices of 10-year-old boys well into his 70s.
May 29, 2013…A benefit concert televised by NBC raised more than $6 million to help people in Oklahoma recover after a deadly tornado hit the area the previous week. The "Healing in the Heartland: Relief Benefit Concert" in downtown Oklahoma City featured performances by Blake Shelton, who also acted as the show's emcee, Miranda Lambert, Usher, Vince Gill, Reba McEntire, Darius Rucker, and Rascal Flatts.
May 29, 2013…Jazz pianist/bandleader Mulgrew Miller died following a stroke at age 57.
May 29, 2013…R&B singer (Oh What A Night, Stay In My Corner, There Is, Wear It On Our Face, Always Together, I Can Sing A Rainbow/Love Is Blue, Give Your Baby A Standing Ovation)/Rock and Roll Hall of Famer Marvin Junior, one of the two lead vocalists of the Dells, died of kidney failure at 77.
May 29, 2014…Newlywed actors, and co-stars of the ABC-TV series "Once Upon a Time," Ginnifer Goodwin and Josh Dallaswelcomed the arrival of their first child together, a son they named Oliver Finlay Dallas.
May 29, 2014…Former New York City radio personality (WNEW-FM)Dave Herman died of an aneurysm at 78 while in federal custody awaiting trial on charges of attempting to transport a 7-year-old girl from New Jersey to the Virgin Islands for a sexual liaison.
May 29, 2014…Longtime Seattle news reporter/commentator (KOMO-TV, KOMO-AM) Ken Schram died of kidney, liver, and heart failures while fighting an infection at age 66.
May 29, 2015…The U.S. formally dropped Cuba from its list of state sponsors of terrorism.
May 29, 2015… Actress (Knots Landing, Friday the 13th, Mr. Roberts, The Last Angry Man, The Long Gray Line, Friday the 13thPart 2, on Broadway in Same Time Next Year, Cactus Flower, The Grand Prize, Affair of Honor)/TV host (Today, Girl Talk)/game show panelist (I've Got a Secret) Betsy Palmer died at the age of 88.
May 29, 2015…International Tennis Hall of Famer Doris Hart died at age 89.
May 29, 2016…In Detroit, Beyoncé continued her Formation World Tour with a concert at Ford Field.
I Did Not Know That!
The heart of a giraffe is 2 feet long can weigh as much as 25 pounds.
We all live under the same sky, but we don't all have the same horizon. – Konrad Adenauer
~~~~~
Enjoy your day!  Make it matter.
http://oldediscjockeysalmanac.blogspot.ca/
-30-