ON THIS DAY in 1903
legendary broadcaster Arthur Godfrey was born in New York City.


From the late 40's into the 1970's Godfrey was a unique force in daytime radio, at his peak occupying three hours of CBS network time daily. (90 minutes simulcast on CBS TV.)  He also hosted TV's Arthur Godfrey's Talent Scouts, plus another weekly TV variety show. He espoused & successfully pioneered the concept of talking to just one listener, which was particularly effective in his commercial delivery.  He died of emphysema March 16 1983, just two weeks short of his 80th birthday.
In 1908, actor Les Damon was born in Providence, Rhode Island.  He is best remembered for his nearly 30 years performing on radio; for his roles as Nick Charles on The Adventures of the Thin Man from 1941-1943 and again from 1946-1947, and as Michael Waring on The Falcon from 1950-1953.  He had lead roles in the daytime dramas Lone Journey and Portia Faces Life, and in the fine CBS police series 21st Precinct.  In television he garnered recurring roles on such soap operas as The Guiding Light, As The World Turns, Kitty Foyle, and The Edge of Night.  He died after a massive heart attack July 21st 1962 at the young age of 54.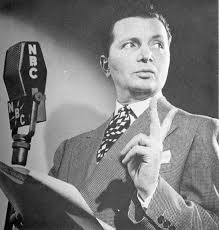 In 1915, comedian/broadcaster Henry Morgan was born Henry Lerner Von Ost, Jr. in New York City.  He started in radio as a page, until he was offered his own 15 minute nightly show on WOR-Mutual.  His familiar opening, "Hello anybody, here's Morgan" was his answer to major radio star Kate Smith, who opened "Hello everybody."  Part of his then-novel satirical schtick was to insult his sponsors. He got a weekly half-hour on ABC Radio with a professional cast & a studio audience, but the sponsor insults kept him from achieving greater commercial success.  When TV arrived he became the resident curmudgeon on CBS's I've Got a Secret panel.  He died May 19 1994 at age 79.
In 1922, actor Richard Kiley was born in Chicago.  Although his greatest success was on Broadway, he was also a staple of live drama in the early days of TV, appearing repeatedly on the US Steel Hour, Kraft TV Theatre, Studio One, etc.  Later he played the patriarch in NBC's family series, A Year in the Life, and won an Emmy for his work in The Thorn Birds.  He died of bone marrow disease Mar 5, 1999 at age 76.
In 1922, radio station KFI Los Angeles, Hollywood's NBC affiliate in the early days, began broadcasting.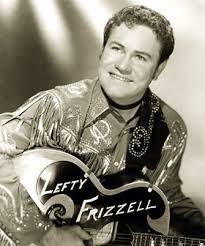 In 1928, country music Hall of Famer Lefty Frizzell was born in Corsicana Texas. He was a leading exponent of the Honky Tonk style of country music, with a relaxed singing style that was a major influence on Merle Haggard and Willie Nelson. A longtime alcoholic he suffered a massive stroke July 19 1975 and died at age 47.
In 1929, actor Lee Patterson was born in Vancouver.  After a supporting acting career playing Americans in British films, he became familiar to North American audiences as the hunky detective alongside equally hunky detectives Van Williams and Troy Donahue on ABC TV's "Surfside 6" from the early 1960s. He succumbed to heart failure and cancer Valentine's Day 2007 at age 76.

In 1937, Phil Harris recorded one of his best-known songs in a studio in Los Angeles. "That's What I Like About the South," like all others of that era, was recorded on a 78 RPM disk. Harris would move to radio stardom first as a member of the Jack Benny troupe, and later with his wife Alice Faye as co-star of their own sitcom.  Harris also continued as a popular vocalist during the 1950s with such hit songs as the novelty "The Thing."
In 1940, Vancouver radio stations CKCD and CKFC were ordered shut down, because the broadcast regulators thought the city had too many stations. CKCD's last program ended at 9 pm.
In 1947, actor John Larkin took over the lead role in Perry Mason, which had debuted in the CBS radio soap opera block in 1943.  With Larkin leading the way the courtroom/crime show became a big daytime hit.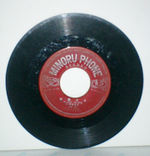 In 1949, RCA Victor introduced the 45rpm single record, which had been in development since 1940. The 7-inch disc was designed to compete with the Long Playing record (33 1/3 rpm) introduced by Columbia a year earlier.
In 1953, the Cavalcade of America was heard for the final time on network radio. It had been the longest-running show of its kind. For 18 years on NBC Radio the weekly Cavalcade of America presented dramatized events in U.S. history.
In 1956, 11-year-old Brenda Lee made her first television appearance on ABC's "Ozark Jamboree," singing an unrehearsed version of Hank Williams' "Jambalaya."
In 1957, the original version of Rodgers and Hammerstein's "Cinderella," starring Julie Andrews, aired live in color on CBS.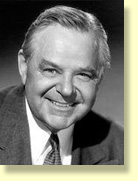 Also in 1957, London Ontario-born actor Gene Lockhart, a familiar face in Hollywood films and the first decade of the TV era, died from a coronary thrombosis at age 65.  He was a special favorite of the producers of Lux Video Theatre, who put him into nine of their productions.
Still in 1957, billed as "the nation's only atomic-powered singer," Elvis Presley played Sunday matinee and evening performances at Detroit's Olympia Stadium, home of the NHL's Red Wings.  Reserved seat tickets went for as little as $3.50.
Again in 1957, Johnny Cash, Jerry Lee Lewis, and Carl Perkins began their 1st and only tour together, a swing through the south beginning with a show in Little Rock, Arkansas.
In 1958, Chuck Berry released "Johnny B. Goode," his somewhat autobiographical 4th R&B chart topper. Rolling Stone magazine placed it at #1 on their list of the "100 Greatest Guitar Songs Of All Time."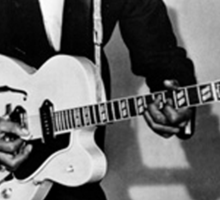 In 1959, "The Jimmie Rodgers Show," featuring Connie Francis and the Kirby Stone Four as regular co-stars, made its debut on NBC-TV.
In 1960, Hank Ballard and The Midnighters recorded a future Top 10 hit "Finger Poppin' Time."  Hank was the cousin of Florence Ballard of The Supremes.
In 1962, "Don't Break the Heart That Loves You" by Connie Francis topped the charts but stayed #1 for just a week.

Also in 1962, The Shirelles released their future #1 hit "Soldier Boy."
In 1963, the Ed Sullivan Show on CBS-TV featured Jackie Wilson singing "Baby Workout" & "Night." The McGuire Sisters also sang, while Dave Barry and ventriloquist Ricky Layne provided the laughs.
In 1964, the license of Vancouver radio station CJOR AM600 expired. The station was allowed to stay on the air while the Chandler family sought a suitable buyer.  Jim Pattison bought the station later the same year and continues to operate it, albeit after a flip to FM (CKPK 102.7).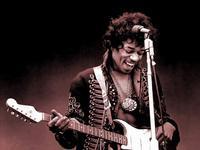 In 1967, at a London concert, Jimi Hendrix set his guitar on fire for the first time. Hendrix was beginning his first British tour as part of a package that included Cat Stevens and Englebert Humperdinck.
Also in 1967, ABC TV aired the final edition of "Where the Action Is," a weekday spin-off of "American Bandstand" that featured Paul Revere and the Raiders.
In 1968, Smokey Robinson & the Miracles headlined the Ed Sullivan Show on CBS-TV, singing a medley  that included "I Second That Emotion," "If You Can Want," "Going To A Go-Go" & "Yesterday". Frankie Laine sang "To Each His Own," the comedy team of Wayne & Shuster did a sketch of a parent-teacher meeting centered on TV violence; and Myron Cohen entertained with more of his witty and very funny stories.
In 1969, George Harrison and his wife Patti were each fined £250 in a Surrey, England courtroom, following their guilty pleas to marijuana resin possession.
In 1972, the official Beatles Fan Club in the UK disbanded. Membership had dropped from a peak of 80,000 members to some 11, 000 currently.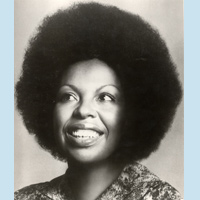 In 1975, the No. 1 Billboard Pop Hit was "Lovin' You" by Minnie Riperton. The recording was produced by Stevie Wonder.
In 1977, during intermission at Elvis Presley's concert in Baton Rouge, he became too ill to return to the stage. The rest of the show was cancelled, and Elvis' private plane flew him home to Memphis, where the next day he was admitted to hospital, suffering from fatigue and intestinal flu.
In 1978, Paul McCartney's "Wings" released their sixth studio album "London Town."
In 1981, the film Ordinary People won four Academy Awards as Johnny Carson hosted the 53rd Oscar ceremonies. Best Music/Song Oscars were awarded to Michael Gore (music) and Dean Pitchford (lyrics) for the song Fame from the film of the same name.

In 1982, after 12 years performing together the Doobie Brothers broke up following a farewell tour. They began a series of reunions five years later.
In 1983, M-T-V added Michael Jackson's video for "Beat It." It was the first video M-T-V played by a black artist.
In 1984, "Footloose" by Kenny Loggins topped the charts and stayed there for 3 weeks.

In 1985, a reunion of stars lit up Beverly Hills, California, as ABC-TV celebrated the 200th episode of The Love Boat. The network also honored the 1,000th guest star on the series, Lana Turner. She was joined by Mary Martin, who had been the 700th guest star to set sail on the show.
Also in 1985, Quebec City FM radio station CJMF was ordered off the air by the CRTC for playing contemporary hit music in contravention of the terms of its licence. The station remained off the air for several months, then again began broadcasting current hits.
In 1986, O'Kelly Isley of the Isley Brothers suffered a fatal heart attack at the age of 48.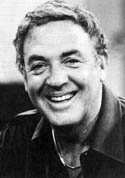 Also in 1986, actor/director Jerry Paris, who played Jerry the neighbour on TV's Dick Van Dyke Show, and then won an Emmy as director of that series, succumbed to a brain tumour at age 60.  He had also been a director on Happy Days & The Odd Couple.
In 1987, the sci-fi TV series "Max Headroom" starring the Ontario-raised Matt Frewer aired the first of its 14 episodes on ABC-TV. The show might have lasted longer had it not been in direct competition with CBS's "Dallas" and "Miami Vice" on NBC.
Also in 1987, Prince's ninth studio album "Sign O' The Times" was released in the U.S.
In 1990, Lillian "Miss" (or Mrs) Miller, the most famous TV audience member of all time, made a celebrity by Merv Griffin, Steve Allen etc, died, age unknown.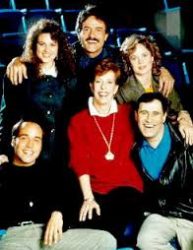 Also in 1990, "Carol & Company," Carol Burnett's attempt to restart her TV career, began a two-year run in the Saturday night at ten slot on NBC-TV.  It was a 30-minute show, and it never really caught on.
Still in 1990, Cher kicked off the North American leg of her Heart of Stone World Tour at the Starplex Amphitheater in Dallas. The 55 concerts would gross more than $70 million.
In 1991, former TV actor Danny Bonaduce (currently a radio host at KZOK Seattle) was arrested after hiding from authorities in a closet. He allegedly had picked up a prostitute near his downtown Phoenix apartment.

In 1992, two Bruce Springsteen albums went on sale nationwide. Some stores opened at midnight for fans who were waiting in line to be the first to buy "Human Touch" and "Lucky Town."
In 1993, lyricist Mitchell Parish, who co-wrote so many pop standards like Star Dust, Sweet Lorraine, Deep Purple, Moonlight Serenade, Sophisticated Lady, as well as the English lyrics to Volare, died at age 92.
In 1994, Madonna's appearance on "Late Show With David Letterman" caused headaches for C-B-S censors. The network deleted 13 offending words from the audio track before the show aired. An obviously annoyed Letterman told the singer "people don't want language like that coming into their living room." Madonna also handed Letterman a pair of her panties and told him to sniff them.. He stuffed them in a desk drawer. The two later reconciled, and Madonna has since appeared again several times on the show.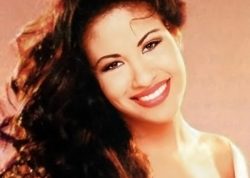 In 1995, Tejano music star Selena was shot to death at a motel in Corpus Christi, Texas by a former president of her fan club. Yolanda Saldivar allegedly embezzled money from a boutique she ran for the singer. She was convicted and sentenced to life in prison. Almost four months after Selena's death, her "Dreaming of You" debuted atop the Billboard album chart.
Also in 1995, a former Led Zeppelin fan who called the band's music "satanic" was arrested for allegedly trying to stab guitarist Jimmy Pagebackstage with a pocket knife at a concert in the Detroit area.
Still in 1995, Carl Story, known as the father of bluegrass gospel, died in Greer, South Carolina at age 78. He was among the first to merge the traditional rural sound of bluegrass with church music. Story recorded about 65 gospel albums, with such songs as "Light at the River."

In 1997, TV celebrity Edwin Alberian, who played Clarabell the Clown of the Howdy Doody Show during public appearances, but who was Professor Gasbags on the NBC kids show itself, died at age 76.
Also in 1997, "Daytime to Remember," a TV series showing old soaps premiered on ABC.
In 1998, 73-year-old comedian Buddy Hackett was on hand to help unveil his star on the Hollywood Walk of Fame.
In 1999, it was announced that tickets for the Cranberries' forthcoming U.S. tour were to be sold exclusively on the Internet, through the band's Web site, http://www.cranberries.com.
In 2001, Whitney Houston and husband Bobby Brown were banned for life from Hollywood's Bel Air hotel after wrecking their room. Hotel workers said a TV was smashed, two doors were ripped off their hinges, and the walls and carpets were stained with alcohol.

In 2002, Canadian superstar Celine Dion started a four-week run at No.1 on the UK album chart with 'A New Day Has Come', Celine's fifth No.1 album.
In 2003, NBC News fired Peter Arnett after he gave an unauthorized interview with state-run Iraqi TV. During the interview Arnett said that the American-led war effort had initially failed because of Iraqi resistance.
Also in 2003, the first season of "American Chopper" began on The Learning Channel.
In 2004, Air America Radio began broadcasting, the first US talk-radio network for liberals, led by Al Franken (below), comedian and author.  The ensuing five and a half years were financially troubled, and the network went out of business in January 2010, without Franken who left to run successfully for the US Senate.

In 2005, Toronto's Neil Young was admitted to a New York hospital for the successful treatment of a brain aneurysm.
In 2007, a new world record for the longest non-stop concert was set by hundreds of musicians in Japan. The performance began on the evening of 23 March in the city of Omi, with musicians aged between six and 96 taking turns with over 2,000 tunes being performed over 182 hours.
In 2009, the Ozzy Osbourne clan returned to TV with the premiere of their FOX variety series Osbournes Reloaded. The family show mixed live performances and skits. More than 15 FOX affiliates refused to air the episode after deeming the content unsuitable for younger viewers.
In 2010, Sonny & Cher's offspring, Chaz Bono, asked a judge to formally change his name and gender following his sex change surgery. The 41-year-old, who was born a girl named Chastity Sun Bono now wanted to be known as Chaz Salvatore.  Salvatore was his father's real first name.

In 2011, Vancouver's international singing star Michael Bublé married Argentinian actress Luisana Lopilato at a ceremony in Buenos Aires.
In 2012, it was National Learn to Play Day in the U.K. Free musical instrument lessons were made available to the public. Music instructors included Deep Purple drummer Ian Paice and Whitesnake's guitarist Doug Aldrich. More than 60 music shops participated nationwide.
In 2013, veteran Scottish-born actress Helena Carroll died of heart failure at age 84.  In 40 years of supporting roles on US TV she was cast in two continuing assignments on the daytime dramas "The Edge of Night" (1977) and "General Hospital" (1992).
In 2015, Ralph Sharon, the British-born jazz pianist who accompanied Tony Bennett on and off for nearly 50 years and brought the singer his signature song, "I Left My Heart in San Francisco," died at age 91.
 Also in 2015, Canadian singer/songwriter Joni Mitchell was hospitalized after being found unconscious in her LA home. Later it was revealed she had suffered a brain aneurism.
In 2016, UK comedian Ronnie Corbett, best known on both sides of the Atlantic for his co-starring role in the BBC-TV's 'The Two Ronnies,' died at age 85.   He had been diagnosed in 2014 with gall bladder problems.
Also in 2016, UK actor Douglas Wilmer, best remembered as the iconic fictional detective  in the mid-1960's BBC-TV series 'Sherlock Holmes,' died at age 96.
Today's Birthdays:
Actor William Daniels (Boy Meets World, Knight Rider, St. Elsewhere) is 90.
Actress Shirley Jones (Partridge Family, Shirley, Monarch Cove) is 83.
Actor Richard Chamberlain (Bros. & Sisters, Dr. Kildare, Thorn Birds) is 83.
Musician Herb Alpert is 82.
Actress Diane Jergens (Adventures of Ozzie & Harriet, Bob Cummings Show) is 82.
Actor Christopher Walken (Sarah Plain & Tall, Guiding Light) is 74.
Toronto-born Sharon Hampson of the Canadian children's music group Sharon, Lois and Bram is 74.
Comedian Gabe Kaplan (Welcome Back Kotter) is 72.
Actress Rhea Perlman (Cheers, Pearl, Kate Brasher) is 69.
Actor Ed Marinaro (Hill Street Blues, Sisters, Champs) is 67.
Guitarist Angus Young of AC/DC is 62.
Actor Marc McClure (California Fever, Little John) is 60.
Actress Mary Cadorette (Three's a Crowd, Night Court) is 60.
Vancouver-born actress Deborah Kara Unger (The Hollow, Combat Hospital) is 53.
Actor William McNamara (Beggars & Choosers, Liz: The Eliz. Taylor Story) is 52.
Actress Jacqueline Kim (Courthouse) is 52.
Actor Damon Herriman (Justified) is 47.
Actor Ewan McGregor (Karaoke, Solid Geometry) is 46.
Vancouver-raised actor Adrian Holmes (19-2, Continuum, True Justice) is 43.
Actress Victoria Smurfit (Once Upon a Time, Ballykissangel) is 43.
Actor Josh Saviano (Wonder Years) is 41.
Actress Kellee Stewart (The Soul Man, My Boys) is 41.
Rapper Tony Yayo is 39.
Actress/voicist Kate Micucci (Milo Murphy's Law, Steven Universe, Raising Hope, Motorcity) is 37.
Actress Austin Highsmith (Scream: The TV Series, Rogues of LA) is 36.
Actress Judith Shekoni (Ice, Heroes Reborn, EastEnders) is 35.
Actress Melissa Ordway (The Young & the Restless, Hollywood Heights) is 34.
Jazz musician Christian Scott is 34.
fun. Guitarist Jack Antonoff is 33.
Actress Jessica Szohr (Gossip Girl) is 32.
Actor Amin EL Gamal (Prison Break: Sequel) is 31.
Actress Christina Jacquelyn Calph (Bad Girl's Ball) is 31.
Actress Zethu Dlomo (Black Sails) is 28.
Actress Caitlin Carver (The Fosters, Hit the Floor) is 25.
Chart Toppers – March 31
1948
Now is the Hour – Bing Crosby
I'm Looking Over a Four Leaf Clover – The Art Mooney Orchestra
Beg Your Pardon – Francis Craig
Anytime – Eddy Arnold
1957
Little Darlin' – The Diamonds
All Shook Up – Elvis Presley
Gone – Ferlin Husky
There You Go – Johnny Cash
1966
The Ballad of the Green Berets – SSgt Barry Sadler
Nowhere Man – The Beatles
Homeward Bound – Simon & Garfunkel
Waitin' in Your Welfare Line – Buck Owens
1975
Lady Marmalade – LaBelle
Lovin' You – Minnie Riperton
Philadelphia Freedom – The Elton John Band
The Bargain Store – Dolly Parton
1984
Footloose – Kenny Loggins
Somebody's Watching Me – Rockwell
Here Comes the Rain Again – Eurythmics
Let's Stop Talkin' About It – Janie Fricke
1993
Informer – Snow
Freak Me – Silk
Don't Walk Away – Jade
When My Ship Comes In – Clint Black
2002
Can't Get You Out of My Head – Kylie Minogue
Ain't It Funny – Jennifer Lopez
Hands Clean – Alanis Morissette
Blessed – Martina McBride
2011
Born This Way – Lady Gaga
F**k You (Forget You) – Cee Lo Green
E.T. – Katy Perry featuring Kanye West
Don't You Wanna Stay – Jason Aldean with Kelly Clarkson