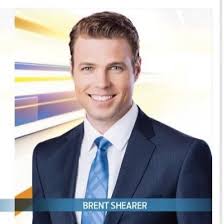 Brent Shearer made it official yesterday on his Facebook page …
'Quick update on what's happening with us –
Tuesday turned out to be my last day at CTV Vancouver. I leave with mixed emotions.
I feel sad to no longer be able to work alongside an incredibly talented group of people and, after nearly nine years, finish this chapter of my career. However it's time to turn the page – what comes next I'm not exactly sure.
Brent had been with the station since 2010.  He had co-anchored the CTV Vancouver morning news show since 2014.  Prior to 2010 he had spent nearly two years at CTV Vancouver Island, which had followed two years in news at CKNW Radio.