by Aleksandra Sagan, Canadian Press 
courtesy the Financial Post   March 30 2017
TORONTO — A union representing more than 12,000 of Canada's media workers is calling on the federal government to help support local news after CTV announced layoffs in three cities in Ontario.
Bell Media spokesman Scott Henderson would not specify how many people lost their jobs, but said in an email that the company reduced a number of broadcast positions at local TV stations in Kitchener, London and Windsor.
He said the move is part of a larger restructuring that began earlier this year and is a response to the challenges facing the media industry, including growing international competition and a tough advertising market.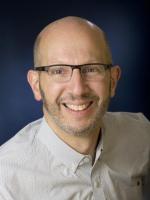 Unifor spokesman Howard Law (pictured, right) said in a statement that more cuts are expected at CTV stations across Canada and the federal government should move quickly to review the industry, which it promised to do in the federal budget released last week.
READ MORE  HERE