Sorry to have to pass on the news that one of the truly good guys in BC radio has left us. Rudy Hartman died Feb. 9 at a care facility in Victoria, a few days after catching a cold. He died of respiratory problems.
Rudy was well enough to attend a 99th birthday party put on last April by his friends at Victoria's retired Broadcasters Luncheon, but he has rarely attended in the last 7 or 8 months.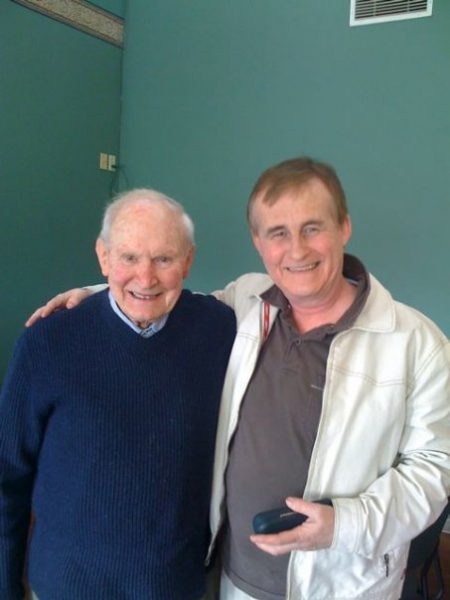 Rudy's radio career got underway in the 1930's at CJAT Trail. He enlisted in WWII and worked with the BBC, and later several Canadian Forces radio stations in Europe during the conflict. After the war he returned to CJVI Victoria, and then moved across town to manage Victoria's first FM station, CFMS. He moved to the mainland to help launch CKLG as PD and host of Symphony Hall. He had a stop at CHQM before serving as Program Director at mulicultural CJVB well into the 1980's.
You will be sadly missed, Rudy, but you live on in the warm memories of those you worked with, and those of us who only got to know you after your work years were over.