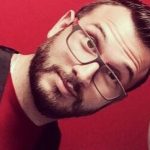 By Paul Kaye
PSR Contributor


Tuesday December 27th, 2016
Leadership Lessons from Sir Winston Churchill
Have you been watching The Crown on Netflix? The show chronicles the life of Queen Elizabeth II and two things make this show special; it is rumoured to be the most expensive TV series ever made and secondly, the acting is exceptional; John Lithgow's Sir Winston Churchill is nothing short of spectacular.  
"I was intimidated by playing Winston Churchill.  He's the most famous Englishman of the 20th century.  I felt a great responsibility" – John Lithgow
There's no question Sir Winston Churchill made a mark on 20th century Britain and The Crown portrays him beautifully.  As I watched the show I was reminded of the important leadership lessons that can be gleamed from Churchill.   
Great leaders have vision.  Great leaders, like Churchill, have a vision that guides their every move.  They know what they stand for.  They are crystal clear in what needs to be done.  They have clarity on where the team – or country in Churchill's case – should be heading.  Great leaders aren't shy when it comes to sharing their vision with others.  They paint a vivid picture of what success will look like and more importantly what it will mean.  They understand that simply doing, without understanding the greater purpose doesn't motivate anyone.  Having clear goals are vital for a team and great leaders set aspirational goals.  Churchill, during the war, had a vision – Victory.  That was evident from the V-Sign he was often photographed making.
Great leaders have courage.  Courage is not only necessary but essential.  Churchill oozed courage.  The theme of courage ran through his whole career from soldier to politician.  He was brave.  He was willing to do whatever it took to win.  Without courage leaders wouldn't be able to disrupt the status quo.  They wouldn't have the stomach to do what is needed.  You have to have a certain amount of courage and inner strength to lead the British Empire during the Second World War! Courage is often regarded as one of the utmost skills for a leader.
Great leaders are polarizing.  You've heard the phrase, "The opposite of love isn't hate, its indifference" right? Great leaders know you can't be loved without being hated.  Taking a stand for something will mean that some people greatly admire you, but it will also mean that many will oppose you.  Churchill had more than his fair share of critics and plenty of enemies. There were those within his own party and even the Queen who doubted his abilities and sought to have him removed from power.  Churchill remained steadfast and stayed true to his principles.  He stood up for what he believed was right.  Great leaders always do that; they stand for something.  Something they truly believe in.  Great leaders know that not everyone will follow them.
"You have enemies?  Good.  That means you've stood up for something, sometime in your life" – Winston Churchill.
Great leaders embrace failure.  A great leader understands that failure is part of learning.  Churchill suffered many setbacks during his career.  He was demoted and disgraced in 1915 after failing to seize the Dardanelles straight during World War One, he lost the election in 1922 and his reputation damaged when he supported Edward VIII during his abdication. Churchill is living proof that failure is part of the leadership journey.  It would have been easy for him to have conceded and given up.  Yet he didn't.  All leaders must accept that they will experience setbacks; setbacks that can be devastating to your reputation and career prospects.  Great leaders know that it's how you respond to failure that matters most.  You must own your mistakes and accept your shortcomings.  Failure prepares you for the greater tasks that lie ahead of us.  Great leaders know that failure does not define you – it shapes you!
"Success is not final, failure is not fatal: it is the courage to continue that counts" – Winston Churchill
Great leaders persevere.  Perseverance keeps you moving.  Churchill never gave up.  He is famous for uttering the phrase "Never, never, never give up!"  Churchill was always working.  He poured his heart into his work.  He believed he could make a positive difference.  Nothing ever stopped him from pursuing his passion; he was fuelled by a deep purpose.  Most of us would have accepted defeat a lot easier than Churchill.  In 1945 he was beaten in the general election resulting in him being removed from power by the very people he led to victory during the war.  Churchill dug in and stayed on as the leader of the opposition and led his party to victory again in 1950, becoming Prime Minister again! Great leaders never give up.  Ever.
"If you're going through hell, keep going" – Winston Churchill
Great leaders take action.  Without action everything else is meaningless.  You can have the best intentions but it's what you actually do that matters.  Leaders often spend too long deliberating; they obsess about all the possibilities.  A leader that is overly cautious can often be rendered useless.  You need to do something in order to move forward.  After all if you're not moving forward you're actually moving backward.  Churchill understood the importance of doing something – and doing it now.  He would put a sticker on orders that read "Action This Day".  Great leaders execute.
Sir Winston Churchill was an inspiration to a nation.  He rose to the occasion and guided Britain to victory – even when it looked bleak.  The examples Churchill set should still serve as reminders of what it takes to be a great leader.  He wasn't always liked – in fact many people opposed him and tried to thwart his moves.  He wasn't always right and he was far from perfect as a man.  But he was effective.   Leadership shows up differently from person to person but the underlying traits that Churchill portrayed show up in the very best leaders.  Sir Winston Churchill was a brave, strong and confident leader.  He was a great leader.  That no one can disagree with.
"Attitude is a little thing that makes a big difference" – Winston Churchill
About Paul Kaye
Originally from England, Paul spent nearly a decade programming radio stations in the UK before moving to Canada in 2012.  While working for Newcap Radio, Paul programmed Classic Hits, Hot-AC and CHR formats in Vancouver & Calgary. Paul was also Newcap's National Talent Development Director, tasked with improving performance across all content teams, overseeing syndication and leading talent acquisition. In 2016, he joined Rogers Media, as National Talent Coach and National Format Director (CHR).  Paul was somehow named International PD of the year in 2016 (vote re-count pending) and is a certified coach.  Paul lives in Toronto and can be reached at [email protected]
Other Puget Sound Radio articles by Paul Kaye HERE
Paul's LinkedIn