ON THIS DAY in 1879  
portly character actor Sydney Greenstreet was born in England. Though most of his career was spent on the stage (he didn't appear on film until The Maltese Falcon when he was 62) he made considerable impact on OTR radio in the role of rotund detective Nero Wolfe.  He died Jan 18, 1954 of diabetes & Bright's Disease at age 74.
On this day in 1906, 
 pianist/actor & ascerbic wit Oscar Levant was born in Pittsburgh.  His broadcasting credits involved many appearances on radio with Bing Crosby, and as a regular panelist on the erudite quiz Information Please.  He had his own conversation show for several seasons on LA television, and was a frequent guest on Jack Paar's late-night & prime time shows on NBC.  His mental health deteriorated over the years, and he suffered a fatal heart attack Aug 14, 1972 at the age of 65.
On this day in 1916, radio actress Cathy Lewis was born in Spokane.  Moving first to Chicago and then Los Angeles she became a key member of the radio acting regulars, eventually teaming with her writer/actor/director husband Elliott Lewis to form the 'first couple of radio.'  She is best remembered today as Jane the best friend & narrator of radio's (& later TV's) 'My Friend Irma.'  She succumbed to cancer Nov. 20 1968 at age 51.
On this day in 1939, "The Glenn Miller Show", also known as "Music that Satisfies", started on CBS radio. The 15-minute, three-a-week big band show was sponsored by Chesterfield cigarettes and was heard for nearly three years.
On this day in 1947, Bell Labs invented the transistor.
Also this day in 1947, it was heard on NBC-TV for the first time. 

"Hey kids… What time is it? It's Howdy Doody time!" Buffalo Bob (Smith), Clarabelle the Clown (Bob Keeshan), Judy Canova and a host of others joined "Howdy Doody" coast-to-coast. The show stayed on the air for 13 years.
On this day in 1958, Buddy Holly returned to perform in his hometown of Lubbock, Texas for the first time since his career took off. He broadcast 'live' from the Morris Fruit and Vegetable Store, then went to the KLLL Radio studios to record "You're The One," after station management challenged him to write a song in 30 minutes. YouTube has the rare audio track posted HERE.
On this day in 1960, Ray Charles and his orchestra recorded a future R&B chart topper, their instrumental version of  "One Mint Julep."
On this day in 1962, Gene Vincent checked into hospital in London for a bone graft to repair his injured leg. The leg was hurt in a motorcycle accident, then re-injured in the 1960 auto accident that killed Eddie Cochran. He spent three weeks at the facility.
On this day in 1963, the Animals performed on their first radio show, the BBC's popular "Saturday Club."
Also this day in 1963, the London Times named John Lennon and Paul McCartney the "Outstanding Composers of the Year." Two days later, the Sunday Times' music critic Richard Buckle dubbed the same pair "the greatest composers since Beethoven."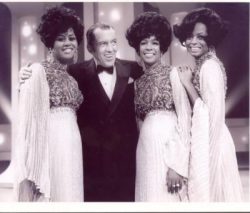 On this day in 1964, the Supremes made the first of their 16 appearances on CBS-TV's "Ed Sullivan Show."  They sang their smash hit single "Come See About Me."
Also this day in 1964, at North Vancouver, jazz pianist Chris Gage committed suicide at age 37.  A Regina native, he was so good playing with Vancouver house bands that he had turned down offers to tour with visiting stars Louis Armstrong, Peggy Lee and Gerry Mulligan.
On this day in 1965, Davy Jones, a teen actor and not yet a Monkee, appeared in the "If You Play Your Cards Right, You Too Can Be a Loser" episode of ABC-TV's medical drama series "Ben Casey."

On this day in 1967, The Doors appeared on CBS TV's Jonathan Winters Show, which they'd taped three days earlier.  They performed "Light My Fire" and "Moonlight Drive."
Also in 1967, Bob Dylan released his 8th studio album "John Wesley Harding" on the Columbia label.
On this day in 1968, originating as always from Chicago, Don McNeill's Breakfast Club signed off for the final time, after a record 35 years entertaining the nation on morning radio.
On this day in 1969, the song "Someday We'll Be Together" by Diana Ross & the Supremes topped the charts, the 12th #1 single for the group.
Also in 1969, Led Zeppelin II was at No.1 on the US album charts; the LP went on to sell more than six million copies in North America.
Still in 1969, jazzman Miles Davis was featured on the cover of Rolling Stone magazine, which sold for 35 Cents.
On this day in 1971, after a successful run as summer replacement programming


the "Sonny & Cher Show" began airing on CBS TV. The variety hour ran for three seasons, until the stars separated in the fall of 1974.
Also in 1971, 
 Ontario-born David Clayton-Thomas made his final appearance as frontman with Blood, Sweat & Tears (until their brief 1975 reunion).
On this day in 1973, the No. 1 Billboard Pop Hit was "Time in a Bottle," Jim Croce. The song was released as a single after Croce died in a plane crash.
On this day in 1974, the Dear Abby 5-minute show ended its run on CBS radio after 11 years.
On this day in 1975, the Staple Singers reached the top spot on the pop music charts for the second time in their career, with "Let's Do It Again". The song, the theme from the movie soundtrack of the same name, was the last hit the group would have. "I'll Take You There" was The Staple Singers' first number one hit (June 3, 1972).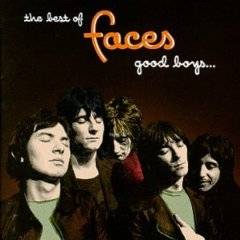 Also this day in 1975, the breakup of the UK group The Faces became official. Rod Stewart had severed all connections with the group to work as a solo artist, Ron Wood was on permanent loan to the Stones, Ronnie Lane went on to form Slim Chance and drummer Kenny Jones joined The Who.
Still in 1975, the Four Seasons' future hit, "December 1963 (Oh, What A Night)" was released, featuring drummer Gerry Polci (and not frontman Frankie Valli) on lead vocals.
On this day in 1976, influential blues guitarist Freddie King died of heart trouble and ulcers aged just 42. He was a major influence on such blues-rock musicians as Jimmy Vaughan, Ronnie Earl, Peter Green and Eric Clapton.

On this day in 1978, rockabilly singer Bob Luman ("Let's Think About Living") died of complications from pneumonia in Nashville. He was aged only 41.
On this day in 1979, the evening soap "Knots Landing" debuted on CBS-TV.  Intended as a California-based version of the popular series "Dallas" the "Knot's" audience grew to give it 14 successful seasons.
On this day in 1980, less than three weeks after his death, John Lennon's ironically titled "(Just Like) Starting Over", began a 5-week run at the top of the Hot 100.
On this day in 1981, 
 songwriter/vocalist/actor Hoagy Carmichael suffered a fatal heart attack at age 82.  His songs are still heard all over nostalgia/oldies radio, especially Stardust, Georgia On My Mind, Up a Lazy River, Skylark, Rockin' Chair and Heart & Soul.
On this day in 1983, The Police played the first of four sold-out nights at Wembley Arena in London, on their Synchronicity world tour.
On this day in 1986, Metallica's bass player Cliff Burton  was killed in a bus crash while touring with the band in Sweden.  He was 24.
On this day in 1988, after 72 hours of non-stop Christmas music, at 6 a.m. CISL shifted to "Vancouver's Oldies Station" playing rock n roll oldies from the years 1955-75. In November 2008 it extended the playlist to include pop standards & older hits under the branding 'All Time Favorites.' 

On this day in 1989, rocker Chuck Berry was sued by a former cook in his restaurant for allegedly putting a camera in the ladies' restroom.  A further 60 women joined in the class-action suit, which Berry ultimately settled for $1.3 million.
On this day in 1991, the "Carol Burnett Show," a revival of the original series that aired from 1967 to 1978, was broadcast for the last time (after only nine episodes) on CBS-TV.
On this day in 1992, Grammy-winning singer and pianist
Harry Connick Jr.


was arrested at New York's Kennedy Airport after guards discovered a 9mm pistol in his carry-on luggage. He spent a night in jail.
On this day in 1997, music industry veteran Ewart G. Abner died at Cedars Sinai Hospital in Los Angeles after a bout with respiratory illness. He was 74. Abner began his career in Chicago in 1948, pressing 78s. He founded Chance Records the following year. His diverse tour of the music industry at large brought him to Vee Jay Records, as well as Motown. He was instrumental in the careers of Marvin Gaye, Diana Ross & The Supremes, the Temptations and others.
On this day in 1999, Puff Daddy and his girlfriend Jennifer Lopez were arrested following violence at a New York dance club during which three people were shot and wounded. Charges against Lopez were dropped. Puff Daddy was acquitted of gun and bribery charges.

Also this day in 1999, actor Dick Peabody, best remembered for his role as Littlejohn on the TV series Combat, died of prostate cancer at age 74.
On this day in 2002, after a month of all Christmas music, Vancouver's CKKS signed off with Bob Hope's "Thanks for the Memories," then launched 96.9 JACK FM which "plays what it wants" with classic hits of the 70s to today.  First song played was AC/DC: "You Shook Me All Night Long."
On this day in 2004, Nashville guitarist Hank Garland, who played on Elvis Presley's recordings of Little Sister, I Need Your Love Tonight and A Big Hunk O' Love, as well as on the hits of Patsy Cline, Brenda Lee, Marty Robbins, the Everly Brothers, Boots Randolph, Roy Orbison and Conway Twitty, died of a staph infection at age 74.
Also in 2004, singer Mario was at No.1 on the Billboard singles chart with 'Let Me Love You.'

On this day in 2008, Taylor Swift started a seven-week run at No.1 on the Billboard album charts with 'Fearless'.
Also in 2008, thieves broke into a house belonging to Allman Brothers Band singer and keyboardist Gregg Allman at Richmond Hill, Georgia, and made off with a coin collection, knives, a gun, unreleased concert recordings and personal memorabilia. Within 48 hours a man and a woman were apprehended & confessed.
Still in 2008, singer/songwriter/guitarist Delaney Bramlett died at age 69 from complications after gall bladder surgery. He was a member of Delaney, Bonnie & Friends, and worked with George Harrison, The Everly Brothers, John Lennon, Janis Joplin, J.J. Cale, and Eric Clapton.
On this day in 2010, veteran CBC Vancouver radio & TV announcer Tom Robinson died at age 91. The first CBC news anchor when TV came to Vancouver, he is probably best remembered by recent generations as the host/voice of the November 11 ceremonies at Vancouver's Victory Square, from 1962-2002.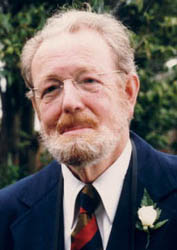 On this day in 2012, actor Harry Carey Jr. died at age 91.  Besides 90 roles on the big screen he appeared on the western TV series Gunsmoke 12 times and Have Gun Will Travel (13 episodes), as well as 10 roles on Walt Disney's Wonderful World of Color.
On this day in 2013, Paul McCartney nabbed the #1 spot on Billboard's final Hot Tours ranking of the year, racking up $40.6 million in ticket sales from the final six shows of his Out There! tour.
On this day in 2015, UK-born singer Stevie Wright, who fronted Australia's #1 rock & roll band of the 1960's the Easybeats and was widely regarded as Australia's first international pop star, died at age 68.
Today's birthdays: 
Actor John Amos (Men In Trees, The West Wing, Good Times) is 77.
NPR/ABC News correspondent Cokie Roberts is 73.
Singer Tracy Nelson is 72.
Guitarist Mick Jones of Foreigner is 72.
Ontario-born Detroit hockey broadcaster/former player Mickey Redmond is 69.
Singer Karla Bonoff is 65.
Actress Tovah Feldshuh (Law and Order) is 64.
Guitarist David Knopfler of Dire Straits is 64.
Alberta-born TV reporter Arthur Kent ("The Scud Stud") is 64.
Actor E. E. Bell (Married with Children, Bold & the Beautiful) is 61.
Actor Greg Lawson (Blackstone, Heartland, Klondike) is 59.
Actress Barbara Crampton (Bold & the Beautiful, Young & the Restless) is 58.
Vancouver-born actor Mark Humphrey (E.N.G., When Calls the Heart, Paradise Falls) is 56. 
Actor Harry Goaz (Twin Peaks) is 56.
Drummer Jeff Bryant (Ricochet) is 54.
Actor Ian Gomez (Cougar Town, Rita Rocks, The Drew Carey Show) is 52.
Actress Theresa Randle (State of Mind) is 52.
Actress Eva LaRue (CSI: Miami, All My Children, Santa Barbara) is 50.
Actor/wrestler Bill Goldberg (WCW Monday Nitro, WCW Thunder) is 50.
Actress/writer Sarah Vowell (NPR's This American Life) is 47.
Pro-wrestler/actress Chyna (Joan Marie Laurer) (WWF Raw) is 46.
NBC news reporter/"Today" co-star Savannah Guthrie is 45.
Actor Thomas Wilson Brown (Knots Landing) is 44.
Actor Alex Skuby (The Fosters, King of Queens) is 44.
Guitarist Matt Slocum (Sixpence None The Richer) is 44.
Actor Wilson Cruz (My So-Called Life, Party of Five) is 43.
Actor Masi Oka (Hawaii Five-0, Heroes) is 42.
Actor Aaron Stanford (Nikita) is 40.
Toronto-born actress Lisa Jakub (Dream House, Newton: A Tale of Two Isaacs) is 38.
Actress Elizabeth Rodriguez (Orange is the New Black, All My Children) is 36.
Actress Elizabeth De Razzo (Eastbound & Down) is 36.
Actor Jay Ellis (The Game) is 35.
Ontario-born actress Sitara Hewitt (Little Mosque on the Prairie) is 35.
Actress Emilie de Ravin (Once Upon a Time, Lost, Roswell) is 35.
Christian rock musician James Mead (Kutless) is 34.
Ontario-born actress Jessica Harmon (iZombie, Battlestar Gallactica: The Face of the Enemy, Choose Your Victim) is 31.
Singer Hayley Williams of Paramore is 28.
Actress Chloe Bridges (The Carrie Diaries, Freddie, Pretty Little Liars) is 25.
Actress Olivia Cooke (Bates Motel) is 23.
Chart Toppers – Dec. 27 
1944
White Christmas – Bing Crosby
Santa Claus is Coming to Town – Bing Crosby & The Andrews Sisters
Don't Fence Me In – Bing Crosby & The Andrews Sisters
I'm Wastin' My Tears on You – Tex Ritter
1953
Ebb Tide – The Frank Chacksfield Orchestra
White Christmas – Bing Crosby
Ricochet – Teresa Brewer
Let Me Be the One – Hank Locklin
1962
Telstar – The Tornados
Limbo Rock – Chubby Checker
Bobby's Girl – Marcie Blane
Don't Let Me Cross Over – Carl Butler & Pearl
1971
Brand New Key – Melanie
American Pie – Don McLean
An Old Fashioned Love Song – Three Dog Night
Kiss an Angel Good Mornin' – Charley Pride
1980
(Just Like) Starting Over – John Lennon
More Than I Could Say – Leo Sayer
Love on the Rocks – Neil Diamond
One in a Million – Johnny Lee
1989
Another Day in Paradise – Phil Collins
Don't Know Much – Linda Ronstadt (featuring Aaron Neville)
Rhythm Nation – Janet Jackson
A Woman in Love – Ronnie Milsap
1998
Lullaby – Shawn Mullins
Jumper – Third Eye Blind
Hands – Jewel
You're Easy on the Eyes – Terri Clark
2007
No One – Alicia Keys
Kiss Kiss – Chris Brown featuring T-Pain
Clumsy – Fergie
Our Song – Taylor Swift