Tough words from a broadcaster who was forced to flee Cuba with his family in the 1960s …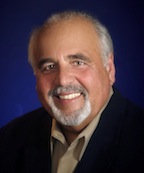 Those are the strong and understandably bitter words of FOX Sports West Spanish-language Major League Baseball broadcaster (and Cuban Sports Hall of Fame inductee) Amaury Pi-Gonzalez upon learning of the death of Cuban dictator Fidel Castro over the holiday weekend.
Pi-Gonzalez, whose parents sent him and his brother to the United States in the early 1960s — and later joined them in America to escape the Castro dictatorship — shared his thoughts with NTS MediaOnline Today saying, "The news was bittersweet to me. My family never envisioned living in the United States. My father was a very hard working plumber who built his own
 small to medium size company in Havana, just to have it taken away by Fidel Castro's communist dictatorship who forever changed our way of life. It makes me think of the many things Fidel Castro did to Cubans, like separating families, and killing and murdering many of the opposition. Fidel Castro did not have to come to the USA and ask for political asylum like my family. He is now burning in Hell — and that is a good thing."
Meanwhile, a flood of U.S. media headed to Cuba over the weekend upon news of the death of Castro, including ABC News Radio correspondent Jim Ryan (right) who was dispatched to Havana to report on the event for the network.