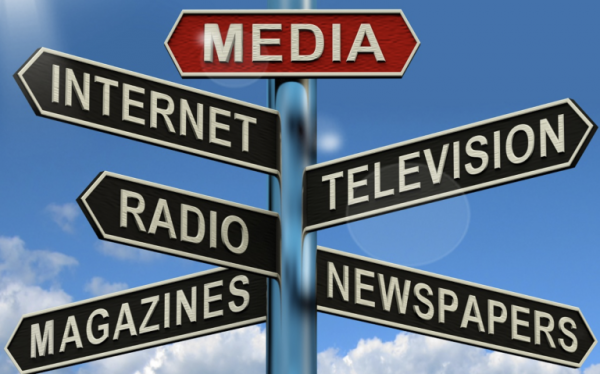 Ed note:
Here's a former CBC reporter's insight into how the mainstream media unwittingly helped Donald Trump get elected …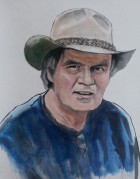 By Byron Christopher
PSR Contributor
Thursday November 17th, 2016
Six Percent Credibility??
That's right. Six percent. According to a survey by the American Press Institute, in cooperation with the Associated Press, a mere six percent of Americans trust the mainstream/corporate media.
Look at it this way: That's a stunning 94 percent rejection of the MSM. I'm tempted to say that some pedophiles might have more credibility.
That's the bad news. The good news is that — according to a Gallup poll — only two-thirds of Americans do not have a great deal of trust in mass media. By the way, those are all-time low numbers.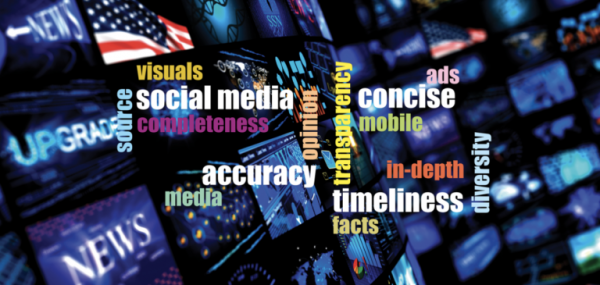 .
That Americans have little trust in the mainstream/corporate media became clear when Republican Donald Trump defeated Democrat Hillary Clinton for the presidency — a defeat many media outlets described as "surprising" and "unexpected."
For the liberals, I suppose it was.
It was only surprising and unexpected because many mainstream reporters, editors and publishers were living in a bubble. Had they been in the real world — and in touch with commonfolk Americans — they would've discovered that the flamboyant billionaire had more than a fighting chance of becoming their next leader.
It's clear that not everyone bought into the lie of what the pollsters were telling us. Remember the advance polls that gave Hillary Clinton a supposedly insurmountable lead … and the exit polls that showed her well ahead of Trump? Hmmm.
There's a report that Clinton campaign workers in New York were already sipping champagne before the first results came in. They had two reasons to celebrate early: opinion polls and the non-stop demonization of Donald Trump in the media.
You can bet a $6.95 latte that on election night there was an air of giddiness in many newsrooms across North America. It was supposed to be a slam dunk for Clinton. "Atta-girl, Hillary! … first U.S. female president!" But when the results started to appear on television, so did the long faces of the program hosts. "How could this have happened?" they asked. Others said, "We have to change the system … and Trump should be impeached!"
How about this question instead: "Isn't it time some journalists got out of the business?"
See above banner [Donald Trump's Republican bid pose …] Perhaps a better question would have been: should the mainstream and corporate media be taken seriously?
---
AMERICANS ARE FED UP
Americans who voted for Donald Trump were not only fed up with the news media but with the corruption and lies of the career politicians. The electorate wanted someone who wasn't a politician.
Enter Donald Trump.
From the time the businessman jumped into the race for the leadership of the Republican party, right up to election night, few gave him a chance.
Trump proved everyone wrong when he captured the Republican nomination. That should have been a lesson for the mainstream media, but apparently it wasn't. Trump then proved them wrong again by winning the Presidency.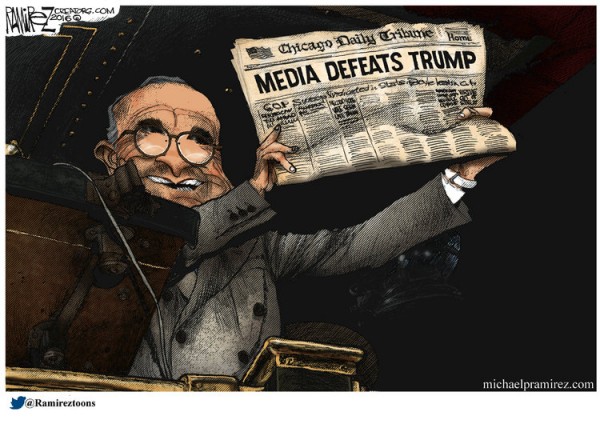 [Courtesy of Ramireztoons]
Fingers crossed that Donald Trump continues to prove 'em wrong — and that the man makes good on his promises to "make America great again."
Donald Trump feels that Hilliary Clinton should be behind bars for breaking the law. If she's guilty [as judged not by Trump but by the American judicial system], she should be jailed. Duh. And if she is guilty, it would do the country good to see her eat prison food. But if she's guilty and given a pardon, Americans are back to having zero confidence in government.
No one likes cheap talk.
---
WE'LL MISS YA
Let's hope reporters stop asking movie stars and other "celebrities" for advice and insight, unless it's about divorce or substance abuse. Just because someone has acted in a make-believe movie doesn't give them insight into how to run a country.
And for those famous stars who threatened to leave the United States if Donald Trump was elected … let's see if they'll now become famous for walking the talk. Like I say, no one likes cheap talk.
Here's a sampling of those who vowed to leave the United States if Trump became President. Thanks in large part to them, President-elect Trump became the subject of global mockery and scorn. Remember these celebrities: Neve Campbell, Bryan Cranston, Miley Cyrus, Lena Dunham, Chelsea Handler, Samuel L. Jackson, Keegan-Michael Key, Amy Schumer, Barbara Streisand, Cher, Ne Yo, Jon Stewart, Eddie Griffin, Ruth Bader Ginsburg, Whoopi Goldberg, Omari Hardwick, Raven-Symone, Spike Lee, Chloë Sevigny, George Lopez and Amber Rose.
Here's an assignment for the mainstream media: find out those who are leaving the U.S. — and those who are eating crow. The celebrities with real conviction will leave but the fakes will stay.
In any case, some powerful, eye-opening follow-up stories await the news media. There's enough material to keep the tabloids busy for the next few years.
My read on mainstream media coverage of the U.S. election was that it was biased against Trump. Dissappointing, but hardly surprising. Just an aside here, I am a national award-winning radio and newspaper reporter who spent most of his career in the taxpayer funded, so-called left-leaning, mainstream media. I'm not what one would call a right-winger.
I won't go on with a long list of examples of biased coverage, but this one was telling: towards the end of the election campaign, thousands of supporters showed up for a Trump rally in Florida … while Clinton's running mate, at a rally in the same state, had only 30 people or so — and that included reporters. That was a news story. The alarm bells should have gone off but the mainstream media kept all that quiet because it was bad news for the candidate who had aspirations of becoming the first female president of the United States.
The coverage became so one-sided that Trump often made references to it during his election speeches. The upstart Trump had nailed it. If it wasn't for social media and for people who didn't trust the mainstream media, Trump's point of view might never have been heard.
---
TRUMP QUOTES
Did Trump ever say he was against immigration? … or did he say he was against ILLEGAL immigration? There's a big difference. As for the screening of Muslim immigrants into the United States, why wouldn't that happen after the violence-prone, failed assimilation of Muslim immigrants in France, Sweden, Netherlands, etc where Sharia law now holds court in parts of the land?
The body count is climbing and why shouldn't Americans be concerned?
Sharia law is a throw-back to the Middle Ages — just as, let's be fair here, are passages from the Old Testament. One would have to be smoking a lot of pot to think God would give a thumbs-up to sadistic, barbaric acts.
When Trump talked about law and order he was called a racist. Those who supported him were also labelled racists.
I found it odd that if I posted pro-Hillary information on Facebook, there was no objection. But if I posted stuff that was pro-Trump, I was criticized. It's strange that in a democracy, civil people suddenly became narrow-minded and abusive with comments like "give your head a shake" … all because someone had a different point of view.
Then there's the porn star who said Donald Trump offered her $10,000 to have sex with him. The porn star said she was offended. Trump said it never happened. But get this: a woman who makes her living screwing on camera is offended with an offer of sex? Give me a break.
---
'A BILLIONAIRE ROBIN HOOD'
"Underestimate him at your peril," warned Piers Morgan, the British TV show host, on June 17, 2015.
In a recent opinion piece for Mail Online, Morgan wrote about his reflections of more than a year ago: "[Trump] has a big popular appeal away from the snobby halls of Washington and New York's media elite. Regular Americans love the guy; he's a fierce patriot, gutsy, and bursting with 'can-do' confidence. He doesn't pretend to be something he isn't. He's big, bold, bombastic, loud, dynamic, compelling and a polarizing character who craves and commands attention … and who will electrify the tediously long U.S. election process with the same fearless aggression he goes after those who cross him in business or on Twitter."
Morgan put it right out there: "[Trump] challenged all political convention and every single facet of the establishment. He took on his 17 Republican rivals, the Democrats, the print and TV media, Washington and Wall Street elites, and sneering foreign leaders."
[I might add that Donald Trump also had to defeat the 'Never Trump Movement' within his own party.]
Back to Morgan: "[Trump was] astonishingly effective in rallying support from the tens of millions of working-class Americans struggling to make ends meet, many of whom can't even afford a train ticket to taste the rich and privileged air on the East and West coasts."
Trump was their billionaire Robin Hood. — Piers Morgan
"The key issues in this campaign," Morgan writes, "were not climate change, legalising marijuana or gay marriage. They were the economy, jobs, immigration, and terrorism."
"[Trump] also positioned himself against the corrupt, self-interested, lobby group-infested political system that these same Americans feel strongly has enriched itself at their expense."
"Hillary Clinton," according to Morgan, "perfectly personified that system; a career politician who has repeatedly fleeced her positions of power to make millions of dollars for herself and her husband, and who carried with her a permanent smug sense of entitlement to be America's first female president. Hillary herself dripped with haught, superior arrogance, referring to Trump's supporters as a 'basket of deplorables.'
"In the most obscene illustration of revoltingly elitist back-slapping, Madonna even publicly promised to give oral sex to everyone who voted for Hillary."
---
POLITICAL CORRECTNESS GONE MAD
Political correctness has gotten out of hand, but that also helped Donald Trump. I believe voters saw through the charade and said 'screw you' to not only political correctness, but career politicians, investment bankers, the elite, and the mainstream media.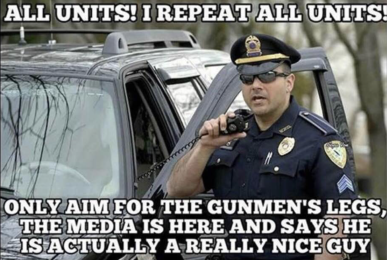 .
I hope to God that President Trump never describes a convicted criminal as the loving son he wished he had after the punk is sent to a Better Place by police gunfire, and his buddies take the opportunity to riot and loot with impunity to "protest" the hood's death. Rioting protestors my ass. These are law-breaking thieves and goons.
Many a $60.00 pair of running shoes from a looted shop went for $60.00 off. Expensive work boots were left behind.
In three decades of reporting I've found that the "liberal" media, more than any, tends to want to tell people what's best for them — especially when it comes to political correctness.
A BLOW FOR THE ELITES 
It didn't bother me one bit that Donald Trump stuck it to the ruling elite, the same outfit that controls mainstream and corporate media in the U.S. Good for him. We're living in La-La Land if we think that those who control the purse strings of media outlets — whether it be private or public media — have no influence in what's being put out there.
Same goes for government-funded radio and television stations. Do people really think any government is going to pour billions of dollars into a news organization just to "unite the people?" Think: protect the Status Quo.
More than 90 percent of mainstream media in the United States is owned by a handful of companies. There's even more sleaze in Canada. Here, some big media companies are run by families where to be in the top managerial positions, one must pass a unique test — a DNA test. "Thanks for the job, daddy." "That's fine, son. I knew you had it in you."
These media companies have a lot of money and a lot of power. That means influence. The issue isn't ownership nor money, it's control of the message.
The job of the media is to report the news, not manufacture it. Put another way, it's not the job of the media to slant news to influence public opinion. But it happens, folks, and it probably happens more than we realize. Both left-leaning and right-leaning news organizations are guilty of this. Let's keep in mind that it's the job of governments and advertising agencies, not newsrooms, to influence public opinion.
FOX News — considered by some to be "very right wing" — came out of the election looking better than their opponents because they did a better job of reading the pulse of Americans. I'm sure that will be reflected in the TV ratings.
The Los Angeles Times also did a remarkable job of calling the election results. The same can't be said for other big news organizations.
The publisher of The New York Times issued a public apology for his paper's supposed biased coverage, pleading with readers not to cancel their subscriptions. Actually, that's exactly what readers should do — kick them to the curb. Money talks. Give 'em a strong, clear message: We don't trust you, and we don't want you around unless your coverage is balanced, fair, accurate and complete.
---
IN CONCLUSION …
As for those violent protests throughout the United States following Trump's win … question: did Republican supporters go nuts and behave like that when Barack Obama of the Democrats was elected president? Don't think they did. If I recall, the Republicans behaved with class.
Another question: are these violent demonstrations purely spontaneous … or is someone FUNDING them?  Could it be that powerful economic elites who supported Hilliary Clinton are paying people to protest and providing them with placards?
It wouldn't be hard for reporters to ask rioters if they're part of the 50 percent who voted. The mainstream media should be asking the tough questions and not only reporting on who's behind the demos, but leading with the story. Meanwhile, the social media is having a field day with this one.
If Washington is serious about fighting terrrorism, here's a suggestion: Investigate those 'uncontrolled disturbances' and if there's evidence of anyone having incited a riot, lay charges. And if there's enough evidence, convict and send the sleazebags off to prison.
Same for the crooked investment bankers on Wall Street — the 'too big to jail' people. Let's hope the new presidency in the U.S. does what Iceland did to its rogue bankers: take away their million-dollar homes, suits and cocktail parties and give them prison uniforms, handcuffs and behind-glass visits with relatives.
"The more the privileged elite sucked up to Clinton, notes Piers Morgan, the more determined it made Mr. and Mrs. Ordinary American to trigger Millennial Armageddon."
He's right. Monica Lewinsky wasn't the only one dropping to her knees. She had plenty of company.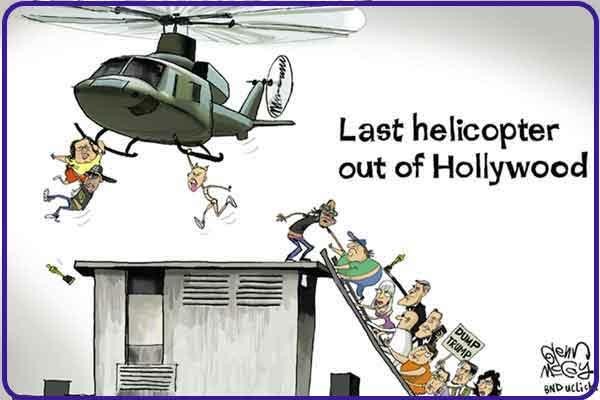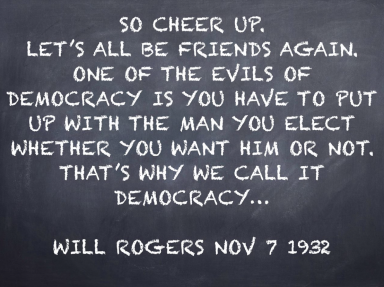 Original Story HERE
Who is Byron Christopher?  Click HERE