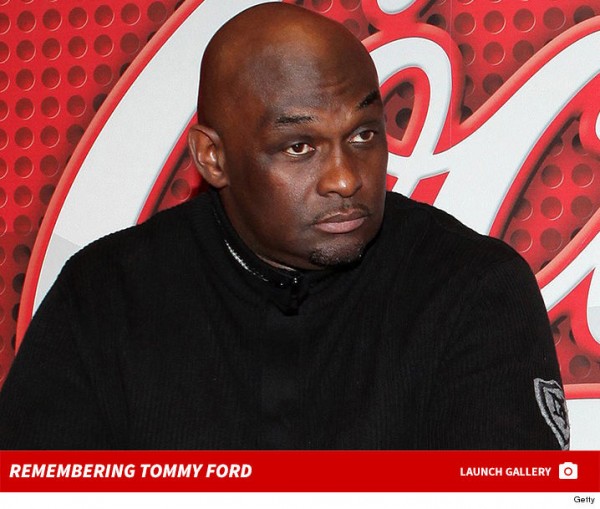 Tommy Ford — who played Tommy on the '90s hit show "Martin" — has died … TMZ has learned.

Tommy passed away Wednesday in an Atlanta hospital surrounded by family and friends.
As we reported, Ford had been on life support after an aneurysm ruptured in his abdomen. He was initially hospitalized Sunday, and his health had declined since. Family made the decision to turn off support this afternoon.
Ford was best known for his role as Thomas "Tommy" Strawn on the Fox sitcom, which aired from 1992 to 1997. After Martin ended, Ford played Lieutenant Malcom Baker on the Fox drama New York Undercover during the series' fourth and final season in 1998. He then went on to play Mel Parker on The Parkers from 1999 to 2001.
READ MUCH MORE ENTERTAINMENT NEWS  HERE  AT THE TMZ.com WEBSITE