ON THIS DAY in 1901,
radio actor/writer/director Ed Gardner was born in Astoria, New York.  He began his career in advertising, but found fame on radio with the comedic weekly half-hour Duffy's Tavern, portraying the wisecracking, malaprop-prone barkeep/manager Archie. The successful radio program, his creation, aired on CBS from 1941 to 1942, on the NBC Blue Network from 1942 to 1944 and NBC from 1944 to 1952. His liver gave out Aug. 17 1963 and he died at age 62.
In 1915, actress Ruth Warrick was born in Saint Joseph Missouri.


A radio singer at the start of her career, her big acting break came when Orson Welles cast her to play his first wife in his great debut film Citizen Kane. In the 1950's she moved into daytime TV drama, first in The Guiding Light, then As the World Turns and Peyton Place, before finding her memorable longrunning role as Phoebe Tyler in All My Children in 1970.  She died 35 years later, Jan. 15 2005 at age 89.  Ironically her character did not die until several months later (offscreen), and 'Phoebe's' funeral aired on the show May 12th.
In 1925, actress Cara Williams was born Bernice Kamiat in Brooklyn.  She co-starred with Harry Morgan in the early 60's sitcom Pete & Gladys, a spinoff from December Bride.  When that ended she headlined the shortlived Cara Williams Show, as CBS groomed her to be a second Lucille Ball.  A network power struggle left her on the outside, although she did have a steady role in the first season of Rhoda (1974).   After that her career went steadily downhill.   She is still with us today at age 91.
In 1932, the second daytime serial on network radio made its debut on the NBC Blue network, Vic and Sade.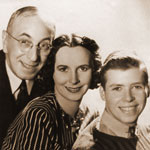 Radio's first daytime drama was Clara Lu and Em, which premiered on NBC in 1931.  Unlike any other soap, Vic & Sade was a slight concoction with very humurous overtones written by Paul Rhymer.  A natural predecessor of Seinfeld, this was the original show about nothing much.  Pictured are Vic, Sade & adopted son Rush. (Art Van Harvey, Bernadette Flynn, and Billy Idelson.)
In 1936, the development of early TV continued with a 'high definition' broadcast from New York's Empire State Building utilizing an 'amazing' 343 lines of picture definition.
In 1947, radio's "show with a heart" made its debut. "Strike It Rich" became a weekly Sunday night favorite on CBS radio. Todd Russell was the original host.Warren Hull took over in 1949, and the fiollowing year "Rich" became a five-a-week daytime feature on NBC, first on radio alone and a year later on TV as well. The radio version ran until 1957, the TV show lasted a year longer.

In 1951, Bill Stern did his last 15-minute program of sports features for NBC radio. Stern had been with NBC for 14 years. He later moved to ABC and Mutual to finish out a colorful sportscasting career.
Also in 1951, the radio version of "The Life of Riley," starring William Bendix, ended its 7-year run on NBC Radio. A TV version of the sitcom began on the Dumont Network in 1949 with Jackie Gleason as Chester A. Riley, but was cancelled after one season. Bendix eventually took the role to NBC TV for a five-year run beginning in 1953.
In 1955, Bill Haley and His Comets reached the top of the pop music charts with Rock Around the Clock. The smash hit stayed #1 for eight straight weeks. The song was featured in the film Blackboard Jungle. Most consider the hit song the first rock 'n' roll single.
In 1956, Johnnie Ray recorded his future smash hit "Just Walkin' In The Rain."

In 1957, Buddy Holly was in Clovis New Mexico to record what would soon become his smash hit "Peggy Sue."  Also produced during the three-day session were "Oh Boy," "I'm Gonna Love You Too" and "Listen to Me."
In 1960, Coral Records released the Buddy Holly single "True Love Ways," almost 17 months after his death in a plane crash.
In 1963, RCA Victor released Elvis Presley's "(You're The) Devil In Disguise."
In 1963, Del Shannon's version of "From Me To You" entered the Billboard Top 100, becoming the first of scores of Lennon-McCartney songs to do so.
In 1964, the first commercial radio station in the UK, Radio Manx based on The Isle of Man started broadcasting, about 10 years before any private station was licensed in the rest of the country.  The Isle of Man has its own government.

In 1966, Neil Diamond made his TV debut on ABC's "American Bandstand," performing his first Top Ten hit "Cherry, Cherry."
In 1967, actress Jayne Mansfield, 34, and two male companions died when their car struck a trailer truck east of New Orleans. The blonde bombshell (and her statuesque shape) had an immediate impact on TV & movies when she burst on the Hollywood scene 12 years earlier.  Her daughter, Mariska Hargitay, and two other children survived the crash; Mariska went on to co-star in NBC-TV's Law & Order: SVU.
Also in 1967, Keith Richards was found guilty of allowing his property to be used for the smoking of marijuana and was sentenced to one year in jail and was fined.Mick Jagger was found guilty of illegal possession of pep pills and was sentenced to three months in jail. But a public outcry resulted in Jagger's penalty being reduced to probation.

In 1968, "Tip-Toe Thru' The Tulips With Me" by Tiny Tim peaked at #17.
In 1969, soul singer, songwriter and Motown producer Shorty Long drowned when his boat capsized off Sandwich Island in Ontario. He was just 29 years old.
Also in 1969, the Jimi Hendrix Experience played what would be their last concert as a group, on this, the closing day of the Denver Pop Festival. The show was marred by police firing tear gas into the audience as the Experience played "Voodoo Chile (Slight Return)."
In 1970, NBC-TV presented an evening of exciting and entertaining TV with the award-winning Liza Minnelli Special, which also featured songwriters Anthony Newley, Jimmy Webb, and Randy Newman.
In 1974, Canadian singer-songwriter Gordon Lightfoot scored his only Billboard No.1 single with 'Sundown'.
In 1977, during a North American tour Fleetwood Mac appeared at New York's Madison Square Garden, the day after a Syracuse concert had been cancelled because of singer Stevie Nicks' vocal problems.  Critics said she didn't sound very good this evening.

In 1978, actor Bob Crane, who played Colonel Robert Hogan in the TV show"Hogan's Heroes", was found bludgeoned to death in Scottsdale, AZ. He was 49 years old. Prime suspect John Henry Carpenter was tried — and acquitted — in 1990.
Also in 1978, singer Peter Frampton suffered a broken arm and cracked ribs in a near-fatal auto wreck in the Bahamas, which lead to a year of virtual inactivity.
Still in 1978, the CRTC gave approval to Kamloops radio station CHNL AM610 to increase daytime power from 10,000 to 25,000 watts.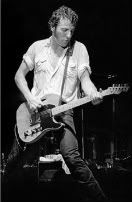 In 1984, singer Bruce Springsteen kicked off his first U.S. tour in three years, before 17,700 fans at the Civic Center in St. Paul, MN. Music critics called the Boss "…the most exciting performer in rock."
In 1986, the No. 1 Billboard Pop Hit was "There'll Be Sad Songs (to Make You Cry)," by Billy Ocean.
In 1988, Nirvana, Mudhoney and Tad all appeared at the Moore Theatre in Seattle.

In 1989, actress Susan Lucci of All My Children did NOT win a daytime emmy for the 10th straight year.
In 1991, Skid Row's "Slave to the Grind" debuted at No. 1 on Billboard's pop album chart.
In 1993, Aerosmith released their single "Cryin'."
In 1994, Barbra Streisand established a record for the largest-grossing concert stand. A series of seven shows at Madison Square Garden in New York brought in $16 million.
Also in 1994, the CRTC gave approval for Rogers to sell CFGP-AM Grande Prairie to CKER Edmonton, owned by O.K. Radio.
In 1995, actress Lana Turner, MGM's "Sweater Girl", lost her battle with throat cancer in Century City, California, at age 74.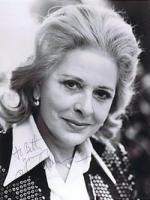 In 1996, Pamela Mason, actress and widow of English actor James Mason, and an early hit on TV's talk show circuit, succumbed to heart failure at age 80.
Also in 1996, a really big shew went on at London's Hyde Park. Eric Clapton, Bob Dylan, Alanis Morrissette, Ron Woods and The Who performed at the charity event for Prince Charles' Prince's Trust charity. 150,000 people showed up and paid more than a million bucks for the good cause.
Still in 1996, it was reported that US record company bosses were consideringrandom drug tests for pop stars similar to those carried out on athletes, to try and reduce the drug death toll in the industry.
In 1998, German pianist Horst Jankowski died of lung cancer at age 62.  He had the 1965 US No.12 hit single 'A Walk In The Black Forest'.
Also in 1998, George Harrison announced he was undergoing treatment for cancer caused by smoking. The ex-Beatle said he'd been given a clean bill of health and wryly added "I'm not going to die on you folks just yet." Cancer eventually did claim Harrison three years later.
In 1999, Michael Jackson suffered severe bruising after falling more than 50 feet when a bridge collapsed during a concert at Munich's Olympic stadium. Jacko was singing 'Earth Song' at the time of the accident.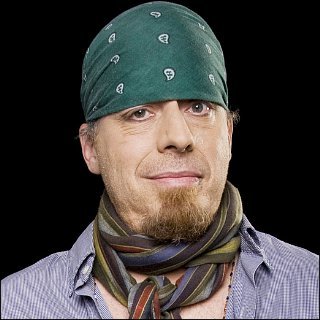 Also in 1999, singer & TV actor Leif Garrett was arrested during a sting operation at an apartment in Los Angeles. He plead guilty to drug possession on August 14, 1999.
In 2000, eight fans were trampled to death during Pearl Jam's performance at The Roskilde festival near Copenhagen. Officials said the victims had all slipped or fallen in the treacherous mud in front of the stage.
Also in 2000, Eminem's mother went to court claiming defamation of character in a $10 million civil suit, after taking exception to the line "My mother smokes more dope than I do" from her son's single 'My Name Is'.
In 2002, singer Rosemary Clooney died in her Beverly Hills mansion due to complications from lung cancer. She was 74 years old. Clooney became one of Hollywood's biggest pop icons of the 1950s. Her hits include Come On-A My House, Botch-A-Me, Hey There, This Old House, Half as Much and Mambo Italiano.

In 2003, Academy Award-winning actress Katharine Hepburn died. She was 96 years old. Hepburn won four Oscars for her stellar bigscreen work, and made eight TV movies toward the end of her career.
Also in 2003, Monica was at No.1 on the Billboard pop album chart with 'After The Storm.'
In 2004, Courtney Love was reprimanded by Los Angeles Judge Melissa Jackson for turning up five hours late to a hearing. Love pleaded guilty to a single charge of disorderly conduct and was given a discharge, on condition she paid the victim's medical bills, joined a drug programme and stayed out of trouble.
In 2005, Newcap Alberta set up studios and administration offices in the West Edmonton Mall for its local radio stations CKRA-FM and CIRK-FM, Camrose's CFCW-AM and the Cat Country network.
In 2007, ABC TV movie critic Joel Siegel succumbed to colon cancer at age 63. He had been a regular on "Good Morning America" for more than 25 years.

Also in 2007, Canada Post issued limited edition stamps honoring home-grown singing stars Anne Murray, Paul Anka, Joni Mitchell and Gordon Lightfoot.
In 2008, Gibsons BC-born actor Don S. Davis suffered a fatal heart attack at age 65.  He is probably best remembered for playing military officers on the TV series Stargate SG-1 and Twin Peaks.
In 2009, "It's A Business Doing Pleasure With You," a song co-written by Nickelback's Chad Kroeger and recorded by country's Tim McGraw, was released.
In 2010, TV superstar Oprah Winfrey topped the Forbes Magazine list of the entertainment world's biggest earners with $315 million for the year. Beyonce was #2 with $87 million, followed by Canadian director James Cameron and then-newcomer Lady Gaga.
In 2012, one day after Ann Curry was forced out as co-host of NBC-TV's Today Show, 40-year old legal correspondent Savannah Guthrie, host of her own MSNBC hour, was named to replace her.
In 2013, retired Victoria talk show host Joe Easingwood (above) succumbed to brain cancer at the age of 75.  His 55-year career in Victoria broadcasting first at CJVI AM 900, followed by 29 years as a talk host at C-FAX 1070, will probably never be duplicated.
Also in 2013, Paul Smith, for 70 years a jazz pianist, arranger-composer and music director for stars such as Sammy Davis Jr., Anita O'Day, Mel Torme, Ella Fitzgerald, Doris Day, the Andrews Sisters, Sarah Vaughan and Rosemary Clooney, died at age 91.  In the early '80's he had been musical director for NBC-TV's "Steve Allen Comedy Hour."
In 2015, Calgary's AM700 CJLI 'The Light' began programming Christian Talk as the new 50,000 watt AM station signed on.
Also in 2015, Von "Bob" Whitlock, the legendary West Coast jazz bassist and the last surviving original member of the Gerry Mulligan Quartet, who joined the influential piano-less group in the summer of 1952, died of a stroke at age 84.
Today's Birthdays:
Actress Cara Williams (Pete & Gladys, Cara Williams Show, Rhoda) is 91. (see 1925 above).
Actor/producer Robert Evans (Kid Notorious) is 86.
BC's retired television anchor Tony Parsons (Global, BCTV, CHEK, CBC) is 76.
Actor Gary Busey (Into the West, A Dangerous Life) is 72.
Comedian Richard Lewis (Curb Your Enthusiasm) is 69.
Drummer Ian Paice of Deep Purple is 68.
Actor-turned-Congressman-turned-radio host Fred Grandy (The Love Boat) is 68.
Football Hall of Famer/TV analyst Dan Dierdorf is 67.
Singer Don Dokken of Dokken is 63.
Singer Colin Hay of Men At Work is 63.
Actress Maria Conchita Alonso (Saints and Sinners) is 59.
Actress Sharon Lawrence (NYPD Blue, Ladies Man) is 55.
Actress Kimberlin Brown (The Bold & the Beautiful, The Young & the Restless, General Hospital) is 55.
Actress Amanda Donohoe (LA Law) is 54.
Actress/cartoon voice actor Kathleen Wilhoite (Gilmore Girls, ER, Pepper Ann) is 52.
Actress Wendy Kilbourne (Midnight Caller, North & South) is 52.
Singer Stedman Pearson of Five Star is 52.
Writer/producer Matthew Weiner (Mad Men, The Sopranos) is 51.
Actress Melora Hardin (The Office) is 49.
Actress Judith Hoag (Nashville, Big Love, Wolf) is 48.
Winnipeg-born actor Aleks Paunovic (Arctic Air, Far From Home, Riverworld) is 47.
Actor Ilan Mitchell-Smith (Supergirl) is 47.
Toronto-born guitarist/singer Pavlo Simtikidis is 47.
Actress Christina Chang (Nashville, CSI: Miami, 24) is 45.
Rapper DJ Shadow is 45.
Actor Sam Ball (The Event, One Life to Live) is 43.
Singer/actor Bret McKenzie (Flight of the Conchords) is 40.
Actor Will Kemp (Girlfriends' Guide to Divorce) is 39.
Actress Zuleikha Robinson (Homeland, Lost) is 39.
Guitarist Todd Sansom of Marshall Dyllon is 38.
Singer Nicole Scherzinger of Pussycat Dolls (and TV's "X-Factor") is 38.
Actress Clementine Ford (The Young & the Restless, The L-Word) is 37.
Actress Stephanie Lemelin (Young Justice, The Whole Truth) is 37.
Opera singer Katherine Jenkins is 36.
Actor/voicist Matthew Mercer (Critical Role, Tenkai Knights, Knights in Hyrule, Kill La Kill, Digimon Fusion) is 34.
Actress Lily Rabe (American Horror Story) is 34.
Comedian Colin Jost (Saturday Night Live) is 34.
Actor Christopher Egan (Kings) is 32.
Actress Addison Timlin (Zero Hour, Californication) is 25.
Actor Lorenzo James Henrie (Fear the Walking Dead) is 23.
Chart Toppers – June 29
1952
Kiss of Fire – Georgia Gibbs
I'm Yours – Don Cornell
Be Anything – Eddy Howard
The Wild Side of Life – Hank Thompson
1961
Quarter to Three – U.S. Bonds
Raindrops – Dee Clark
Tossin' and Turnin' – Bobby Lewis
Hello Walls – Faron Young
1970
The Love You Save – The Jackson 5
Mama Told Me (Not to Come) – Three Dog Night
Ball of Confusion – The Temptations
Hello Darlin' – Conway Twitty
1979
Hot Stuff – Donna Summer
Ring My Bell – Anita Ward
Bad Girls – Donna Summer
Nobody Likes Sad Songs – Ronnie Milsap
1988
Foolish Beat – Debbie Gibson
Dirty Diana – Michael Jackson
Make It Real – The Jets
He's Back and I'm Blue – The Desert Rose Band
1997
I'll Be Missing You – Puff Daddy & Faith Evans
MMMBop – Hanson
Bitch – Meredith Brooks
It's Your Love – Tim McGraw & Faith Hill
2006
Hips Don't Lie – Shakira featuring Wyclef Jean
Where'd You Go – Fort Minor
Promiscuous – Nelly Furtado featuring Timbaland
Summertime – Kenny Chesney