Thanks to today's Broadcast Dialogue for alerting us to the fact that Gord Steinke and Murray Wood have been named this year's Prairie recipients of the RTNDA's Lifetime Achievement Awards.

Gord Steinke, Global News Edmonton, the anchor of the 5 p.m. and 6 p.m. weekday newscasts, began at CBC Regina in 1985 while attending the University of Regina. In 1989, Steinke was recruited by KSTP Minneapolis to become one of the first anchors at an all-news cable channel that was just being launched. Three years later, anxious to get back home, he signed on at CITV, now Global Edmonton.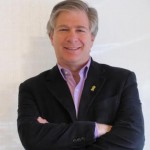 Murray Wood, Rawlco Radio Regina, had his broadcast career begin at CJNB North Battleford when he was 17. Two years later, he was the news director. Then it was the gypsy life for a while as he honed his craft at such stops as CFR Calgary and in a public affairs host/producer role in Ottawa. Murray became the ND at CJME Regina in 1992 and led the way when the format changed to NewsTalk in 1998. In 2009, he became ND at both CJME and sister Rawlco station, CKOM Saskatoon.
The RTNDA Lifetime Achievement Award recognizes individuals who have distinguished themselves through outstanding service and continued excellence during the course of their career in broadcast journalism…