Published March 23, 2016
by FoxNews.com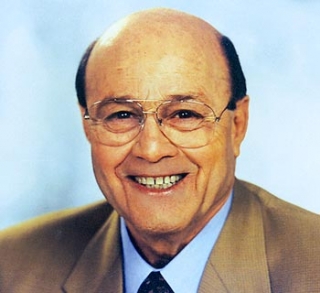 .
Joe Garagiola, a Major League Baseball legend who successfully moved from the field to the broadcast booth, has died at the age of 90, the Arizona Diamondbacks announced Wednesday. The cause of his death was unclear
Garagiola entertained audiences for 58 years with a sharp sense of humor and a seemingly endless trove of stories. Popular with those who followed sports and those who didn't, his personality transcended games and landed him a pair of stints on the "Today" show, a slot as a guest host in Carson's seat on "The Tonight Show," spots as a game show host and almost a decade on Westminster dog show telecasts.
His longtime friend, Yogi Berra, died last year.
A 20-year-old rookie with the World Series champion St. Louis Cardinals in 1946 — he had more hits and RBIs in the seven-game matchup against Boston than Ted Williams — Garagiola spent nine seasons in the majors as a catcher. He was a career .257 hitter, then really became a star once he stopped playing.
Garagiola's first broadcast job was alongside the famed Harry Caray with the Cardinals. He later with Curt Gowdy and Vin Scully on NBC broadcasts, mixing in keen insights gleaned from his playing days along with funny stories he picked up along the way.
In 1991, he won the Ford C. Frick Award for baseball broadcasting excellence that earned him a permanent place in the Hall of Fame. He served as a part-time commentator for the Diamondbacks after his son, Joe Jr., was hired as the team's general manager.
During a retirement ceremony in 2013, Garagiola offered a sample of the tales that made him a part of the game's soundtrack for so long.
Garagiola recalled a pitcher "who will remain nameless" who threw only a fastball. But when Garagiola put down the sign for the fastball, the pitcher kept shaking it off. Finally, an exasperated Garagiola went out to the mound.
"I go out there and said, 'What do you want to throw?'" Garagiola recalled. "He said a slider. I said, 'You don't throw a slider.' He said, 'That's why I'll get him out, he won't be lookin' for it.'"
READ MORE  HERE  AT FoxNews.com