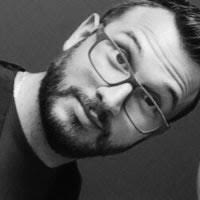 By Paul Kaye
PSR Contributor
Tuesday February the 9th, 2016
Improv-eing multi-player shows!
.
Being on a multi-player show is tough. It's especially difficult when you're just starting out. The pressure you feel to perform at a consistently high level is immense. You're often paired up with someone you barely know – sometimes a team of complete strangers! You're asked to share interesting & personal stories and observations from your life while making it feel conversational and natural. Oh, and everyone is expecting that you engage the attention of the audience; hopefully make them laugh, or at least smile. It's exhausting just thinking about the challenges multi-player shows face.
How do you prepare teams for this? And how should PD's or Producers prepare themselves to guide the team through this? Try looking outside of radio.
Recently I took a refresher class in Improv and was reminded of how applicable it is for multi-player shows. Even the definition of Improvisation – "acting, reacting & creating in the moment" – sounds like an apt description of what most successful multi-player shows are trying to do.
Help your team create more engaging and interesting content by teaching them the principles of Improv. Taking an Improv class could be one of the most beneficial and useful experiences in the development of your team;
it pushes everyone out of our comfort zones (and this is where we learn)
it is a positive team building experience (it builds trust)
& it will arm you and your team with practical techniques to build better breaks
Here are some of the things I took away from my Improv class…
Energy. You don't go on stage if you don't have energy. You must be ready to go for it. Everything is more entertaining if the performers are trying their hardest. Then audiences can sense the level of commitment from the performer.
Attention. The story is not written, if you don't listen and watch you will soon miss something. Never let your mind drift ahead to what you may say or do next. The story can change in a second and you'll get caught out.
Silence. To listen you have to make silences. Don't be scared of silences.
So far, that sounds like good advice for multi-player shows right? Improvisation – and the building of a scene or story – is based around some basic principles:
Acceptance. You have to accept what the other performers offer up during the scene. Once the audience have heard it you have no choice but to integrate it into the scene. You say "Yes" to everything that is offered as accepting the ideas of others allows creation to take place, by furthering the narrative. The principle is called "Yes and…"
If you deny what another player has offered, you immediately stop progression. Answering another player's suggestion with a "no" or a denial is forbidden.  There's nowhere to go once that happens.  You've got to support the person you're performing with.  "But" is the same as a "no" so if you say "yes, but…" you are also blocking.
Spontaneity. Use the first idea. Don't stress about finding the 'best' idea. All ideas are created equal until they are explored.
Share responsibility for creation. Listen to what your partners are offering. You're in this together, and it is through collaboration that you will build the story.
Who, What, Where. It's always important to lay strong foundations to a good story. Early on in the scene you must make sure the audience understands who the story is about, what it is about and where it is happening. This helps the audience build the picture in their mind.
.
Eye Contact: Eye Contact is essential when performing. All of the team should be able to see each other and look at each other in the eye when talking to them. Helps control who is talking to who. Who you are looking at is who the story is directed at.
Act It Out: The performance is much stronger when not just spoken but acted out by the storytellers. Don't over-look the power of using your body to help 'act out' the story – your vocal performance will be better and the team will enjoy the moment you're all sharing more.
Open vs Close Questions: The role of the reactor is to help the storyteller not to steal the story and be funny. Help them by asking open questions to advance their story.
Don't Chase The Funny. Listening to someone trying to be funny is never enjoyable. It's cringe worthy. Trying to be funny and get the punchline is not often helpful. Competitiveness kills storytelling. Avoid trying to deliver punchlines at the expense of moving the narrative forward. Interesting always beats funny.
Trust: Trust is important to successful team performance. You must all trust each other to support you when performing. The goal is not to block or try to be funny but to support the central theme.
You can use these techniques to Improve your show today but, you will have more success if you make the commitment to understand these approaches at a deeper level. Go on take some Improv classes, your show will be able to create more compelling and interesting content because of it.
About Paul Kaye
Born in England, Paul got his first PD role in the early 2000s, making him the youngest programmer in the UK at the time. After nearly a decade programming in the UK Paul moved to Canada in 2012 to work for Newcap. Paul spends his days looking after stations in the CHR, Hot-AC and Classic Hits formats and also holds the role of National Talent Development Director for the company. A role that sees him working with morning shows, on air talent, and programmers across the country to improve performance. Paul lives in Vancouver and can be reached at [email protected]
Paul Kaye | National Director – Talent Development | Newcap Radio
Other Puget Sound Radio articles by Paul Kaye HERE
Paul's LinkedIn