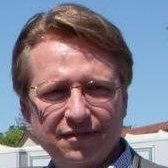 December 1, 2015
On the heels of yesterday's announcement that Lee Hammer has been promoted to Operations Manager for Cumulus Media/San Francisco's News/Talk and Sports stations (KGO, KSFO, KNBR andKTCT) comes news that Mike Anthony has been named Program Director for KGO and KSFO, reporting to Hammer.
Most recently General Manager at KLIV/San Jose, Anthony previously served as SVP/Programming, for Mapleton Communications and was based in Monterey, CA, where he was also Market Manager.
He's also owner of ResearchWorks, a Palo Alto-based media research company that Anthony has operated for nearly 24 years. "The legacy of these two remarkable stations is well documented and when the opportunity to join the Cumulus team at KGO and KSFO was presented to me, I embraced it wholeheartedly," said Mike about his new job.
"Every day these stations make a difference in the lives of Bay Area residents. This is what a great radio station does, and I'm proud to be a part of continuing that legacy.
I want to thank Dave Milner, Justin Wittmayer, Mike McVay and Lee Hammer for the opportunity to build on all that is great about KGO and KSFO and to add new chapters of doing work that really matters in our community."