ON THIS DAY in 1904
prolific character actor Donald Woods was born in Brandon Manitoba.  He began his film career at the start of the sound era (1928 ) and started guest starring on TV in 1950 for the next 23 years (150 shows.)   Along the way he was host of three series, Afternoon Film Festival, Hotel Cosmopolitan & The Orchid Award.  He also had the lead in the early series Owen Kennedy, Criminologist.  Woods died March 5 1998 at age 93.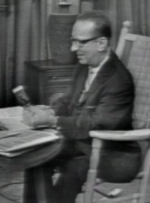 On this day in 1908, gossip columnist/broadcaster Hy Gardner was born in New York City.  Perhaps envious of Ed Sullivan's success, Gardner fancied a broadcast career for which he was not well suited.  His established newspaper reputation got him numerous series on radio & TV, but none lasted very long. He was an early regular panelist on To Tell the Truth.  He died June 17, 1989 at age 80.
On this day in 1914, arranger & bandleader Eddie Sauter was born in Brooklyn.  His early arranging success was with Red Norvo, Benny Goodman & Artie Shaw.  In the 1950's he was co-leader of the innovative Sauter-Finnegan Orchestra.  He died April 21, 1981 at age 66.
Also this day in 1914, actor Ray Walston (below) was born in New Orleans.  He won an Emmy Award as the judge in Picket Fences.  His first big TV hit was My Favorite Martian. Suffering from lupus he died Jan 1, 2001 at age 86.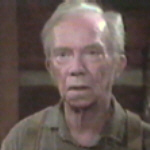 On this day in 1916, jazz great Charlie Ventura was born in Philadelphia.  He played with the greats in the 40's, 50's & 60's, including Gene Krupa, Stan Kenton, Charlie Parker, & Count Basie.  DownBeat magazine dubbed him the #1 Tenor Sax man in 1945.  He died Jan 17, 1992 at age 75.
On this day in 1917, actor/director Ezra Stone was born in New Bedford Mass. 
 His major acting success was as the teenaged lead, Henry, in the popular radio comedy The Aldrich Family. As director he shot that show when it came to TV, as well as The Munsters & Lost in Space. He died at age 76 in a road accident Mar 3, 1994.
On this day in 1922, actor Leo Gordon was born in New York City.  He made a good living playing mostly heavies on TV over a 42 year period.  He died after a brief illness Dec 26, 2000, at age 78.
On this day in 1932,"The Adventures of Charlie Chan" was first heard on the NBC Blue radio network. The Chinese detective became even more popular on the movie screen in the 1930s and 1940s.
On this day in 1947, Perry Como recorded his next Top Five single for RCA Victor, the semi-classical 'Because.'
Also this day in 1947, in Chicago, Pee Wee King and his Golden West Cowboys recorded King's own composition and future country chart topper, 'Tennessee Waltz.'
On this day in 1949, 
 Gene Autry's song "Rudolph, the Red-Nosed Reindeer," hit the record charts for the first time.
On this day in 1952, Denver's KOA-TV transmitted, for 49 stations on the NBC network, the first human birth to be seen on TV. It was a part of the program, "The March of Medicine".
On this day in 1957, "You Send Me" by Sam Cooke topped the charts and stayed there for 3 weeks.
Also in 1957, Harvey & The Moonglows recorded what would prove to be their final hit "The Ten Commandments Of Love."
On this day in 1959, Bobby Darin (below, with Sammy Davis) was Ralph Edwards' subject on the NBC TV show"This Is Your Life."

On this day in 1960, Elvis Presley asked Vernon (his dad), to help him convince the father of Priscilla Beaulieu to allow the 15-year-old to spend more of Christmas and New Year's with him at Graceland. They were successful, and what was initially a two-week stay over the Holidays was turned into nearly a month.
On this day in 1962, singer Andy Williams recorded a future Billboard #2 hit "Can't Get Used To Losing You" for Columbia records.
On this day in 1963, the No. 1 Billboard Pop Hit was "Dominique" by The Singing Nun. The song was written by Sister Luc-Gabrielle and eulogized the founder of the Dominican order.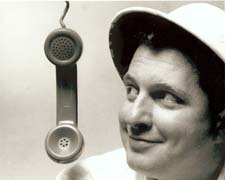 Also this day in 1963, Jungle Jay Nelson did his first morning show on CHUM Toronto.
Still in 1963, The Beatles recorded an appearance on the UK TV comedy program The Morecambe and Wise Show, which was broadcast on April 18, 1964.
On this day in 1967, pop singer Jimmie Rodgers ("Honeycomb", "Kisses Sweeter Than Wine") was found in a car in Los Angeles, near death, suffering from a fractured skull.  He had been the victim of a "mysterious assault" at the hands of what his friends believed was one or more LA police officers.

Also this day in 1967, the song "Daydream Believer" by the Monkees topped the charts and stayed there for 4 weeks.
Still in 1967, the Monkees album, 'Pisces, Aquarius, Capricorn and Jones Ltd' went to number one on the US album chart…their fourth album to sell over a million copies.
On this day in 1969, singer Cindy Birdsong (of The Supremes) was kidnapped. She later managed to escape by jumping out of a car on the San Diego freeway. The kidnapper, the maintenance man in the building she lived in, was arrested in Las Vegas four days later.
Also in 1969, in Bristol, England, an unbilled George Harrison joined the touring group Delaney & Bonnie and Friends as anonymous guitarist, thus becoming the first Beatle to tour since 1966.
On this day in 1971,
 having just arrived from Cleveland, shock jock Don Imus signed on at New York radio station WNBC. He is still a prominent broadcaster today, heard daily on WABC Radio (plus more than 60 stations across the US).  His simulcast on the Fox Business cable TV channel ended when he moved his home to Texas.
On this day in 1972,  Motown's Temptations reached the #1 spot on the top 40 charts with "Papa Was a Rollin' Stone". It was the fourth #1 hit for the Temptations, joining "My Girl" (1965), "I Can't Get Next to You" (1969) and "Just My Imagination" (1971).
Also this day in 1972, "You're So Vain" by Carly Simon was released on the Elektra label. It became her biggest hit and her signature song.  Over time she has acknowledged the song is a bit about Warren Beatty and two other men from her L.A. days.
On this day in 1973, the rock group The Who and some pals were jailed overnight in Montreal over $6,000 worth of hotel damage. The incident was later profiled in the John Entwistle song, Cell Block Number Seven.
Also in 1973, the first day of mail-in ticket requests for a Bob Dylan tour


caused a five-block-long traffic jam outside a San Francisco post office. Thousands of orders were returned after all 658-thousand available seats on the U-S tour were sold.
On this day in 1974, the No. 1 Billboard Pop Hit was "Kung Fu Fighting" by Carl Douglas.
On this day in 1975, "Fly, Robin, Fly" by The Silver Convention received certification as a Gold Record.
On this day in 1976, Elvis Presley played the first of an 11 night run at the Hilton Hotel, Las Vegas.

On this day in 1978, "You Don't Bring Me Flowers" by Barbra Streisand & Neil Diamond topped the charts and stayed there for 2 weeks. A radio station engineer had spliced together Neil's version with Barbra's version and got such good response, the station added it to their play list. When Neil Diamond was told about it, he decided to re-record the song with Streisand herself, and within weeks of its release, the single went to No.1.
On this day in 1980, the LP "Kenny Rogers' Greatest Hits" on the Liberty label was certified Platinum.
On this day in 1982, comedian/actor Marty Feldman, famously of the "wall eyes," died at age 49 after a heart attack in Mexico. Not only was he a sensation on the big screen in Young Frankenstein, he had a number of TV series in the UK & the US, including 1971's Marty Feldman Comedy Machine.
On this day in 1983, Montreal-born actress Fifi D'Orsay died of cancer at age 79.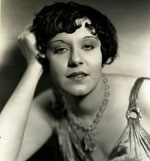 After a career in film playing naughty French girls, she appeared in a handful of TV series in the 60's, including Perry Mason, Bewitched, Combat, Thriller & GE Theatre.  She liked to leave the impression with casting directors that she was a Parisienne.
Also in 1983, Michael Jackson's 14-minute horror-themed mini-movie "Thriller" debuted on M-T-V. The production budget was 600-thousand-dollars, more than 20 times the cost of the average music video at the time.
On this day in 1985, the highest-rated "Monday Night Football" telecast was seen on ABC-TV. The Miami Dolphins beat the Chicago Bears, 38-24, snapping Chicago's 12-game winning streak.
Also in 1985, 
 Roger Daltrey performed his first North American solo concert since the breakup of the Who. He reportedly forgot the lyrics to "Summertime Blues" on stage in Pasaaic, New Jersey.
On this day in 1986, Latin bandleader, actor & TV mogul Desi Arnaz (Ricky Ricardo on I Love Lucy), lost his battle with lung cancer at age 69.
Also this day in 1986, rocker Jerry Lee Lewis checked into the Betty Ford Clinic to get treatment for his addiction to painkillers.
Still in 1986, Annie Lennox of the Eurythmics created headlines by ripping off her bra while singing in front of 10,000 fans in Birmingham, England.
On this day in 1988, Paul Stanley, Gene Simmons, and Willie Nelson appeared on the TV show "Geraldo" to discuss "Sex on the Road."
On this day in 1990, 
 actor Robert Cummings died of kidney failure at age 80.  The eternally-young-looking llight comedian of films of the 30's & 40's, headed three popular TV sitcoms in the 50's & 60's: The Bob Cummings Show, Love That Bob, and My Living Doll.
On this day in 1991, the U.S. Supreme Court ruled that $1.2 million in unpaid record royalties was owed to The Shirelles, B.J. Thomas and Gene Pitney by the \zh.
On this day in 1995, actress Roxie Roker, mother of rocker Lennie Kravitz, and a cousin of TV weatherman Al Roker, died in Los Angeles of breast cancer at age 66. Ms. Roker was a regular on the long-running TV comedy "The Jeffersons" as well as a successful stage actress.

Also this day in 1995, the Guinness Book of World Records confirmed that Ace of Base's "The Sign" was the best-selling debut of all time, with 19 million copies sold.
Again in 1995, "One Sweet Day" by Mariah Carey and Boyz II Men began a 16-week run at #1 on the Billboard Top 100 chart which is the longest time a song has spent at #1 since the launch of the rock era.
On this day in 1996, singer Adam Duritz (Counting Crows) severed a ligament and tore cartilage in his knee after he fell during a concert at the Beacon Theatre in New York. Duritz underwent orthoscopic surgery during the band's Christmas break.
On this day in 1997, the double album "Diana, Princess of Wales: Tribute" was released. 
The collection included songs from Sinead O'Connor, Rod Stewart, Eric Clapton, Mariah Carey, Queen, George Michael, U2, Paul McCartney, REM, Bruce Springsteen, Michael Jackson, Whitney Houston and many others.
On this day in 1998, brunette Shania Twain went strawberry blonde in the video for her single, "That Don't Impress Me Much" which debuted on CMT: Country Music Television.
Also this day in 1998, Bob Haggart, a jazz artist and arranger who played bass with big bands for nearly 70 years, died in Venice, Fla. at age 84.

On this day in 2000, actress Gail Fisher, featured as Peggy Fair in 108 episodes of TV's Mannix, died of kidney failure at age 65.
On this day in 2001, actress-singer Julie Andrews, pianist Van Cliburn, composer-producer Quincy Jones and opera singer Luciano Pavarotti were recognized during the annual Kennedy Center Honors in Washington.
Also in 2001, Creed started an eight-week run at No.1 on the Billboard album chart with 'Weathered'.
On this day in 2002, 81 year old Allan Waters stepped down after nearly a half century as Chairman and President of CHUM. He still retained 88 per cent of the company's common shares. Allan died on December 3, 2005.
On this day in 2004,
 Brian Williams anchored his first "Nightly News" on NBC. He took over for Tom Brokaw.
Also in 2004, in Denton Texas, country singer Lynn Anderson was charged with drunk driving after police found her passed out behind the wheel of her car.
On this day in 2006, The Game was at No.1 on the US album chart with his second album 'Doctor's Advocate.'
On this day in 2007, the prestigious Kennedy Center Honors committee recognized singer, songwriter Brian Wilson, filmmaker Martin Scorsese, actor Steve Martin, singer Diana Ross and pianist Leon Fleisher for their contributions to the the performing arts.

Also in 2007, Sharon and Ozzy Osbourne raised more than $800,000 for charity after they sold off some of their possessions from their former home in Beverly Hills. Items sold included the family's custom pool table for $11,250 and a pair of Ozzy's trademark round glasses went for $5,250. The beaded wire model of the Eiffel Tower that adorned the kitchen fetched $10,000.
On this day in 2008, broadcaster/cellular mogul Ted Rogers Jr. died at his home in Toronto, after recently being admitted to hospital with a cardiac condition. While he was best known for Rogers Cable, his communications empire actually makes more money from the mobile phone business.

Also this day in 2008, folksinger Odetta, whom the Rev. Martin Luther King Jr. dubbed "The Queen of American folk music" almost 40 years earlier, died of heart disease at age 77.
Still this day in 2008, Kid Rock's request to have his overseas performances for U.S. troops count toward the 80 hours of community service required from an '07 Waffle House brawl was denied in court. In retaliation, Rock posted the judge's contact information online, and encouraged his fans to voice their disapproval.
On this day in 2009, songwriter/music publisher/Musicor record label founder Aaron Schroeder died of primary progressive aphasia, a rare form of dementia, at age  83.  The hits he wrote include It's Now Or Never, Stuck On You, I Got Stung, A Big Hunk O' Love, Good Luck Charm, and Town Without Pity.
Also in 2009, Paul McCartney launched his first European tour in five years in The Beatles old stomping ground, Hamburg, Germany.

On this day in 2010, Ron Santo, the popular Chicago Cubs radio colour man and former all-star 3rd baseman, succumbed to complications from diabetes and bladder cancer at age 70.
On this day in 2012, the three surviving members of Led Zeppelin — John Paul Jones, Jimmy Page and Robert Plant — received Kennedy Center Honors during a ceremony in Washington D.C. Comedian David Letterman, blues guitarist Buddy Guy, and actor Dustin Hoffman were also honored.
On this day in 2014, American jazz bassist Chris White, who played with the likes of Nina Simone, Dizzy Gillespie, Eubie Blake, Earl Hines, Duke Ellington, Sarah Vaughan and Carmen McRae, died at age 78.
Also in 2014, 
 saxophone player Bobby Keys, who played on albums by The Rolling Stones, Lynyrd Skynyrd, Harry Nilsson, Delaney & Bonnie & Friends, George Harrison, Eric Clapton, Joe Cocker and others, died of cirrhossis of the liver at age 70.
Today's Birthdays:
Actress Cathy Lee Crosby (That's Incredible, Circus of the Stars) is 71.
Country singer John Wesley Ryles is 65.
Actor Keith Szarabajka (Angel, The Equalizer) is 63.
Singer/songwriter/keyboardist Michael McDonald (Doobie Brothers member, solo) is 63.
Actor Dan Butler (Frasier, Hey Arnold) is 61.
TV journalist Stone Phillips (Dateline) is 61.
Actor Dennis Christopher (Profiler, Deadwood) is 60.
Actor Steven Bauer (Ray Donovan, Wiseguy, South Beach) is 59.
Country singer Joe Henry is 55.
Rock musician Rick Savage (Def Leppard) is 55.
Actor Dan Gauthier (Tour of Duty, One Life to Live, Melrose Place) is 52.
Actor Brendan Coyle (Downton Abbey) is 52.
Rock musician Nate Mendel (Foo Fighters) is 47.
Actress Rena Sofer (The Bold & the Beautiful, General Hospital) is 47.
Rock singer Jimi HaHa (Jimmie's Chicken Shack) is 47.
Actress Lucy Liu (Elementary, Dirty Sexy Money, Allie McBeal) is 47.
Actress Rena Sofer (24, Heroes, Just Shoot Me, Ed) is 47.
Actor Joe Lo Truglio (Brooklyn Nine-Nine, Burning Love, Reno 9-1-1) is 45.
Rapper Treach (Naughty By Nature) is 45.
Actor Trond Fausa (Lilyhammer) is 43.
Actress Suzy Nakamura (Go On, Help Me Help You) is 42.
Victoria-born singer Nelly Furtado is 37.
Actress Melissa Archer (One Life to Live) is 36.
Singer Britney Spears is 34.
Actor Eric Jungmann (Night Stalker) is 34.
Actress Daniela Ruah (NCIS: Los Angeles) is 32.
Country singer/actress Jana Kramer (One Tree Hill) is 32.
Actor Alfred Enoch (How to Get Away With Murder) is 27.
Toronto-born actress Cassie Steele (Degrassi: The Next Generation) is 26.
Actresses Deanna and Daniella Canterman (Maybe It's Me) are 23.
Chart Toppers Dec 2nd 
1946
Rumors are Flying – Frankie Carle
Ole Buttermilk Sky – The Kay Kyser Orchestra (vocal: Mike Douglas & The Campus Kids)
The Whole World is Singing My Song – The Les Brown Orchestra (vocal: Doris Day)
Divorce Me C.O.D. – Merle Travis
1955
Sixteen Tons – Tennessee Ernie Ford
Autumn Leaves – Roger Williams
Love and Marriage – Frank Sinatra
Love, Love, Love – Webb Pierce
1964
Baby Love – The Supremes
Come a Little Bit Closer – Jay & The Americans
She's Not There – The Zombies
Once a Day – Connie Smith
1973
Top of the World – Carpenters
Goodbye Yellow Brick Road – Elton John
Just You 'N' Me – Chicago
The Most Beautiful Girl – Charlie Rich
1982
Truly – Lionel Richie
Gloria – Laura Branigan
Mickey – Toni Basil
It Ain't Easy Bein' Easy – Janie Fricke
1991
Set Adrift on Memory Bliss – PM Dawn
Black or White – Michael Jackson
It's So Hard to Say Goodbye to Yesterday – Boyz II Men
Forever Together – Randy Travis
2000
With Arms Wide Open – Creed
Independent Woman, Part 1 – Destiny's Child
Shape of My Heart – Backstreet Boys
We Danced – Brad Paisley
2009
Whatcha Say – Jason DeRulo
Paparazzi – Lady Gaga
Party In The U.S.A. – Jay Sean featuring Miley Cyrus
Need You Now – Lady Antebellum