Mel Cooper, the longtime (former) owner/operator of C-FAX 1070 Victoria, wanted you to know the following:
Photos can be seen HERE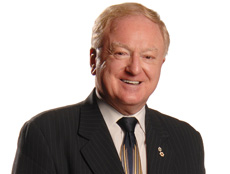 36 former C-FAX Victoria staff members were on hand last week to celebrate the "great old radio days". The Sunday brunch event was led by Wendy Sahaydak (Hunt) who was right hand to Mel Cooper in the 90's. Wendy said "Mel was an amazing leader". Mel said "The C-FAX success was all about enthusiastic team work. Super people, who enjoyed working together."
Attendees included the community's best known radio news reporter, Alan Perry. "I could write a book about Alan's exploits in search of major news", said Mel. The top billing sales person, Elaina Konoby, from the 80's, Bill Hazell who joined C-FAX in the mid-70's as a Sales rep and rose to GSM and shareholder. Rebecca Reeves is in her 33rd year as a C-FAX'er. Mel has often described her as "the best Receptionist in the city of Victoria." He added "We were the hottest station in the west. Promotionally, creatively. Award-winning, community-involved."
One of the best things said to me during the high-energy event", said Mel, "was from former Accountant Joe Jubb who described his years at the station as the best job of his working life."
"It's all about people", Mel added, "and the pride they had. We had fun doing good!"
Photos of the event can be seen HERE.
C-FAX, B107.3 and Seacoast Sound were sold to CHUM (now Bell Media) in 2007. Mel Cooper, nearing 83, is still actively involved in the Community as Chair of the TELUS Victoria Community Board and is Honorary Chair of C-FAX Santa's Anonymous which he established 35 years ago.
Mel Cooper
Chair, TELUS Victoria Community Board
826 Yates Street, Victoria, BC  V8W 2H9
Tel 250.388.8749 | Cell 250.888.2845 |Fax 250.381.0659
Member of the TELUS team