CBC Edmonton moving towards integrated four-platform news coverage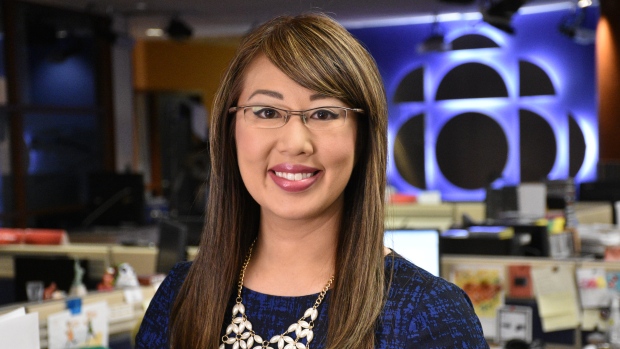 October 6, 2015
You'll notice some changes in your local CBC Edmonton news coverage, starting Monday.
As part of our new digital-first strategy, we are becoming a more integrated four-platform news service, designed to meet your changing needs throughout the day.
CBC Edmonton News now airs on CBC Television from 6 to 6:30 p.m. on weeknights, hosted by Adrienne Pan.
In addition to hosting the supper hour news, Adrienne is also hosting a series of one-minute broadcasts that air on CBC Television each hour from 2:59 p.m. to 9:59 p.m. on weekdays. These short hourly updates will bring you the latest news highlights, including developing stories as they happen.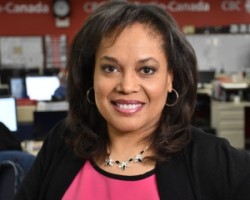 CBC Edmonton News will continue to air weeknights at 11 p.m., hosted by Sandra Batson.
Sandra has been working behind the scenes as a news producer at CBC Edmonton since May 2013. She previously worked as a reporter and host for CBC in Toronto, Saskatchewan and Winnipeg.
CBC Alberta News will continue to air at 11:30 p.m. on Saturdays and 11 p.m. on Sundays, hosted by Alicia Asquith.
Fans of Edmonton AM, CBC Edmonton's morning current affairs program, can now watch the show live on television in the comfort of their homes. Each morning, we broadcast live from Studio 2 in our downtown newsroom from 6 a.m. to 7 a.m. On radio, Edmonton AM continues to run from 5:30 a.m. to 8:30 a.m.
Changes to digital news
This fall, CBC Edmonton News will introduce new local services specifically for mobile users and will strengthen existing desktop and web services.
We are committed to delivering more content on the platforms our audience uses most often — bringing our award-winning and continuously refreshing news coverage to your phone, smart devices and PC.
Why are we doing this?
We know that our audience's news consumption habits are changing, so we built this plan from the ground up.
The decision was made to invest heavily in digital and mobile, add seven one-minute TV news updates to the schedule, and offer two 30-minute newscasts on weeknights.
Our ability to cover major breaking news remains unchanged. Breaking news, enterprise and investigative news are the cornerstones of CBC News and remain our priority in Edmonton.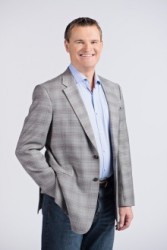 Host Mark Connolly is returning to CBC television each morning from 6 a.m. to 7 a.m. as Edmonton AM is broadcast live from Studio 2. (CBC)
http://www.cbc.ca/news/canada/edmonton/cbc-edmonton-launches-new-supper-hour-tv-news-1.3254857