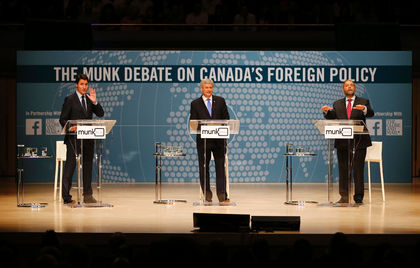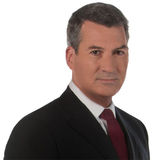 By David Akin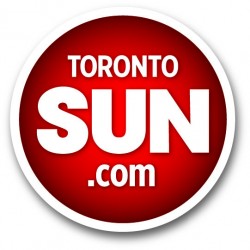 October 1, 2015
Even as their reporters were proving once again Monday night that CBC journalists are as good as any in the world by winning an international Emmy for coverage of the Ebola outbreak in Africa, CBC's management was letting them — and the Canadian public — down once again by failing to broadcast yet another leaders' debate in this election campaign.
Monday's debate has been universally praised as one of the best campaign debates in more than 50 years. But CBC chose to put Coronation Street on its main network. On its news channel, there was chit chat about commodity prices.
Meanwhile on CPAC — god bless it — Stephen Harper, Thomas Mulcair, and Justin Trudeau engaged in two hours of lively, informative debate about some of the most important foreign policy, defence, and development issues of our time.
If Trudeau wins this thing, that debate will be seen as a turning point.
Read More HERE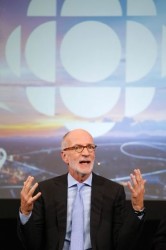 Editorial:  CBC failing to serve the public
There's an old saying in journalism that you should never let yourself become the story. These days the CBC has failed too many times on that front.
The public broadcaster used taxpayer dollars to go to court to fight having to disclose documents to the information commissioner.
The Jian Ghomeshi saga is an HR, PR and management disaster — and that's not including the alleged harm suffered by his accused.
CEO Hubert Lacroix apologized last year for claiming $30,000 in expenses to which he wasn't entitled.
Read More HERE