By Donovan Tildesley

May 22nd, 2015
It's hard to believe how fast it all went by. So many interesting
people, so much learning, and of course a plethora of great stories,
laughs, and "oh wow" moments. I'm speaking of the 68th Annual BCAB
Conference held May 13-15 in Penticton, to which I had the honour of
both speaking at and participating in. When I learned one of the
speakers at the 2014 Conference was Olympic ski cross champion Kelsey
Serwa, I approached the conference organizers. As a past Paralympian,
long-time public speaker, and lifelong lover of radio, I desperately
wanted to share my story with the next BCAB conference! They agreed,
so here I was on my way to Penticton. I brought along friend Robert
Wilson, owner and GM of 101.5 Whistler FM. As a relative newby to the world of radio ownership, I thought that this would provide him with
some great networking opportunities, not to mention a much-needed
chance to get away.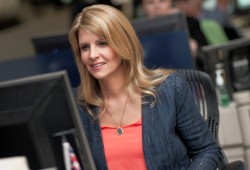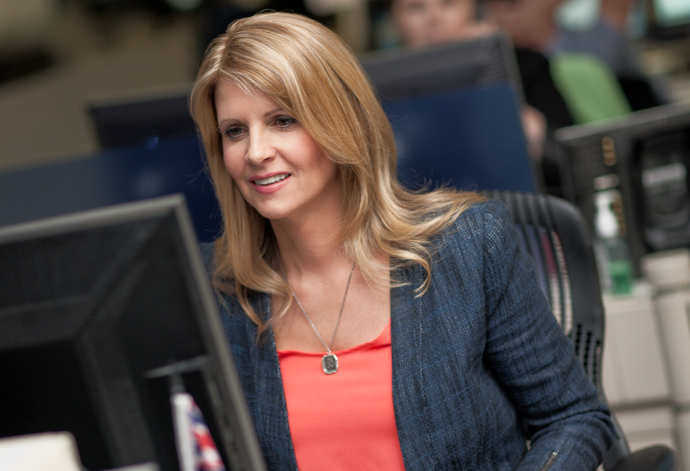 The morning of Wednesday May 13 found Rob and I at YVR. Wanting to review some new piece of production for Whistler FM, Rob was playingit back to me through his iPhone. The dulcet tones of Bill Courage were clearly audible to more than just our two sets of ears. "Are you going to BCAB?" a voice said behind us. It was Jill Krop from Global TV! This too would be her first conference, as she was traveling to watch a colleague win an award. Jill's good humour and "take-charge"personality was just what the doctor ordered. It turns out our plane was close to an hour late, and she kindly offered to fill up my water bottle at Starbucks prior to boarding. Once we landed in Penticton, I reciprocated by inviting her to ride along with Rob and I in the town ca which had come to get us from the airport. We caught the tail end of the Local sales Panel, said hello to former Pattison GM Gerry Siemens whom I'd never met before, and then it was time for lunch, and my next "oh wow" moment of the conference.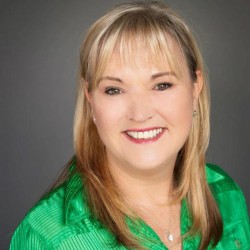 Rob and I ended up sitting with a BCIT instructor by the name of Susan. We started talking about the Radio and Television Program, and I quizzed her as to whether or not any blind people had ever attended. "No" was her answer. Both Rob and I wer shocked, having ourselves Braille labelled th Whistler FM control board a couple of years back.
Not sure what finally lead me to the conclusion, but I soon realized that we were chattin with none other than Susan Einarsson! I'd listened to her do fill-in news on CISL in the early '90s, and her later stop at CFUN, where she attempted to launch an all-female talk show with friend Karen Kennedy. Well, at least now when I decide to attempt the radio course at BCIT, I'll have a strong advocate in Susan! What a kind and down-to-earth woman. The following day she even offered to lend us her car to go wine tasting. We would have taken her up on her offer, but were distracted by drinks on the hotel patio with Bill Evanov and a fellow called Ken from Numeris, who regaled us with old radio stories better to be left un-shared. But I digress…
.
I'm not going to attempt to summarize all of the presentations here.
However, a couple do stand out for me. Steve Jones' hour-long presentation on "Your Rock Star Personal Brand" is amongst the best I have ever seen! The man is a genius at seamlessly integrating both audio and visual media into his presentation, making it both fun and informative.
The Industry Leaders panel lead by Lisa LaFlamme was also a breath of fresh air. These folks understand the business of radio, yet they realize that it can't be all about the bottom line. As for my presentation, I was more nervous than usual, knowing that I would be speaking to a group of professional communicators. Yet somehow I managed to pull it all together, to the delight of both me and the assembled crowd!
.
Now we come to the fun part of the conference. The time when folks can
let their hair down, and recognize the achievements of broadcast
industry leaders in BC. The energy in the Gala room last Thursday
evening was one of electric joviality. Ok, so possibly my own
"joviality" was due to spending the preceding few hours sipping drinks
and listening to old radio "war-stories" on the hotel patio with Bill
Evanov and crew. Rob and I were invited to sit with Kevin Gemmell, GM
of The Drive in Chilliwack, along with drive morning guy Glen
Slingerland. Kevin threw a blind joke my way, which I always
respect! As we got ready to get under way, I quizzed Slingerland on
stories from the days of Fraser Valley Broadcasting, as well as the
trajectory of his own radio career.
The evening opened with an impassioned address by BCAB President,
James Stewart, who it turns out got his start in radio as an all-night DJ in the backwoods of Northern Mississippi at the age of sixteen! "I'll be very honest," Stewart intoned. "I love this business. I love it. I've loved it ever since I got into it, and I still love it to this day". "I sat through a couple of presentations, and heard, once again, we're dead. I heard Google say that we're dead. … I heard digital people say 'we're dead'. …
Frankly I don't believe it. … Whether it's conventional, or whether
its specialty, WE ARE NOT FUCKING DEAD!!" The room erupted in a
cacophony of applause and table-pounding. The evening was off to a
roaring start!
.
Duncan McKie from FACTOR came to the stage next, and played the video
shown at this past year's Juno Awards, which was produced by Factor
and Starmaker. And then it was time for the super-soulful sound of
Vancouver's No Sinner, who wowed us all with several numbers,
including their version of the Bobbie Gentry classic "Ode to Billy
Joe", which she first heard back in the day on CISL 650 while washing
dishes!
Dinner was served to the hungry masses, and finally it was time for
the main event. As The Tramps' "Disco Inferno" blasted through the
speakers, Larry and Willy took to the stage! For having not performed
together on the radio nor "in public" for over three years, nothing
whatsoever was lost in the chemistry between the two, with gags on
Elizabeth May, and the (apparently rather attractive) Newcap Calgary
GM right off the bat. I cannot do their performance justice in
writing, but Rob had the wherewithal to film the whole thing! Larry
explained the story of how when Willy and he first arrived in town,
Roy Hennessy gave him a "cease and desist" order on using his last
name on the radio. In "revenge" Willy went on to marry Roy Hennessey's
daughter! Willy's dad, Don Percy and I go back 25 years. Willy I've
met maybe five times in my life. So I was incredibly touched to have
Willy call me out during their opening speech, telling the story of
how he and wife Shannon took me for my first-ever ride in a BMW
convertible at the age of seven. Supposedly I had my arms up in the
air, screaming at the top of my lungs, "I love my life!!" Well, some
things haven't changed.
A young and budding broadcaster at the age of six years old, Donovan calls into talk with Don Percy, The Master of the Morning on CISL, part of the Introduction to Donovan and his speech at the conference….

To be fair, this is only my second ever BCAB Gala. Last year, with the
help of emcees Nat and Drew, the evening moved along fairly speedily.
The only speeches made were those for the Humanitarian Award and the
individual award winners. This year, L&W decided that all
award-winners would have the opportunity to speak. "We've got a little
timer down here," Willy explained. "Green light you keep going. Yellow
its time to wrap it up. Red light I shove you forward off the stage."
A prelude to what Edge would be doing that very evening in Vancouver
at the U2 concert, perhaps?
.
Rather than rehashing all of the awards, I'll point out a few of more
outstanding achievements:
.
-Best Station Imaging (Radio) Small/Medium Market: Power 104: Out to
Carl's. The campaign was so good, its now been picked up by Canada
Head Office and used across the country!

-Broadcast Performer of Tomorrow: Mornings with Ruby and Cruise – Z95.3: Probably the shortest speech of all the individual award winners! Apparently R&C were tricked into coming to Penticton by Newcap GM Sherry Pierce, who insisted Ruby be there in order to
support her boyfriend Dan Macintosh for winning his award for Best
Station Imaging (Radio). I must make one small correction to the
pre-award audio. Ruby came from 101.3 The Bounce, not 101.3 The Bear in Halifax.
.
-Broadcaster of the Year: Clive Jackson – Global: The man regaled us
of stories from his days reporting on the royal family and Margaret
thatcher in the UK, to the time he toured the home of polygamist
leader Winston Blackmore in Bountiful, BC. The man should write a
book!
-Performer of the Year: Willy in the Morning – Rock 101: In the words
of former partner Larry Hennessey, "A great broadcaster, and as many
of you know in the room, a great negotiate". Willy was clearly not
expecting this honour, and almost broke down on stage. " … Imagine you
guys have been together for 30 years, OK? And you truly believe in
your heart that without one there is not the other, regardless of what
happens 30 years on. And now take it to the stage and try to get an
award by yourself. I can't do it man without Larry, and so this is an
award for Larry and myself". What a class act, and I'm sure it helped
Willy to take the attention away from himself.
.
And thus put a wrap on the 68th Annual BCAB Conference. All except for
the after-party, that is, and the chance to meet some new friends, and
reacquaint myself with some radio pals from the past. To this year's
organizing committee, thank you from the bottom of my heart. Two of my
passions in life are inspiring others, and radio broadcasting. You
gave me the opportunity to do the former on-stage for one half hour,
and to live the latter for two whole days. I'm already looking forward
to next year!
Donovan
Please Note, Donovan's presentation at BCAB and a video of Larry & Willy together again, well at least on stage, we hope to have posted here on PSR before the weekend.
Full List of BCAB Winners HERE