FROM PART TIME ANNOUNCE/OPERATOR … HE'S RISEN TO THE TOP!
.NEWS RELEASE .. May 11 2015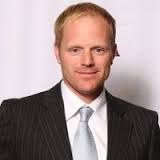 The Jim Pattison Broadcast Group is pleased to announce that effective June 1st, 2015, the new General Manager of their Vancouver Division will be Mark Patric.
As the Program Director for JRfm in Vancouver the past 2 1/2 years, Mark has been an integral part of the senior management team at CJJR‐FM & CKPK‐FM.
"I'm excited to recognize Mark's growth within the Vancouver division, particularly his advancement through the Programming Department" explained Rod Schween, President of the Jim Pattison Broadcast Group. "Mark's strong leadership skills, integrity and positive / professional nature will significant contributors to his future success, as he and our team at Vancouver Radio work to compete in a constantly changing operating environment. His leadership will challenge our team to grow themselves, grow the stations, and bring long term success and achievement to Vancouver Radio."
Mark's career at Vancouver Radio began in 1993 when he joined the operation as a part time announcer / operator. A significant portion of his tenure included responsibilities as the Music Director / Assistant Program Director, where he was part of a team at Vancouver Radio that were honored with several national and regional awards.
"This is a once in a lifetime challenge and I'm honoured and thankful for the opportunity" explained Mark Patric, new General Manager of the Vancouver Division. "I'm extremely excited to take this next step in my career and work together with the team at JRfm and The Peak to achieve our personal and station goals."
Mark will also be continuing his responsibilities as Program Director of 93.7 JRfm, Today's Hot Country.
The Jim Pattison Broadcast Group congratulates Mark on this new opportunity and wishes him success in his new position as General Manager of the Vancouver division.