Who Will Listen to Richard Perry?
Furlong's 'nightmare' is over, but students' accusations were never tested.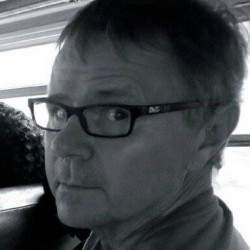 By Paul Willcocks


Monday April 13th, 2015
.
All those celebratory headlines about John Furlong's "exoneration" must have come as a sharp slap to the eight former students whose allegations of mental and physical abuse launched the whole process.
They were forgotten. The media reported Furlong's "horrible nightmare" was over.
It was as if the eight, whose affidavits detailing abuse were the basis for Laura Robinson's Georgia Straight article in September 2012, were invisible. "Worthless Indians," to lift a phrase from the article.
It's true that a huge weight was lifted from Furlong, the former Vancouver Olympic CEO, when the last of three sex-abuse lawsuits was dismissed. The accusations that he sexually abused three native students as an 18-year-old untrained teacher in Burns Lake 45 years ago were devastating.
But the original allegations, still untested in court, should matter. The people who made them should not be so easily forgotten.
The Furlong case has been a test for the media since Robinson's 2012 article. And again, in recent weeks, much of the coverage failed to offer a complete picture of an admittedly complex series of accusations and counter-claims.
Read More HERE