Don Berns also known as Dr.Trance passed away Sunday March 1st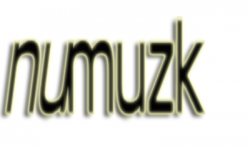 Monday March 2nd, 2015
.
Don Berns  known for his role on air and around the Toronto electronic music scene as Dr. Trance also coined "the Godfather of the Toronto Rave scene" passed away Sunday March 1st. 2015
The news spread quickly as posts to his Facebook flooded in, many are shocked and torn over the sudden news of his death caused by heart attach . Most talk of his loving soul , great personality and the fact that his passing was to soon and unexpected
Don was American by birth–New England, he became a legendary Top 40 DJ working at dozens of radio stations from Kansas City to Buffalo from Dallas to Pittsburgh even in San Diego.
After talking to a personal friend of Don's who found him in his home without any vital signs he responded with this…
"Welcome to life. In this life, thousands, even millions of people may pass before your eyes. Unfortunately, most of them may never get noticed. If they do, it might be because you got angry at them for cutting you off in traffic. Then – there are those very precious few who show up – and in an instant – you like them. When it is time for a visit to end, you hang around at a front door, talking and talking … sometimes for 5 minutes, sometimes for a couple of hours more. These are the "Big Footprint People" that leave big impressions in your life. Don Berns … is one of those people. Though I have only known him since 2008, everytime was always fun. Even if he wasn't in a fun mood. Thank you Don for being a friend. I knew you were for your heart, courage, strength and honesty. I hate the fact that has been so brutally underlined with your passing from the physical, which is having more of an impact than relatives who knew me longer. Maybe as you knew me better and, in your company, I could take off the mask and just … be. Yes Don. Like all rare birds- you have taken flight. In closing, Don McLean's classic song "Vincent" is now playing … for obvious reasons."
Read More HERE
Some Classic Don Berns Youtube