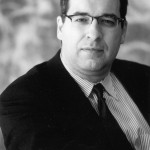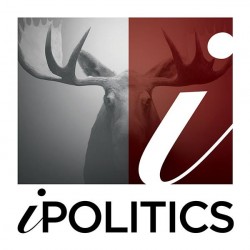 Published: February the 2nd, 2015
"Courage is contagious." With that saccharine bromide, Peter Mansbridge ended a pep talk he gave to a conclave of investigative reporters in Manitoba several months ago.
Mansbridge's speech, ostensibly about the value and necessity of investigative journalism, was a daisy chain of clichés, stitched together by a "chief correspondent" who rarely, if ever, has done any investigative reporting himself. The anchorman even invoked D-Day heroics to praise reporters who fearlessly challenge the powers-that-be and ask the "tough" questions.
Mansbridge delivered essentially the same speech in Ottawa recently and, once again, everyone applauded. Everyone but Jeanylyn Lopez, a second-year Sheridan College journalism student who, with one question, revealed that Mansbridge and his 25-minute long ode to "holding power to account" were full of hooey.
(Proud disclosure: Lopez is one of my students. I was unaware of her attendance at the Ottawa conference and I played no part in her question. She has an agile and skeptical mind of her own.)
Lopez asked Mansbridge whether he, his CBC colleague Amanda Lang and disgraced ex-Global newsreader Leslie Roberts had undermined their journalistic integrity and betrayed viewers' trust by engaging in ethically questionable practices — such as taking loads of money to deliver speeches to companies and powerful lobby groups on which they're expected to report (as Mansbridge and Lang did) or secretly running a PR firm while on the job (as Roberts did).
As questions go it was a haymaker and, according to Lopez, Mansbridge stumbled badly. (Curiously, the event organizers wouldn't give her the recorded exchange with Mansbridge, claiming they were too busy to retrieve it.) Mansbridge muttered, unconvincingly, that he didn't know enough about Roberts' case to comment on it.
As for his and Lang's appearances on the cash-to-yak circuit, Mansbridge limply suggested that the CBC had rules in place governing the practice and that it's important to be "honest" with viewers.
Inspired by my student's fine example, I have a few more questions for Mansbridge and his beleaguered boss, CBC Editor in Chief Jennifer McGuire, in light of another speech the face of CBC National made at a conference of crop producers and heavyweight farm management firms in Edmonton last Thursday.
It's important to note that Mansbridge made his keynote address at what was dubbed FarmTech 2015 just days after McGuire did a volte face and belatedly announced a partial ban on paid speaking gigs by on-air CBC journalists.
Recall that McGuire and Mansbridge spent much of the previous year clinging to the absurd notion that CBC journalists/celebrities getting paid thousands of dollars by powerful interests on which they report did not constitute either a real or perceived conflict of interest.
Read More HERE
About the Author
Andrew Mitrovica is a writer and journalism instructor. For much of his career, Andrew was an investigative reporter for a variety of news organizations and publications including the CBC's fifth estate, CTV's W5, CTV National News — where he was the network's chief investigative producer — the Walrus magazine and the Globe and Mail, where he was a member of the newspaper's investigative unit. During the course of his 23-year career, Andrew has won numerous national and international awards for his investigative work.
Website: iPolitics.ca