On This Day in 1916
the King of the Mambo, Perez Prado was born in Cuba. 
 His mambo version of Cherry Pink and Apple Blossom White was #1 for 10 weeks in 1955.  Also remembered for Patricia, Mambo No. 5 & Mambo No. 8.  He died of a stroke at age 72 Sep 14, 1989.
On this day in 1926, blues singer Willie Mae "Big Mama" Thornton was born in Montgomery Alabama.  Her 1953 recording of Hound Dog is what brought the song to Elvis' attention.  After a life of hard living & drinking she died July 25, 1984 at age 57.
On this day in 1936, the CBC and US radio networks picked up via shortwave the BBC broadcast in which King Edward VIII announced he was abdicating the throne in order to marry "the woman I love."  As a divorced US citizen Wallis Simpson  was deemed ineligible to be his Queen.
On this day in 1939, Marlene Dietrich recorded one of her signature tunes, Falling In Love Again — on the Decca label.
On this day in 1944, the Chesterfield Supper Club debuted on NBC radio.


Perry Como, Jo Stafford, Peggy Lee and many other stars of the day shared the spotlight on the 15-minute show that aired five nights a week (during the first 4 years. In 1949 it became a weekly 30 minute show.) The program was sponsored by Chesterfield cigarettes.
On this day in 1946, country singer Hank Williams's first recording session, for the small Sterling label, took place. He and his band, the Drifting Cowboys, had already been playing on a Montgomery, Alabama, radio station for more than a decade. Williams moved to the newly-formed M-G-M label the following year, and had all his major hits with that company. He remained with M-G-M until his death on New Year's Day, 1953.
On this day in 1952, an audience of 70,000 people watched from 31 US theatres as Richard Tucker starred in Carmen. The event was the first pay-TV production of an opera. Ticket prices ranged from $1.20 to $7.20.
On this day in 1954, Allan Waters purchased 10-year old Toronto radio station CHUM AM1050 from patent medicine king Jack Part, for shares Waters held in Part's companies, and $500 a month. CHUM was a 1000 watt daytime-only station, which Waters built into a 50,000 watt top 40 juggernaut.
On this day in 1957, 
rocker Jerry Lee Lewis secretly married his 13-year-old cousin, Myra Gale Brown.
On this day in 1958, the Coasters recorded one of their signature numbers & a future #2 pop single, "Charlie Brown." King Curtis was featured on tenor saxophone.
On this day in 1960, soul singer Aretha Franklin made her New York City debut with a gig at the Village Vanguard jazz club.
On this day in 1961, Elvis Presley's "Blue Hawaii" went to the top of the album charts & remained #1 for 20 weeks.
Also this day in 1961, we saw the first of 17 annual Christmas TV specials from Bing Crosby.  This one, like the final one which aired posthumously in 1977,  was filmed in London and broadcast on ABC TV.
Still in 1961, "Please Mr. Postman" by the Marvelettes topped the charts but only for a week. The session musicians on the track included 22 year old Marvin Gaye on drums.
On this day in 1962, the debut LP "Meet the Supremes" was released, with most of the tracks featuring the girl singing group as a quartet.

On this day in 1964, singer Sam Cooke was shot and killed by the manager of a Hollywood motel. A woman had run into the motel office claiming Cooke had tried to rape her. Cooke influenced Otis Redding and other soul singers through his merging of gospel music and secular themes. Cooke's hits included "You Send Me," "Chain Gang" and "Twistin' the Night Away."
On this day in 1965, the ABC-TV prime time music showcase "Shindig!" featured the Mamas & the Papas, Barry McGuire and the Grass Roots.
On this day in 1966, CBS-TV's Ed Sullivan Show featured The Mamas & the Papas singing "Monday, Monday," "Words Of Love," and "California Dreamin."  Comedy was supplied by Joan Rivers and Morey Amsterdam.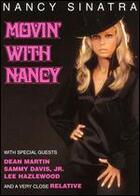 On this day in 1967, the NBC-TV music special "Movin' with Nancy Sinatra" was broadcast, with her father Frank, Dean Martin and Sammy Davis Jr. on the guest list.
On this day in 1968, country music star & actor Tex Ritter was one of the passengers on a plane that was hijacked to Cuba. All but two of the people aboard flew back the next day.
Also in 1968, the Rolling Stones filmed their legendary "Rolling Stones' Rock and Roll Circus" television special at Wembley TV studios in Middlesex, featuring performances by John Lennon, Eric Clapton, the Who, Jethro Tull, Marianne Faithful, and actual circus people, all filmed in a circus tent. The show did not make it to the BBC air as intended, reportedly because the Stones thought The Who outperformed them. The concert was finally released on CD and video in 1996.
On this day in 1969, Pat Boone guest starred as himself on the ABC-TV sitcom, "That Girl."

On this day in 1970 John Lennon released an album that contained songs with the word f**k, "Plastic Ono Band," his debut solo album. The same title was used for the album released by Yoko Ono that same day.
On this day in 1971, Carly Simon's "Anticipation" was released.  It later was used in commercial campaigns for Heinz ketchup.
On this day in 1972, after his show in Knoxville Tenessee rocker James Brown was arrested for allegedly trying to incite a riot. Brown threatened to sue the city for $1 million, and soon the charges were dropped.
Also this day in 1972, Genesis played their first show in the U.S. at Brandeis University in Waltham, Mass.

On this day in 1973, Karen and Richard Carpenter were awarded a Gold Record for their hit single, "Top of the World."
On this day in 1974, actor Reed Hadley suffered a fatal heart attack at age 63.  He played Red Ryder on network radio, and in early TV had the lead in three series: Racket Squad, Public Defender, and The Texan.
On this day in 1975, Canadian singer-trombonist Wally Koster died in Toronto at age 52. The Winnipeg native performed with the dance bands of Ellis McLintock and Mart Kenney in the 1940's. In 1952, Koster took part in the first C-B-C television broadcast. From 1955 to '60, he co-starred with Joyce Hahn on CBC's "Cross-Canada Hit Parade."
On this day in 1976, Bob Seger released his breakthrough album "Night Moves," which went on to sell more than 5 million copies.
Also this day in 1976, Al Stewart debuted on the Billboard Hot 100 with Year of the Cat. It peaked at #8, but not until March of the following year.
Still this day in 1976, KISS guitarist Ace Frehley 
 was nearly electrocuted during a concert in Florida. He had touched a short-circuited light, had to be carried from the stage, but managed to return 10 minutes later.  "The show must go on!"
On this day in 1979, brassy-blonde actress Claire Carleton lost a battle with cancer at age 66.  She was featured as Alice in the TV series Cimarron City, and was called back repeatedly to guest on Wagon Train, Alfred Hitchcock Presents, M-Squad, and the Jack Benny Show.
On this day in 1980, actor Tom Selleck made his debut in the 2-hour pilot show for the CBS-TV series "Magnum PI."  On location in Hawaii he filmed another 161 episodes over the next 8 years.
On this day in 1982, singer, TV actress and dancer Toni Basil went to No.1 on the US singles chart with 'Mickey', making her a one hit wonder.
On this day in 1985, GE, General Electric, bought RCA Corporation for $6.3 billion. NBC Radio and Television were included in the purchase.
Also this day in 1985, the single "Superbowl Shuffle" by the Chicago Bears Shufflin' Crew was released.

On this day in 1987, Victoria radio changed forever as CKKQ FM 100.3 signed on with the song "Start Me Up" by the Rolling Stones.  Happy 27th Birthday to The Q!
On this day in 1988, in Los Angeles Don Henley, Tom Petty, Graham Nash and Bonnie Raitt put on a benefit show paying tribute to Roy Orbison who had died 5 days earlier.
On this day in 1989, the Recording Industry Association of America certified four Led Zeppelin albums as multi-platinum: 'Presence' (2 million), 'Led Zeppelin' (4 million), 'Physical Graffiti' (4 million) and 'In Through The Out Door' (5 million).
On this day in 1991, light comic & host Robert Q Lewis, 
 who starred in his own CBS Radio & TV shows, who was the longtime fill-in host for Arthur Godfrey,  and was a panelist on the original To Tell the Truth, died at age 70 of emphysema.  He had started as a child actor and singer on NBC Radio's "Horn & Hardardt Children's Hour".
On this day in 1992, WNEW AM, New York City, located at 1130 AM, ended broadcasting after 58 years.  It had been the "good pop music station" in the Big Apple for decades.
Also this day in 1992, former Tonight Show host Johnny Carson received the Presidential Medal of Freedom.
On this day in 1993, the song "Again" by Janet Jackson topped the charts and stayed there for 2 weeks.  It was her 7th number one song.
Also this day in 1993, Snoop Doggy Dogg's Doggy Style was number one on U.S. album charts.

On this day in 1995, Rogers Broadcasting, the new owners of Victoria's CFMS 98.5 changed it to CIOC "The Ocean" with a light rock format 24/7.  They were transmitting from a 350 foot tower newly installed on the Malahat, 2000 feet above the capital.
Also this day in 1995, Canadian-born actor/singer/dancer John Heawood, who did the choreography for the Alcoa Hour's 1956 production of "The Stingiest Man in Town," died in Britain at age 75.
Again on this day in 1995, "Cracked Rear View" by Hootie and the Blowfish topped the year's album chart, followed by Garth Brooks' "The Hits" and "II" by Boyz II Men. As for singles, "Gangsta's Paradise" from the movie "Dangerous Minds" by Coolio featuring L.V. topped the year-end Billboard Hot 100 chart, followed by TLC's "Waterfalls" and Stone Temple Pilots' "Creep."

On this day in 1996, CBC President Perrin Beatty announced new cuts of $5.5 million and 378 employees.
On this day in 1997, Jewel, Sinead O'Connor and Emmylou Harris performed the Beatles song, "In My Life," at the Nobel Peace Prize concert in Oslo.
Also in 1997, Mick Jagger's Internet company, Jagged Internetworks, debuted with an exclusive live webcast of the Akai Singer Champions Trophy, an international cricket tournament from the United Arab Emirates.
On this day in 1998, during a gig in Tucson, Arizona, a bottle thrown from the audience hit Black Crowes singer Chris Robinson. A security guard was then stabbed trying to eject a man from the crowd.
On this day in 2001, Paul McCartney sang "Let It Be" as part of the 100th anniversary of the Nobel Peace Prize celebrations in Oslo, Norway.
Also in 2001, 
 Lionel Richie sang "Just Put Some Love In Your Heart" on CNN's "Larry King Live."
On this day in 2003, guitarist Scotty Moore, who played and recorded for years with Elvis Presley, underwent brain surgery to remove a subdural hematoma.
On this day in 2006, Courtney Love had two drug-possession cases and an assault charge dismissed by a Los Angeles Superior Court justice after successfully completing her court-mandated drug-rehab program. "Thank you for giving me (another) opportunity," Love told the judge.

On this day in 2007, Canadian child actress Ashleigh Aston Moore, who starred in the 90's TV series The Odyssey, and the 1995 film Now & Then, succumbed to what the family claimed was bronchitis complicated by pneumonia in Burnaby BC at the tender age of 26. Some reports blamed her death on a heroin overdose.
On this day in 2008, the hometown of Mick Jagger (Dartford, England) approved the re-naming of some of its streets with the titles of Rolling Stones songs.

Still in 2008, in the UK Simon Cowell said he was "very embarrassed" after contracts signed by this year's X Factor contestants were leaked to the Daily Mirror newspaper. The 80-page document, which is enforceable "anywhere in the world or the solar system" was signed by all 12 finalists before the live shows began. It included a clause that prevented them from saying anything "unduly negative, critical or derogatory" about Cowell.
On this day in 2009, Trudy Green, the former manager of Def Leppard, sued the band over unpaid commissions. Green was seeking at least $700,000 in damages.
On this day in 2011, former child actress Susan Gordon, who made her first TV commercial when she was 2, and guested in her preteens and later on numerous series like My Three Sons, Twilight Zone, Alfred Hitchcock Presents, GE Theatre and Ben Casey, succumbed to cancer at age 62.

Also in 2011, Kid Rock appeared on CNN's Heroes: An All-Star Tribute, recognizing everyday people changing the world. Playing a piano, Rock sang a special version of his single "Care."
On this day in 2012, Indian sitar maestro Ravi Shankar, who gained widespread international recognition through his association with The Beatles, and was the father of singer Norah Jones, died in a US hospital following heart surgery, aged 92.
Also in 2012, Mick Jagger made a guest appearance on CBS-TV's Late Show with David Letterman to deliver the Top 10 list based on "10 Things I Have Learned After 50 Years In Rock N' Roll." At #1: "You start out playing Rock 'n' Roll so you can have sex and do drugs. But you end up doing drugs so you can still play Rock 'n' Roll and have sex."
On this day in 2013, Led Zeppelin officially released their first two albums, "I" and "II," for streaming via Spotify. The legendary band had been a conspicuous hold out. The remaining Zep catalog followed soon after.
Today's Birthdays:
Actress Rita Moreno (Oz, Muppet Show, Where on Earth is Carmen Sandiego) is 83.
Actor Wynn Irwin (Hart to Hart, Lotsa Luck) is 82.
Pop singer David Gates (Bread) is 74.
Actress Donna Mills (Melrose Place, Knots Landing, Love is a Many Splendored Thing) is 72.
Singer Brenda Lee is 70.
Actress Lynda Day George (Once an Eagle, Silent Force, Mission Impossible) is 70.
Music producer Tony Brown is 68.
Actress Teri Garr (Chicken Soup for the Soul, Women of the House, Good Advice) is 66.
Actress Bess Armstrong (My So-Called Life, Married People, All is Forgiven) is 61.
Singer Jermaine Jackson is 60.
Actress Isabella Hoffmann(JAG, Dear John, Homicide: Life On The Street) is 56.
Rock musician Nikki Sixx (Motley Crue) is 56.
Rock musician Darryl Jones (The Rolling Stones) is 53.
Actor Ben Browder (Stargate SG-1, Farscape, Party Of Five) is 52.
Singer-musician Justin Currie (Del Amitri) is 50.
Rock musician David Schools (Gov't Mule, Widespread Panic) is 50.
Actor Gary Dourdan (CSI, A Different World) is 48.
Actress-comedian Mo'Nique (The Parkers) is 47.
Actor Max Martini (Crisis, Revenge, The Unit) is 45.
Rapper-actor Mos Def (You Take the Kids, Chappelle's Show) is 41.
Actor Rider Strong (Boy Meets World, Pepper Dennis) is 35.
Actor Gary Carr (Downton Abbey) is 28.
Toronto-born actor Alex House (Todd & the Book of Pure Evil, Dark Oracle, Jane & the Dragon) is 28.
Actress Hailee Steinfeld (Summer Camp, Letters to Jackie: Remembering President Kennedy) is 18.
Chart Toppers – Dec. 11
1946
Ole Buttermilk Sky – The Kay Kyser Orchestra (vocal: Mike Douglas & The Campus Kids)
Rumors are Flying – The Frankie Carle Orchestra (vocal: Marjorie Hughes)
The Old Lamplighter – The Sammy Kaye Orchestra (vocal: Billy Williams)
Divorce Me C.O.D. – Merle Travis
1955
Sixteen Tons – Tennessee Ernie Ford
Memories are Made of This – Dean Martin
Nuttin' for Christmas – Barry Gordon
Love, Love, Love – Webb Pierce
1964
Ringo – Lorne Greene
Mr. Lonely – Bobby Vinton
She's Not There – The Zombies
Once a Day – Connie Smith
1973
Top of the World – Carpenters
Goodbye Yellow Brick Road – Elton John
Just You 'N' Me – Chicago
The Most Beautiful Girl – Charlie Rich
1982
Truly – Lionel Richie
Gloria – Laura Branigan
Mickey – Toni Basil
Redneck Girl – The Bellamy Brothers
1991
Black or White – Michael Jackson
It's So Hard to Say Goodbye to Yesterday – Boyz II Men
All 4 Love – Color Me Badd
For My Next Broken Heart – Brooks & Dunn
2000
Independent Woman, Part 1 – Destiny's Child
Shape of My Heart – Backstreet Boys
Case of the Ex (Whatcha Gonna Do) – Mya
We Danced – Brad Paisley
2009
Whatcha Say – Jason DeRulo
Paparazzi – Lady Gaga
Party in the U.S.A. – Jay Sean featuring Miley Cyrus
Need You Now – Lady Antebellum