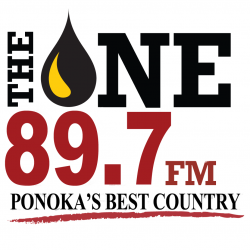 Good things happening for BlackGOLD Broadcasting Inc.
CEO Mark Tamagi shares the following…
On Friday, September 12, 2014. The CRTC released the Public Hearing date to review the application to bring Ponoka it first and only FM Radio station to service this vibrant central community, by Blackgold Broadcasting Inc. Please spread the word and "LIKE" our page and show support to bring Ponoka a radio station they can call their very own.
http://www.crtc.gc.ca/eng/archive/2014/2014-472.htm
Mark Tamagi, President
Blackgold Broadcasting Inc. – 93.1 The One
#2, 5205 – 50 Avenue – Leduc, AB T9E 6T2
Direct: (780) 769-9311 | Fax: (780) 769-9301
http://www.onefm.ca |  [email protected]
 The Parkland Announcement came through today from the CRTC HERE
BlackGold Broadcasting Inc. is an Independent company registered in Alberta