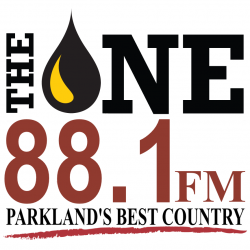 Blackgold Broadcasting Inc.
To Launch Parkland's County FIRST Radio Station 88.1 The One
Press Release Contact: Blackgold Broadcasting Inc.
Mark Tamagi
FOR IMMEDIATE RELEASE President & Founder
780 – 769 – 9312
Stony Plain, AB, September 15, 2014
The Commission approves an application by Blackgold Broadcasting Inc. for a broadcasting license to operate an English-language commercial FM radio station to serve Spruce Grove and Stony Plain.
http://www.crtc.gc.ca/eng/archive/2014/2014-475.htm
After 6 years of hard work, the vision of Blackgold Broadcasting to bring Parkland County its FIRST radio station is about to become reality. Since receiving approval from the CRTC today, the wheels have been turning exceptionally fast. 88.1 THE ONE will serve the Town of Stony Plain and City of Spruce Grove and the hundreds of farms and acreages in Parkland County.
88.1 THE ONE will provide its audience content that has never been given before – local news & sports, local weather, and pertinent community information.
Mark Tamagi, Founder and President of Blackgold Broadcasting. Mark has more than 25 years of broadcast and marketing experience is very proud to bring a new FM Radio Service to Parkland County.
Parkland County's FIRST locally owned and locally operated radio station, 88.1 THE ONE, is set to launch the Spring 2015.
If you'd like more information about 93.1 THE ONE, please call Mark Tamagi at 780-769-9311 or [email protected]
and then there was Fridays announcement from the CRTC about  Ponoka!
BlackGold Broadcasting Inc. is an Independent company registered in Alberta