FOR IMMEDIATE RELEASE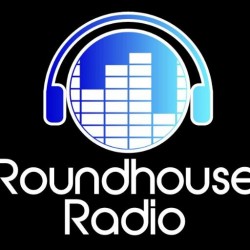 megamouthmedia
Vancouver, BC,
August 6, 2014
The Canadian Radio and Telecommunications Commission (CRTC) announced today that it has approved the broadcasting licensing of 0971197 B.C. Ltd., Roundhouse Radio to operate a low power, speciality FM radio station in the City of Vancouver on 98.3 FM.
Roundhouse Radio's key objective is to be actively involved in the City and to serve the needs of citizens who live, work and play in Vancouver. Roundhouse Radio's difference is to provide a spotlight on an active citizenry with more storytelling, discussion and context. Roundhouse Radio will help with community clean-ups, festivals, kids, talk about food from around the world, live music & arts, news and features focused on the City and its neighbourhoods.
"We can learn from the quietest voices" says Shelley Zavitz, Operations Manager and Program Director.  "Roundhouse Radio is designed to offer everyone a seat at the table. All we need is a place to gather, discuss and learn from each other."
Don Shafer, President & CEO says "We love the promise that Roundhouse Radio holds. It is perfectly suited to all that our team has learned and hold true about media, our love for radio, the web and the important work that we can do to serve the needs of our community."
One of the founding shareholders, Rick Pushor says "on behalf of our owners' group and our families we are very proud of our application. We look forward to playing an integral role in media and making a difference in Vancouver." 
 Roundhouse Radio 98.3 FM is a privately owned company of British Columbians who aspire to create a world-class broadcasting platform on the air, online and on the street – focused on the City and people of Vancouver.
[30]
For further information about Roundhouse Radio visit us on Facebook, Twitter, www.roundhouseradio.com or contact:
Barb Snelgrove / megamouthmedia communications
Tel: 604-838-2272
Email: [email protected]
CRTC Link to New Radio Stations Approved for Vancouver and Surrey: HERE