The battle is now officially on with Q103.1 flipping to full CHR in the Kelowna market and going with "Kelowna's Hottest Hits" as their positioning statement over the weekend. But with 2 other players already in the HITS market in that city who will come out on top?
The numbers point to Sun FM the current market leader with the strongest brand, the strongest personalities and the deepest pockets by way of their parent company Bell. Let's look at all three.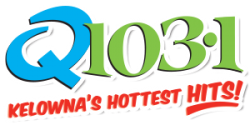 Q103.1 has had a rough few years with it at one time a country station, then flipping to HOT AC & the Q brand, and now keeping the brand, but flipping it's format to CHR. The personalities on Q have always been a weak point with people been hired over the years that may not have been the right fit for the format along with poor programming decisions.
Now with Bob Mills back in charge and picking up former SUN FM Morning host Susan Knight to lead the charge on the morning show will we see some of SUN FM's number getting eroded? Their web presence is a little sloppy, and lacks pizazz and showbiz, but these are things that can be fixed quickly, Susan Knight is tested in the market and she was always part of a market leading team, the other personalities aren't known in the market and will take time to bed in.



103.9 Juice FM hasn't had an easy life either, starting out as a adult hits station, with a few very well known Kelowna personalities like Liz McKinney. But then the novelty wore off, and they languished at the bottom of the ratings ladder with Q103.1 for the last few years. Music was tweaked, along with personalities but to no avail, when they did finally flip to classic hits just over 12 months ago their numbers climbed ever so slightly and they started showing some promise.
Vista decided to re-launch the station under much fanfare, and had people in the market holding their breaths that they would launch the 2Day FM Social media format, but on launch day what Kelowna got was a flip from 1039 The Juice, to 103.9 Juice FM with an "ish" version of the 2Day FM social media format which still isn't being executed to it's fullest potential, plus a pop leaning Variety Hits format. That format, although not really a pop format is presented on air in a very CHR fashion with heavily audience interaction, it's a format that took NOW Edmonton to #1 and that's where it remains today.
Troy Scott a relatively well known & former Q103.1 personality took over the mornings show, only within days of re-launch having his co-host get her walking papers. There's opportunity here for Juice FM to make some headway against SUN and Q, especially with the social media platform their running, but they really do need more bodies on the ground producing content and shows.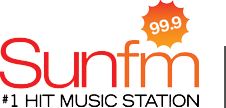 99.9 Sun FM the clear HITS market leader now has two players nipping at it's well dug in heels. but strategic thinking will keep them in front, With Kevin & Sonia leaving the market it was important for Bell to make the right hire for the morning show, and they hit a home run by elevating #1 drive time host Ian McKinnon into the role, and yet another by poaching away from Power 104… Also former Juice morning host Christy Farrell.
These two are both strong performers in the market, as is Brian Mack who moved from evenings into the Drive position, if anything, with Q & Juice now playing in the same small play ground as Sun, they'll will need to keep on their toes and watch for any strategic attacks, which in all likelyhood will never happen. but remember Bell has the deepest pockets, a rusted on audience who are loyal to the core along with a clued in PD in Mark Burley and an outstanding APD Tammy Cole who is all about talent development.