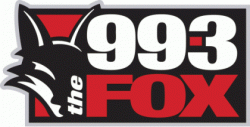 One of the quirkiest guys in Canadian radio hasn't not only arrived here on the West Coast but he's  already on the air and starting to create lots of controversy 
Greg Beharrell has now settled into his new home and surroundings at 99.3 the FOX doing PM Drive.
Greg's last gig was  at 102.1 Edge in Toronto as part of the Morning show. He worked at the Edge for the past two years,  first on nights then moving to mornings with Dominik Diamond & Josie Dye. Previous to moving east Beharrell was a fixture at Calgary's X929 for almost six years. Beharrell started his new 3-7 time slot in Vancouver on August 11th.
Listen to Greg's show Live Online through link