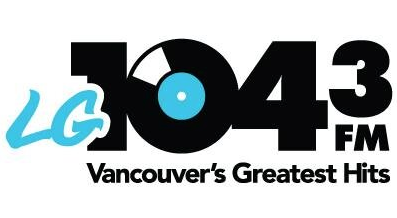 Vancouver's re-invented LG will launch at 12:01am Friday morning as LG104.3, This after almost 5 years to the day that it launched at Shore 104.
3 owners later Newcap now have the keys and as shown with the launch of Z953 it's a fan of bringing back heritage brands to the city. Their press release says that the famous "LG" brand will return to Vancouver as LG 104.3, playing classics by Fleetwood Mac, Elton John, Michael Jackson, Rod Stewart, The Beatles, and Madonna.
Program Director Taylor Jukes said that along with the rebrand of Shore 104 to LG 104.3, the radio station call letters have changed from CHHR to CHLG – further connecting the future of Vancouver's airwaves to the city's rich radio history. LG 104.3 will play an upbeat, familiar mix spanning music's biggest decades. "It's the best music ever made.
There's still no word on the new line up, which apparently will still include Graham Hatch. Names also rumoured include Kelly Latremouille, Tara McGuire, Darren "Danger" Grieve & Martin Strong. Shore blasted out most of their lineup yesterday ahead of Friday's launch. LOOK: the new LG Facebook page & Twitter pages