ON THIS DAY in 1885  
grizzled character actor(George) Gabby Hayes was born in Wellsville New York.


He was sidekick to both Hopalong Cassidy & Roy Rogers in movies & on the radio, and was the star of two TV series (The Gabby Hayes Show) in the 50's. He died from a heart ailment Feb 9, 1969 at age 83.
In 1922, actor Darren McGavin was born in San Joaquin Calif.  He starred in four TV series, Mike Hammer, Kolchak: The Night Stalker, Riverboat & Crime Photographer. He also won an Emmy in the role of the father of Murphy Brown.  He died Feb 25 2006 at age 83.
In 1923, actress Anne Baxter was born in Michigan City Indiana.  Although her major success was on the big screen (All About Eve) she had recurring roles on TV's Batman (Olga, Queen of the Cossacks), Hotel, Love Boat & Name of the Game.  She died of a brain aneurism Dec 12, 1985 at age 62.

In 1930, comedienne Totie Fields was born Sophie Feldman in Hartford Conn. She appeared on the Ed Sullivan Show 40 times, made 125 appearances on The Mike Douglas Show, and was a staple on the Merv Griffin show.  One of her best lines poked fun at her continuing weight problems: "I've been on a diet for two weeks and all I've lost is 14 days."  She died after a heart attack August 2, 1978 at age 48.
In 1941, Glenn Miller and his Orchestra recorded one of the great American big band standards, Chattanooga Choo Choo. The track was waxed at the famous Victor Recording Studios in Hollywood. It not only topped the singles chart for 7 weeks, it is said to have been the first Gold Record — for selling over one million copies.
In 1947, one of the great dramatic showcases of early LIVE TV "Kraft Television Theater" began an 11-year run on NBC.

In 1955, Decca Records released, for the second time, "Rock Around The Clock" by Bill Haley & His Comets. It had first been issued 12 months earlier, but did not take off until it was used in the 1955 movie, Blackboard Jungle.
In 1958, in Nashville, Conway Twitty recorded his first and only Billboard  #1 pop single "It's Only Make Believe" at his first recording date for MGM Records. Floyd Cramer played piano for the session.
Also in 1958, the instrumental group The Champs appeared on ABC-TV's American Bandstand to perform "Tequila" and "El Rancho Rock."
In 1959, the No. 1 Billboard Pop Hit was "The Happy Organ" by Dave "Baby" Cortez.

In 1966, The Mamas & The Papas made the climb to the top of the Billboard pop music chart with Monday, Monday. For three weeks Monday, Monday stayed at the top of the pop music world. The tune was the second hit by the group — just two months after their first, California Dreamin'. These two songs would be their only number one hits, though they made it to number two with Dedicated to the One I Love.
Also in 1966, Johnny Cash appeared live at the Empire Theatre in Liverpool, England.
Still in 1966, London Records released the Rolling Stones next #1 single "Paint It, Black" in North America.  The comma in the title is widely believed to have been a typographical error on the label that stuck.

In 1967, the No. 1 Billboard Pop Hit was "The Happening" by The Supremes, and they performed it this date on CBS-TV's Ed Sullivan Show, which was originating from Montreal.
Also in 1967, the Jimi Hendrix Experience played two shows at London's Saville Theatre. In the audience at one of the concerts were Ringo Starr, Brian Jones, plus members of the Beach Boys and the Moody Blues.
In 1968, singer/composer Reginald Dwight decided to change his name to Elton John.
Also in 1968, singer Aretha Franklin recorded her 'live' album in Paris.
In 1969, the CBC/Radio Canada banned all tobacco advertising on the CBC/SRC radio and television networks.

In 1970, "The Long & Winding Road" became the Beatles' last American release.
In 1971, the Rolling Stones' future #1 hit "Brown Sugar" was released in North America. It was the first single issued by their own label, Rolling Stones Records.
In 1972, the Rolling Stones released the album "Exile on Main Street," featuring the song "Tumbling Dice."
In 1973, Apple Records released George Harrison's future #1 single "Give Me Love (Give Me Peace On Earth)."
In 1977, the Eagles went to No.1 on the Billboard singles chart with 'Hotel California', the group's fourth No.1 song.
In 1978, the No. 1 Billboard Pop Hit was "If I Can't Have You" by Yvonne Elliman.
Also in 1978, Bob Dylan sold 90,000 tickets in less than eight hours for his upcoming concerts in London.
In 1985, the No. 1 Billboard Pop Hit was "Crazy for You" by Madonna.

In 1987, Shelley Long, as Diane Chambers, made her last appearance as a regular on the NBC TV show "Cheers."
In 1988, the song "Wishing Well" by Terence Trent D'Arby topped the charts and stayed there for just a week.
In 1989, actor Guy Willams , who starred in TV's 'Lost In Space' and 'Zorro,' died of a brain aneurysm at age 65. His body was discovered this day, but officials said he may have died as much as a week earlier.
In 1990, the No. 1 Billboard Pop Hit was "Nothing Compares 2 U" by Sinead O'Connor. The million-selling single was the Irish rocker's only top 40 hit. It was written by Prince.
Also in 1990, Brian Wilson of the Beach Boys crashed a news conference to announce that he was fit to handle his own affairs. Wilson's cousin Stan Love was going to announce that he wanted to become a legal overseer of Wilson's life and estate.

In 1991, singer Wilson Pickett was arrested in his hometown of Englewood New Jersey, after running into an 86 year old man and yelling death threats while driving his car over the mayor's front lawn. Pickett was charged with driving with open bottles of alcohol in his car.
Also in 1991, a judge in Macon, Georgia dismissed a wrongful death suit against Ozzy Osbourne. A local couple failed to prove their son was inspired to attempt suicide by Ozzy's music.
In 1994, Randy Bachman led 1,322 mostly amateur guitarists in an outdoor marathon in Vancouver, playing Bachman-Turner Overdrive's hit song Takin' Care of Business.  The jam lasted for 68 minutes and 40 seconds, setting two world records – the greatest number of guitarists and the longest mass guitar jam session in history.
Also in 1994, Aerosmith played the first of seven nights at the Nippon Budokan in Tokyo during their 245 date 'Get A Grip' world tour.
In 1995, drummer/vocalist/bandleader Ray McKinley, who played with Jimmy Dorsey & Glenn Miller, and who twice led the Miller band after Glenn's death, died at age 84.

Also in 1995, the final episode of "Matlock" aired on NBC.
In 1996, radio Hall of Fame member Don McNeill died at age 88 in suburban Chicago, the city from which he hosted The Breakfast Club across the US and Canada, over a total of 35 years.
Also in 1996, comedian Martin Lawrence (of the TV shows Martin, Sat. Night Live & What's Happening Now) suffered a nervous breakdown.
In 1998, country singer Eddie Rabbitt, diagnosed with lung cancer the previous year, died at age 56. His last album was "Beatin' The Odds." Born in Brooklyn, N.Y., and raised in East Orange, N.J., Rabbitt took a bus to Nashville in 1968 and came to prominence two years later when Elvis Presley recorded his "Kentucky Rain."
Also in 1998, lead vocalist Steve Perry left Journey to launch a solo career.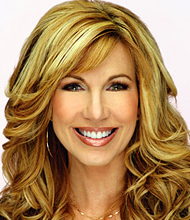 Still in 1998, TV hostess/reporter Leeza Gibbons received a star on the Hollywood Walk of Fame.
In 1999, a jury ruled that "The Jenny Jones Show" and Warner Bros. were liable in the shooting death of a guest on the show Scott Amedure. He was killed by another guest three days after their appearance at a taping of the show entitled "Same Sex Secret Crushes." The jury awarded the Amedure family $25 million, but that amount was negated on an appeal that eventually went to the Supreme Court.
In 2000, actor Douglas Fairbanks Jr., died after a heart attack at age 90. He hosted one TV series (Douglas Fairbanks Presents) and played King Richard in The Legend of Robin Hood.  He also guested in the likes of Dr. Kildare, Love Boat & Route 66.
Also in 2000, a small but enthusiastic audience turned out to see vocalist Patti Page in a special concert at Nashville's Ryman Auditorium. Celebrating the release of a new album, "Brand New Tennessee Waltz," the 72-year-old singer entertained a crowd that included EmmyLou Harris, Duane Allen of the Oak Ridge Boys & Radney Foster.
In 2001, Vancouver's CKST 1040 became TEAM 1040 at 10:40 am with a local preview of its all-sports format.  National coverage started at noon PT.


In Calgary, Rogers-owned CFAC became The Team 960. Today, CFAC is known as The Fan 960, affiliated with Toronto's The Fan 590.
In 2002, the man who brought local radio to BC's Cariboo and Skeena areas, and pioneered TV service to the isolated communities of BC's north country, J. Fred Weberdied of prostate cancer & pneumonia at age 80.
In 2003, Pete Townshend was cleared of possessing pornographic images of children, but was ordered to be placed on a national register of sex offenders for the next five years. UK police found that while he did not possess images of child abuse he had logged onto a child pornography site in 1999.
Also in 2003, a US surgeon sued rapper 50 Cent over an unpaid medical bill. The doctor claimed 50 Cent and his friend turned up at a hospital with multiple gunshot wounds in 2000, but said he never paid the $20,000 he owed for treatment despite being asked several times.

In 2004, doo wop singer Rudy Maugeri, a founding member of the Toronto-based Crew-Cuts (Sh-Boom, Earth Angel) died of pancreatic cancer at age 73.
In 2005, System Of A Down performed "B.Y.O.B." and "Chop Suey!" on NBC's Saturday Night Live. Guitarist-singer Daron Malakian screamed an expletive that made it to the air uncensored in the live broadcast to most of the US.  It was removed from the tape for the West Coast release 3 hours later.
In 2006, The Who's Roger Daltrey performed at the closing ceremony for Arsenal's Highbury stadium in London. Daltrey sang "Highbury Highs," after Arsenal's final soccer match at the venue.
In 2008, Bruce Springsteen & The E Street Band played a benefit concert at the Count Basie Theatre in Red Bank, NJ. They raised more than $3 million to help support and pay for renovations to the historic venue, which hosted numerous Springsteen concerts.
In 2010, folksinger Dave Fisher, who helped found the 1960's singing group The Highwaymen (Michael, Cottonfields), died of a bone marrow disorder at age 69.

In 2011, The Eagles performed at Universal Studios in Hollywood to honor philanthropists Shelli and Irving Azoff as they received the Spirit of Life Award presented by City of Hope. The Eagles were the first major act Azoff managed on his way to becoming an industry legend.
In 2012, Alice Cooper, actor Johnny Depp, along with Steven Tyler and Joe Perry of Aerosmith, were jamming at the premiere party for the horror movie, "Dark Shadows."  The quartet performed The Beatles' "Come Together," Cooper's "No More Mr. Nice Guy," Pink Floyd's "Another Brick In The Wall" and Led Zeppelin's "Whole Lotta Love," for the rather exclusive audience.
Today's Birthdays: 
Actor Val Bisoglio (Quincy ME, The Sopranos, Working Stiffs) is 88.
Singer & deejay Jim Lowe (Green Door) is 87.
Former Today show weatherman Willard Scott is 80.
Singer Jimmy Ruffin is 75.
Actress Robin Strasser (One Life to Live, Passions, Another World) is 69.
Singer-songwriter Bill Danoff of Starland Vocal Band is 68.
Singer Thelma Houston is 68.
Drummer Bill Kreutzmann of the Grateful Dead is 68.
Rock musician Prairie Prince is 64.
Actor John Fleck (Carnivale, Murder One) is 63.
Actor Robert Hegyes (Welcome Back Kotter, Cagney & Lacey) is 63.
Writer/director Amy Heckerling (Clueless) is 60.
Actor Michael E. Knight (All My Children) is 55.
Guitarist Phil Campbell of Motorhead is 53.
Country musician Rick Schell is 51.
Rock singer-musician Chris O'Connor (Primitive Radio Gods) is 49.
Actress Traci Lords (First Wave, Profiler) is 45.
Singer Eagle-Eye Cherry is 42.
Actor Breckin Meyer (Robot Chicken, King of the Hill) is 40.
Drummer Matt Helders of Arctic Monkeys is 28.
Comedian Aidy Bryant (Saturday Night Live) is 27.
Ontario-born actor Taylor Abrahamse (Doc, Future is Wild) is 23.
Vancouver-born actor Alexander Ludwig (Vikings) is 22.
Actor Maxwell Perry Cotton (Brothers & Sisters) is 14.
Chart Toppers – May 7 
1944
I Love You – Bing Crosby
I'll Get By – The Harry James Orchestra (vocal: Dick Haymes)
Long Ago and Far Away – Helen Forrest & Dick Haymes
So Long Pal – Al Dexter
1953
Pretend – Nat King Cole
Till I Waltz Again with You – Teresa Brewer
I Believe – Frankie Laine
Mexican Joe – Jim Reeves
1962
Soldier Boy – The Shirelles
Mashed Potato Time – Dee Dee Sharp
Stranger on the Shore – Mr. Acker Bilk
Charlie's Shoes – Billy Walker
1971
Joy to the World – Three Dog Night
Put Your Hand in the Hand – Ocean
Never Can Say Goodbye – The Jackson 5
Empty Arms – Sonny James
1980
Call Me – Blondie
Ride like the Wind – Christopher Cross
Lost in Love – Air Supply
Are You on the Road to Lovin' Me Again – Debby Boone
1989
Like a Prayer – Madonna
I'll Be There for You – Bon Jovi
Real Love – Jody Watley
Young Love – The Judds
1998
Torn – Natalie Imbruglia
All My Life – K-Ci & JoJo
Anytime – Brian McKnight
You're Still the One – Shania Twain
2007
Glamorous – Fergie featuring Ludacris
Give It to Me – Timbaland featuring Nelly Furtado & Justin Timberlake
Cupid's Chokehold – Gym Class Heroes
Wasted – Carrie Underwood